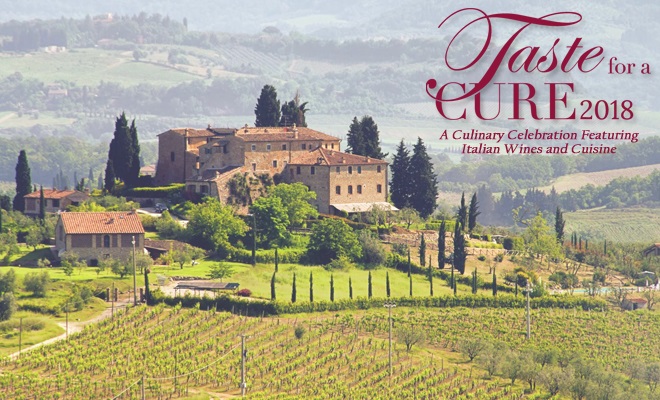 The UCLA Jonsson Cancer Center Foundation (JCCF) hosts its 23rd annual Taste for a Cure Event on Friday, April 27 at the Beverly Wilshire Hotel where Paul Telegdy, President, Alternative and Reality Group at NBC Entertainment will receive the Gil Nickel Humanitarian Award.
The Italian-themed evening will be hosted by Gordon Ramsay, Multi-Michelin Star Chef and star of the FOX series "MasterChef," "Hell's Kitchen," and "24 Hours To Hell & Back," and Telegdy's award will be presented by Matt Iseman and Akbar Gbajabiamila, hosts of the NBC's Emmy-nominated "American Ninja Warriors." The evening will also feature a performance by global superstar, three-time Grammy Award-winner, and Coach on "The Voice," Kelly Clarkson.
This year's event will also include delicious wine tastings, sensational cuisine, and a live auction. The epicurean culinary team, with some of SoCal's most accomplished chefs, will deliver a unique twist on the Italian inspired fare by preparing tantalizing dishes from Prince of Venice, Locanda del Lago, Tasting Thyme, and The Beverly Wilshire, with more to come. Wineries are Dreyfus, Ashby & Co, Empson (USA) Inc, Fèlsina, LUX Wines, Gulfi Wines, and Venica & Venica.
"This is a monumental year for the Foundation as we have welcomed Dr. Michael Teitell as JCCF President and Director and celebrate our 23rd anniversary of Taste for a Cure, established to raise money for highest priority cancer research that has culminated in the remarkable achievement of 9 FDA approvals over the past 4 years," said JCCF Chairman, Randy Katz.
Over the past 22 years, the event has raised funds over $12 million for highest priority cancer research at UCLA.
Join the conversation via Instagram, Twitter and Facebook. The official hashtag for the event is #tasteforacure.
For information on Taste for a Cure, please visit www.tasteforacure.com or call 310.825.1377.