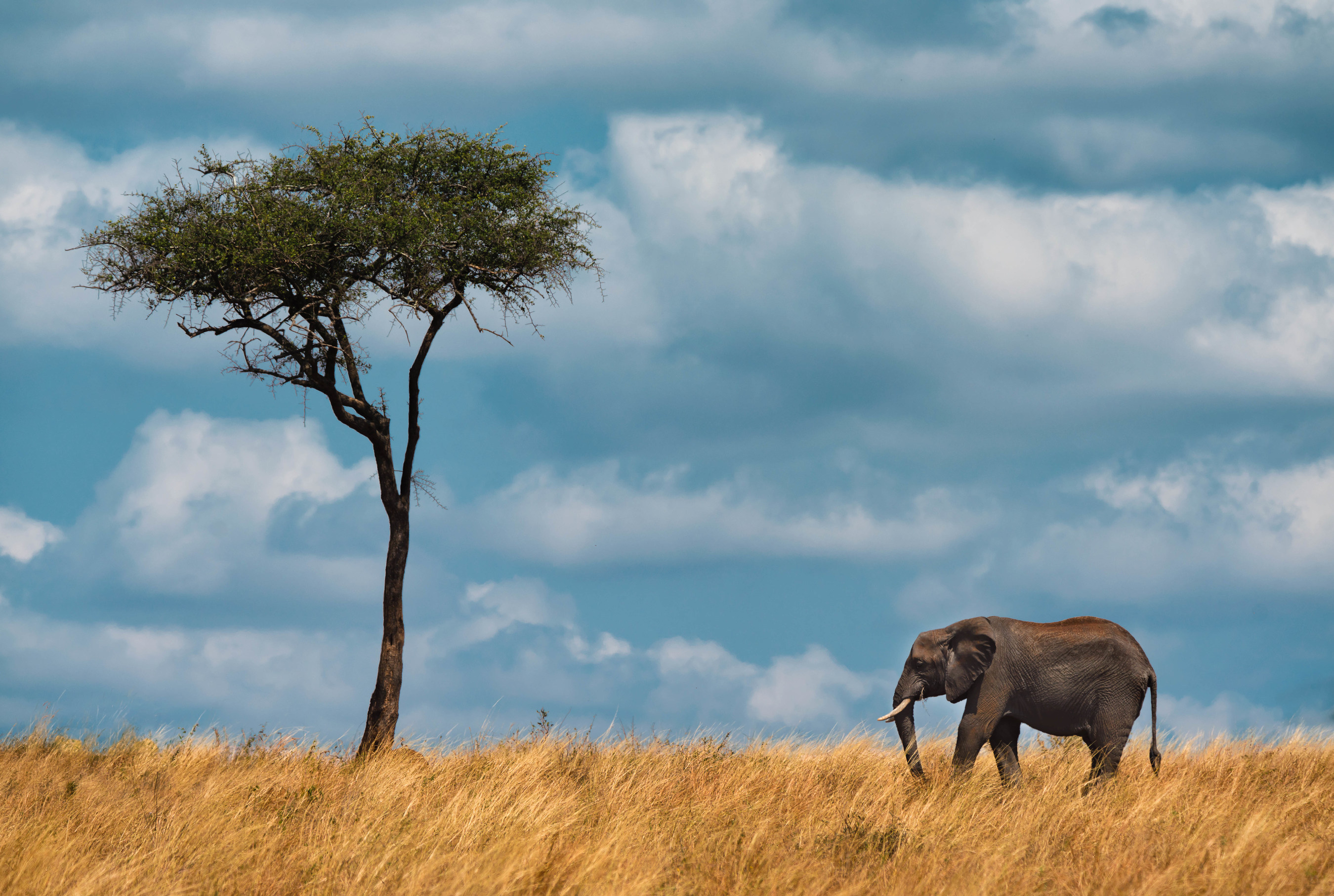 Want to go on an African Safari? The Planet D announces luxury photography tour with Discovery Tours. On August 19, 2018, two top travel photographers join forces to run a photography tour to Tanzania for the Great Migration.
Award-winning photographers Dave Bouskill of The Planet D and Ken Kaminesky of Discovery Tours will lead guests on an 11-day VIP adventure from the great Serengeti migration to the turquoise shores and white sands of Zanzibar.
What sets this tour apart from other photography tours is not only the luxury five-star accommodation and service but the small groups of only 4 guests per safari jeep.
Guest will enjoy exploring the Ngorongoro Crater, Lake Manyara and Tarangire National Park before flying to the Serengeti North to experience a once in a lifetime adventure, The Great Migration.
Throughout the trip, guests will enjoy hands-on training from pro photographers on how to capture the best wildlife moments and African landscapes.
Joining Dave on safari is his wife Debra who will be assisting with photography and sharing stories from their time in Africa. The continent is dear to Dave and Deb's hearts as they started their leading travel blog by cycling Africa from Cairo to Cape Town. Since then, they have returned five times for different safaris and adventures.
Deb writes and creates videos for The Planet D that has helped put their brand at the top of the travel industry where Forbes Magazine named them one of the top travel influencers in the world. Dave and Deb will share their knowledge of how to tell a story and how to choose and share the best photos from your trip to showcase the safari to your family and friends.
"Dave and Deb have a deep knowledge of Tanzania and are two of the most well-respected travel bloggers, writers, and photographers in the world," says Ken Kaminesky of why he approached The Planet D for this project.
"Ken was one of the first travel photographers I followed online and I have always admired his work. It is a huge honor to work side-by-side with a photographer of his calibre," adds Dave.
"We have been asked several times to lead a photography or adventure tour, but when Ken approached us, it was a natural fit. We liked the idea of keeping it beginner and spouse friendly and having the camaraderie with Ken," responds Deb.
Staying in deluxe safari camps and world class lodges puts guests close to nature in a unique setting. Each night they will have the opportunity to hear stories about Africa or relax in comfort at luxurious accommodations. The trip ends with a flight to the exotic island of Zanzibar for some R&R and time to reflect before heading home.
About Discovery Tours VIP Safari
When – August 19 – 29, 2018
Includes: Photography Guides and Safari Guides
Luxurious 4-Wheel Drive Safari Jeeps (Maximum 4 People)
10 Night's accommodation from Arusha to Zanzibar
Domestic Flights and Transfers
All Meals and snacks
Park Fees
Masai Village Visit