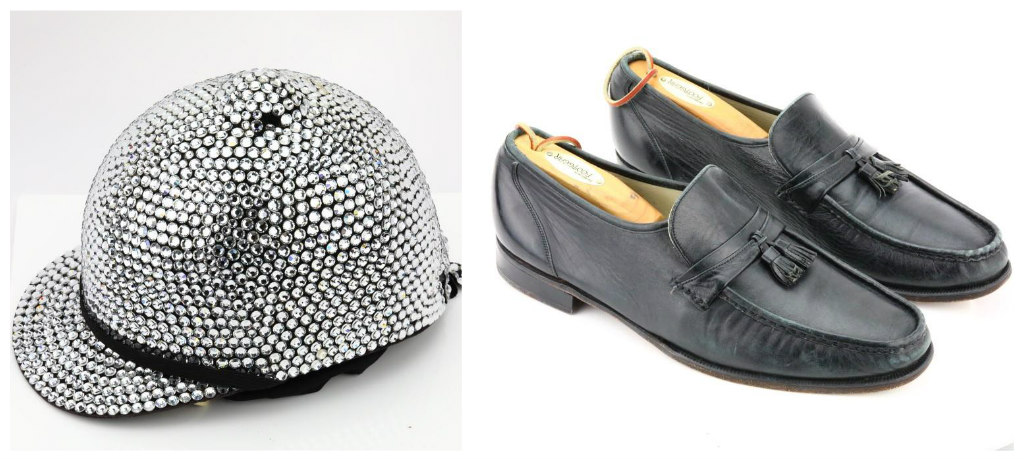 GWS Auctions has announced the auction of rare Michael Jackson memorabilia. The items will also celebrate the legendary King of Pop's upcoming 60th Birthday and will be offered on Saturday, May 26, 2018 and exhibited for public viewing on May 26, 2018 at 8am at the Hilton in Universal City, CA.
In 1983, Michael Jackson appeared on the "25th Anniversary of Motown" special produced by Suzanne DePasse taped at the Pasadena Civic Auditorium. The King of Pop made history when he danced and sang his mega-hit "Billie Jean." This was the very first time Jackson performed what would become his famous signature move "the moonwalk." The remarkable loafers worn by Jackson during for this event will be auctioned on May 26, 2018. These loafers worn and performed in by the King of Pop were made by Florsheim. With each moon-walking step and hand gesture, Jackson displayed his unique and iconic style.
The performance – https://www.youtube.com/watch?v=7lvsBBNV-U4 was one of the most anticipated performances in music history. The auction offers the public one of the most highly anticipated pieces of Michael Jackson memorabilia ever to go to auction.
Other Michael Jackson highlights include a red Dior cardigan embellished by Bill Whitten for the pop star and a riding helmet encrusted with Swarovski Lochrosen crystals. Interested bidders can register at www.gwsauctions.com.