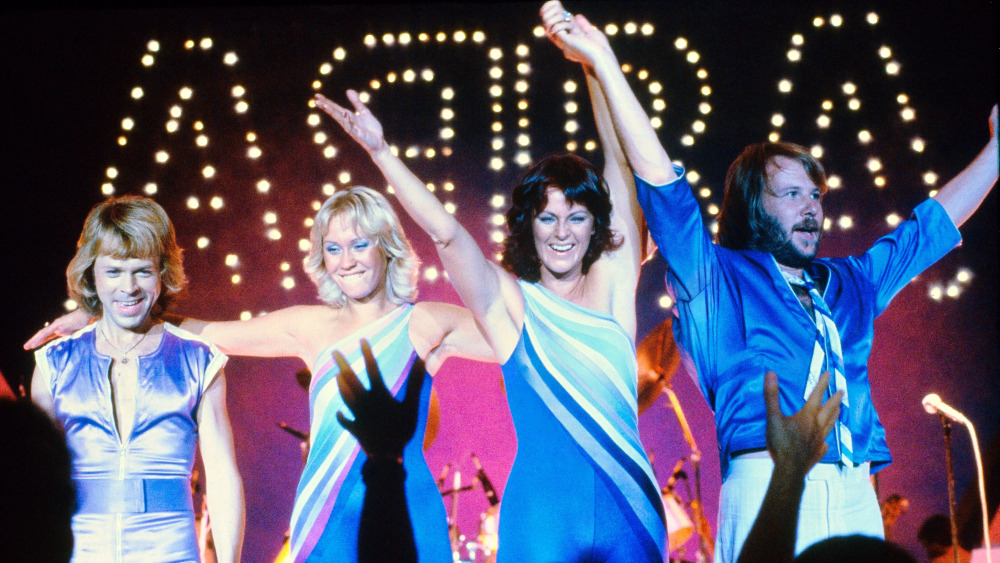 After 35 years, ABBA is getting the band back together.
The Swedish music stars, famous for "Dancing Queen" and "Waterloo" announced on Instagram: "The decision to go ahead with the exciting ABBA avatar tour project had an unexpected consequence.
"We all felt that, after some 35 years, it could be fun to join forces again and go into the recording studio. So we did. And it was like time had stood still and we had only been away on a short holiday. An extremely joyful experience!"
In October 2016, ABBA collaborated with American Idol creator Simon Fuller to create a stage show with VR technology to bring the quartet back to life.
The ABBA recording session resulted in a pair of new tracks, including "I Still Have Faith in You," which will premiere in December.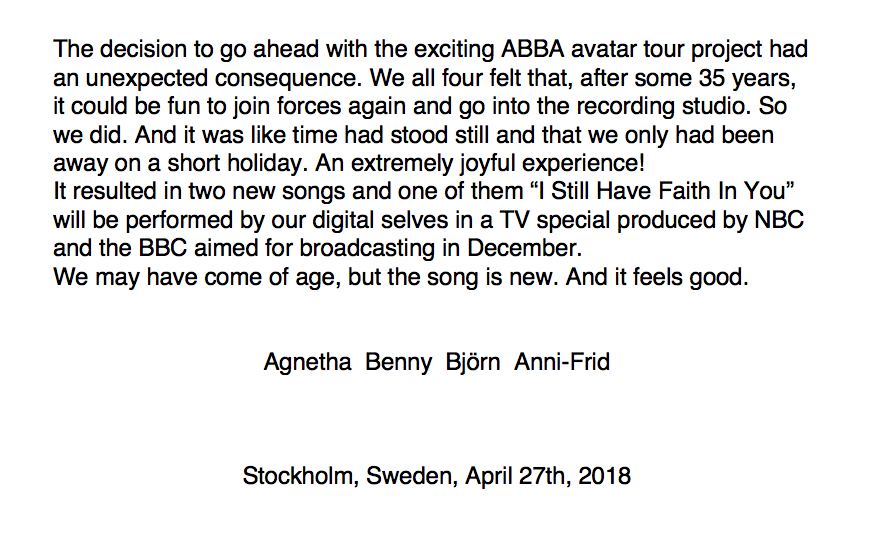 Visit their website for updated news: https://abbasite.com