Revolutionary new beauty tech platform bgX has launched a partnership with Uber starting with London, Paris and Dubai, connecting professional hair salons to their communities. The platform will provide the convenience of having premium salon styling delivered directly to women at home, work or at a hotel.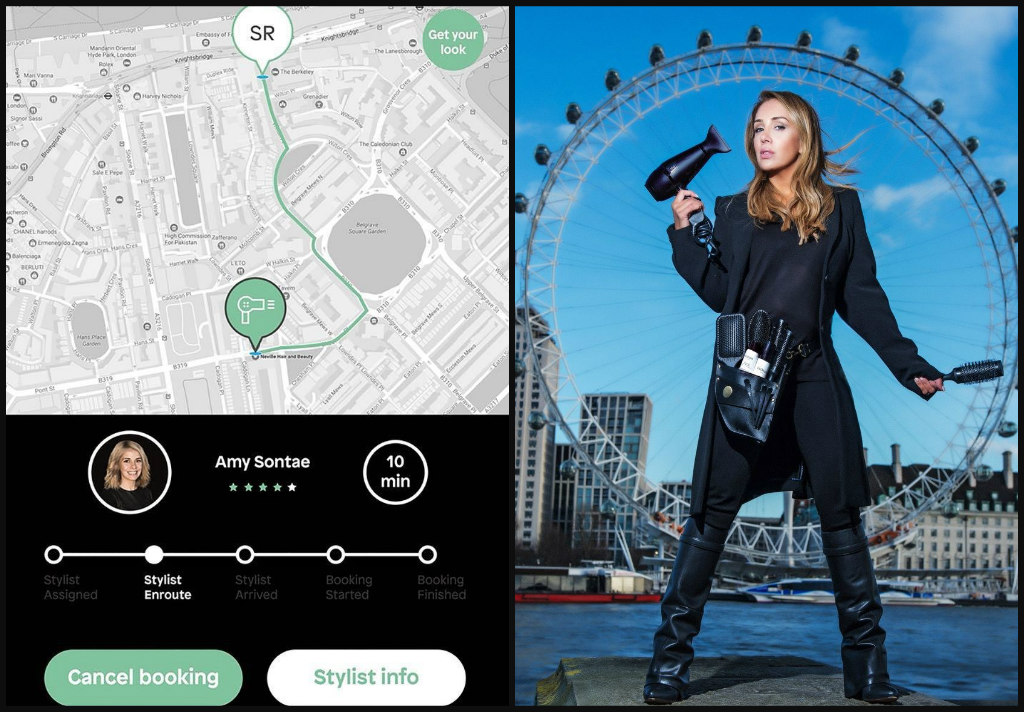 This launch marks the first time a business has fully integrated with Uber for Business.
bgX co-founders Ali Rafi and Paria Ghorashi started their tech platform delivering home beauty services to women in Dubai as blowout&go. The bgX app was born when the founders realised busy women don't always have time to plan and book appointments in advance, even to their home. A truly on-demand service was needed, and there wasn't anyone in the world doing it.
Paria Ghorashi said: "Nowadays customers are demanding immediate services via their mobile apps and there is a huge demand for beauty services to be delivered in this way. Customers will be able to book a stylist to their home or office directly from their smartphone. The platform will provide a convenient and fast service for busy people on the go."
And she added: "We expect delivery of all kinds of high quality services immediately and transparently via our mobile phones – whether it be food delivery, transport, or parcels – and beauty is no different."
The customer app is available on iOS and Android smartphones. Initially only blow drys and styling will be on offer but other treatments will follow. The fee will be £65 for a blow dry and this includes the stylist's travel costs. Initially the system is available only in selected London postcodes but is rolling out across London, Paris and Dubai. Other cities are launching in the US, Asia and across Europe as well.
bgX will only use premium salons for the service, to ensure a high threshold for competence, quality and professionalism. Balmain Paris Hair Couture has already come on board as a strategic and educational partner with the service as well to help maintain standards of service.
There will be a rating service similar to the Uber car app so that customers can rate their stylist out of five.