Reebok is working out with Wonder Woman.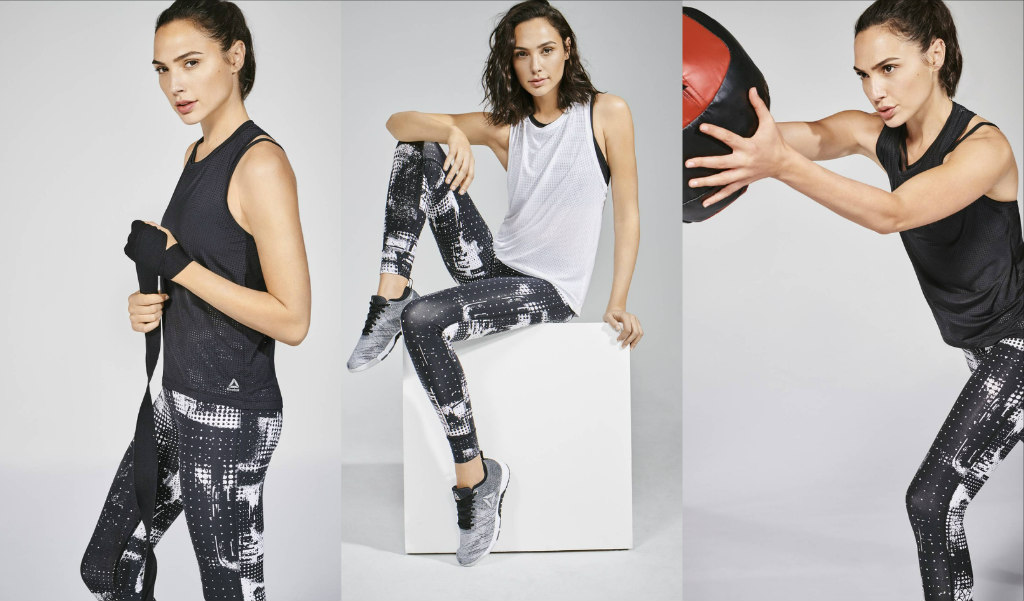 The athleticwear company announced a landmark partnership with Gal Gadot.
Sharing the common belief that fitness should be accessible to all – anybody and any body – Gadot and Reebok will work together to inspire women and future generations to discover and embrace fitness as a means to become the best version of themselves – physically, mentally and socially. Gadot joins Reebok's growing coalition of game-changing women – including Ariana Grande, Gigi Hadid, and Victoria Beckham – as part of the brand's bolstered commitment to empowering women worldwide.
"Working out has always been a big part of my life, especially with having a mother who was a PE teacher, I was exposed to an active lifestyle from an early age," Gadot said. "Through fitness, I have found that I gain strength, endurance and confidence, and I couldn't imagine a better partner than Reebok to join me on this journey."
Reebok teamed up with revered lifestyle photographer Collier Schorr, to introduce Gal through a series of striking imagery that embody Reebok's Be More Human mantra and the pair's shared belief in the power of fitness. The intimate photographic collection of original portraits visualizes the physical, mental and social benefits that fitness can bestow upon us.
"At Reebok, we believe that potential is limitless. We look to partner with women who instill confidence in all generations to take risks and to keep pushing, all while making a positive difference in the world," said Todd Krinsky, GM of Performance Business Unit at Reebok.
Highlighted throughout the powerful launch imagery is Reebok's Women's Training Collection, shown in bold and sophisticated black & white prints. Featured product includes: Reebok's Speed HER TR, Lux Tight, Hero Strong Bra, and Perforated Speedwick Tank, available now on Reebok.com.
See the Be More Human portrait collection featuring Gal Gadot HERE.
Reebok.com/GalGadot and follow @Reebok, @ReebokWomen, and @gal_gadot