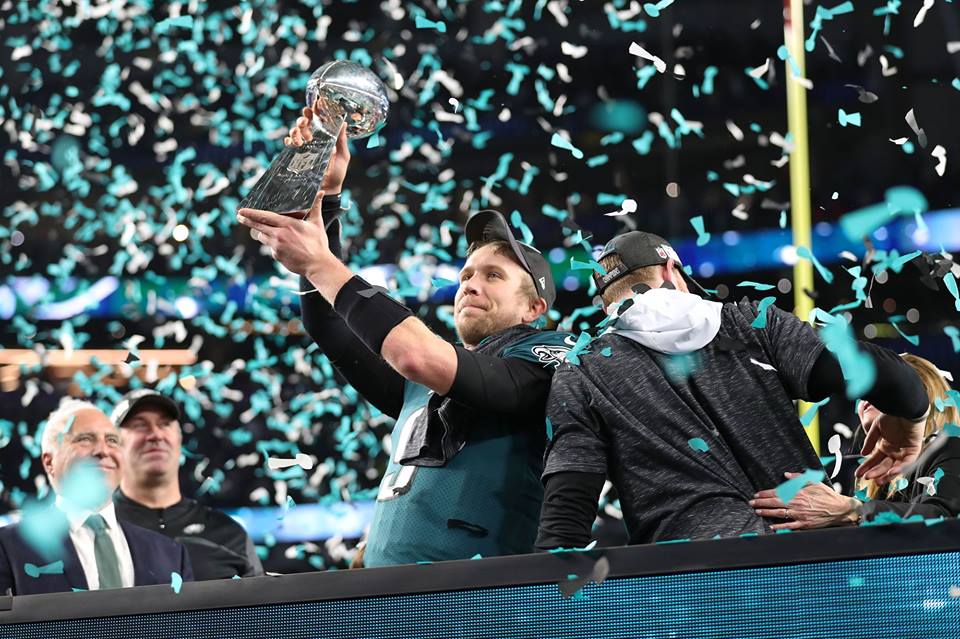 On Sunday, the Philadelphia Eagles celebrated their first NFL title since 1960 after winning Super Bowl LII.
Beating the New England Patriots 41-33, both teams earned the most combined total yards in a game in NFL history Sunday, according to NFL.com
The Super Bowl MVP was Nick Foles. Foles landed in the top five all-time for most passing yards in a Super Bowl with 373.
"We've played this game since we were little kids, we dreamed about this moment," game MVP Foles said. "There's plenty of kids watching this game right now dreaming about this moment and someday will be here."
This was the first Super Bowl title for Philadelphia, which went 7-9 last season.