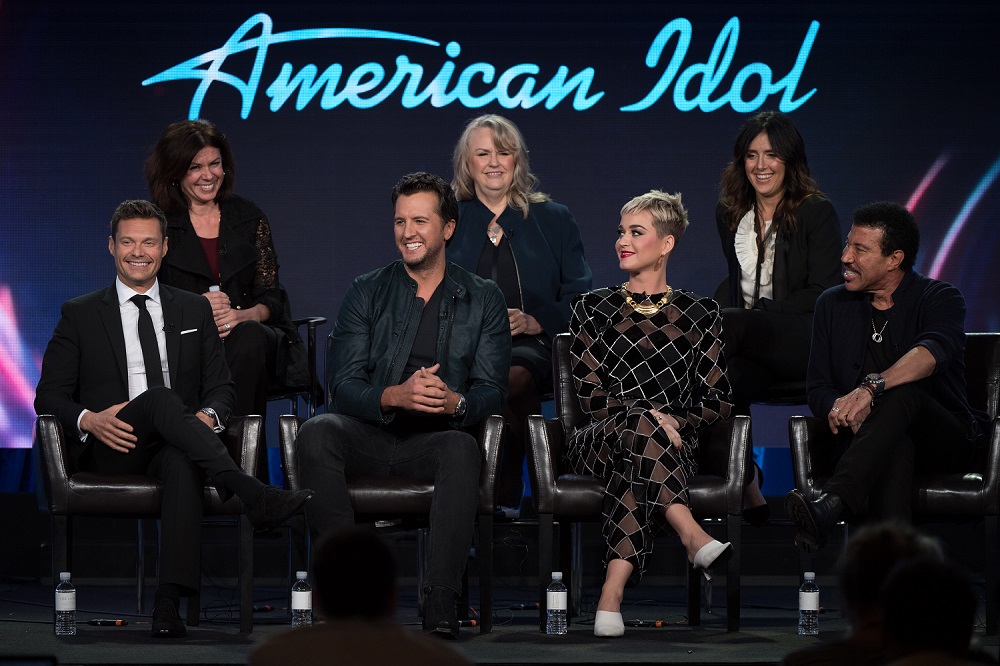 During Winter TCAs, ABC announced midseason premiere dates for the new dramas "The Crossing," "Deception," "For The People" and the "Grey's Anatomy" spinoff, as well as new comedies "Alex, Inc." and "Splitting Up Together."
Additionally, "American Idol" will air Sundays and Mondays, beginning March 11. Dates have also been set for the premiere of "Dancing with the Stars" All-Athletes Edition and the return of "Quantico."
The "Grey's Anatomy" spinoff joins the TGIT lineup with a special two-hour premiere Thursday, March 22 (9:00-11:00 p.m. EDT), before assuming its regular timeslot Thursday, March 29 (9:00-10:00 p.m. EDT). The final four episodes of "Scandal" will air at 10 p.m., Thursdays, beginning March 29. The series finale airs April 19.
As previously announced, "Roseanne" kicks off with a special one-hour premiere on Tuesday, March 27 (8:00-9:00 p.m. EDT). Its regular timeslot will be 8:00-8:30 p.m., Tuesdays, beginning April 3, followed by "The Middle" at its new time (8:30-9:00 p.m. EDT).
The season finale episodes of "Fresh Off the Boat" and "Speechless" will air March 20 and March 21, respectively.
Below are ABC's midseason premiere dates (all times listed are EDT):
SUNDAY, MARCH 11
8:00-10:00 p.m. "American Idol"
10:00-11:00 p.m. "Deception"
MONDAY, MARCH 12
8:00-10:00 p.m. "American Idol"
TUESDAY, MARCH 13
10:00-11:00 p.m. "For The People"
THURSDAY, MARCH 22
9:00-11:00 p.m. "Grey's Anatomy" spinoff (two-hour premiere)
TUESDAY, MARCH 27
8:00-9:00 p.m. "Roseanne" (one-hour premiere)
9:30-10:00 p.m. "Splitting Up Together"
WEDNESDAY, MARCH 28
8:30-9:00 p.m. "Alex, Inc."
THURSDAY, MARCH 29
9:00-10:00 p.m. "Grey's Anatomy" spinoff (time-period premiere)
10:00-11:00 p.m. "Scandal" (new time)
MONDAY, APRIL 2
10:00-11:00 p.m. "The Crossing"
TUESDAY, APRIL 3
8:00-8:30 p.m. "Roseanne" (time-period premiere)
8:30-9:00 p.m. "The Middle" (new time)
THURSDAY, APRIL 26
10:00-11:00 p.m. "Quantico" (Season 3 premiere)
MONDAY, APRIL 30
8:00-10:00 p.m. "Dancing with the Stars" All-Athletes Edition