The energy in the Ecoluxe Lounge at 2018 Sundance Film Festival was warm with the theme of ultimate relaxation… a nice escape from the snow!
We were greeted with a cup of almond milk hot chocolate from the Blendtec team, who were showing off their new models.
We tried on jewelry from Liv&b, a family jewelry company with beautiful, clean designs.
After a quick trip inside the photo booth, we tried the BBQ and whiskey from R and R BBQ and Outlaw Whiskey — Utah based companies, and each got massages from Awakening With Amber.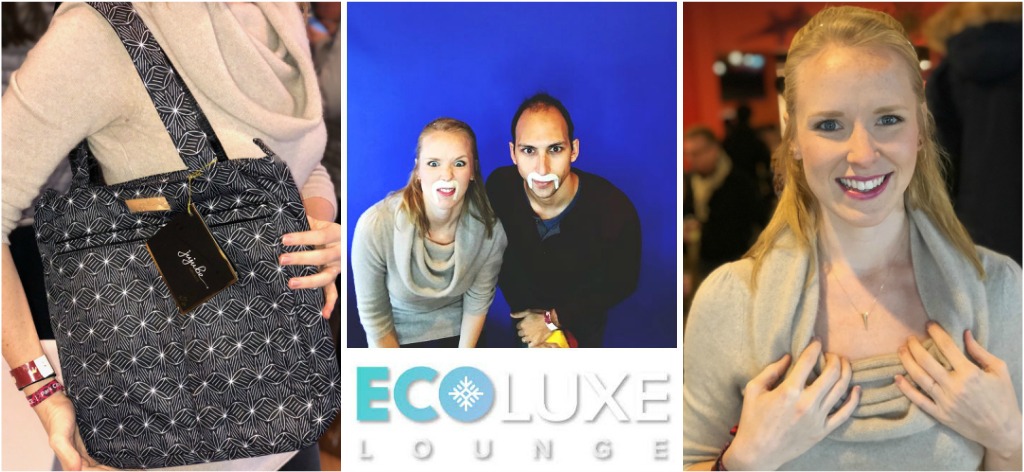 We left with bags from jujube and hats and oatmeal from Modern Oats.
Treated like Kings and Queens!
---
Stephanie and Jesse Einstein report on the Sundance social life every winter season.