Don Baylor was a former American League MVP and MLB manager. The beloved baseball player died on Monday at the age of 68 after battling cancer.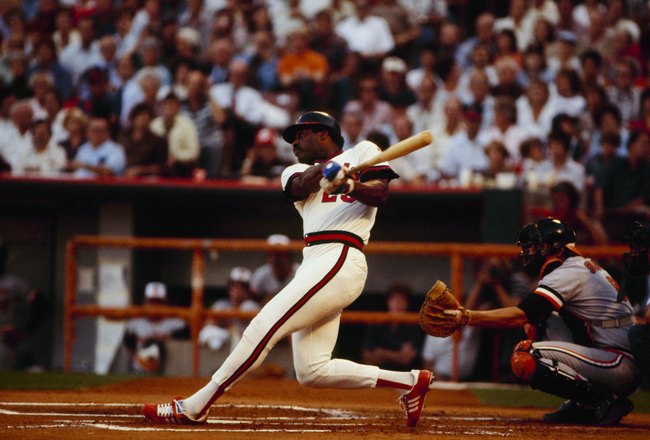 The Los Angeles Angels released the following statement: Long-time Major League All-Star and 1979 American League Most Valuable player Don Baylor has died after a 14-year battle with Multiple Myeloma, his family announced today.
Mr. Baylor passed away while surrounded by family in his hometown of Austin, Texas. He was 68.
"Don passed from this earth with the same fierce dignity with which he played the game and lived his life," said his devoted wife, Rebecca, of nearly 30 years.
Mr. Baylor not only fought the disease courageously, but joined with former Yankees pitcher Mel Stottlemyre over the last decade and a half to make the public aware of their fight against the illness. The two men tirelessly promoted the concerted efforts of those researchers dedicated to finding a cure of that particular form of cancer.
Mr. Baylor – known to his many teammates as "The Groove" — played Major-League Baseball for 19 years, a storied career that began with the Baltimore Orioles, the organization that selected him out of Austin (Texas) High School in the second round of the 1967 draft.
He went on to play for the Oakland Athletics, the California Angels, the New York Yankees, the Boston Red Sox and the Minnesota Twins. A fixture in the postseason, Mr. Baylor was a member of the 1987 world champion Twins. He ended his career with the 1988 A's, but not until he enjoyed one final go-round in the postseason, including his third consecutive World Series berth.
Mr. Baylor would later go on to coach for several Major League teams before being named the manager of the Colorado Rockies at the team's inception in 1993. Under his leadership, the Rockies posted their first winning record (77-67) in 1995 and made the postseason as the wildcard team. As a result, Mr. Baylor was named the National League Manager of the Year by the Baseball Writers Association of America. He would later go on to manage the Chicago Cubs, and serve as coach with several other organizations until 2015.
In all, Mr. Baylor wore the uniforms of 14 Major League teams as either a player, coach or manager.
Mr. Baylor is survived by his wife, Rebecca (Becky); son, Don Edward Jr.; brother, Doug; sister, Connie; two granddaughters Brooklyn and Nola Bee. He is also survived by many cousins, nieces and nephews.
Arrangements have yet to be determined.