It's a luxurious marriage… Coach, Inc. announced it has signed a definitive agreement to acquire Kate Spade & Company.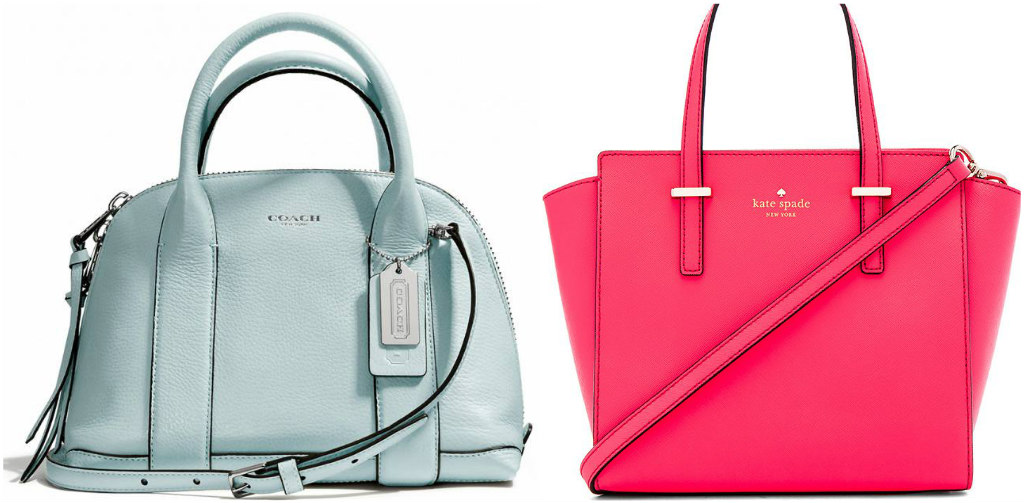 Under the terms of the transaction Kate Spade shareholders will receive $18.50 per share in cash for a total transaction value of $2.4 billion. The transaction represents a 27.5% percent premium to the unaffected closing price of Kate Spade's shares as of December 27, 2016, the last trading day prior to media speculation of a transaction.
The transaction has been unanimously approved by the Boards of Directors of Kate Spade & Company and Coach, Inc.
Victor Luis, Chief Executive Officer of Coach, Inc. said, "Kate Spade has a truly unique and differentiated brand positioning with a broad lifestyle assortment and strong awareness among consumers, especially millennials. Through this acquisition, we will create the first New York-based house of modern luxury lifestyle brands, defined by authentic, distinctive products and fashion innovation. In addition, we believe Coach's extensive experience in opening and operating specialty retail stores globally, and brand building in international markets, can unlock Kate Spade's largely untapped global growth potential. We are confident that this combination will strengthen our overall platform and provide an additional vehicle for driving long-term, sustainable growth."
Craig A. Leavitt, Chief Executive Officer of Kate Spade & Company, said, "Following a thorough review of strategic alternatives, reaching an agreement to join Coach's portfolio of global brands will maximize value for our shareholders and positions Kate Spade for long-term success as we continue our evolution into a powerful, global, multi-channel lifestyle brand. We look forward to working with Coach's leadership team to leverage their expertise across the business as we continue to innovate and build long-term loyalty with consumers and expand across our product category and geographic axes of growth."