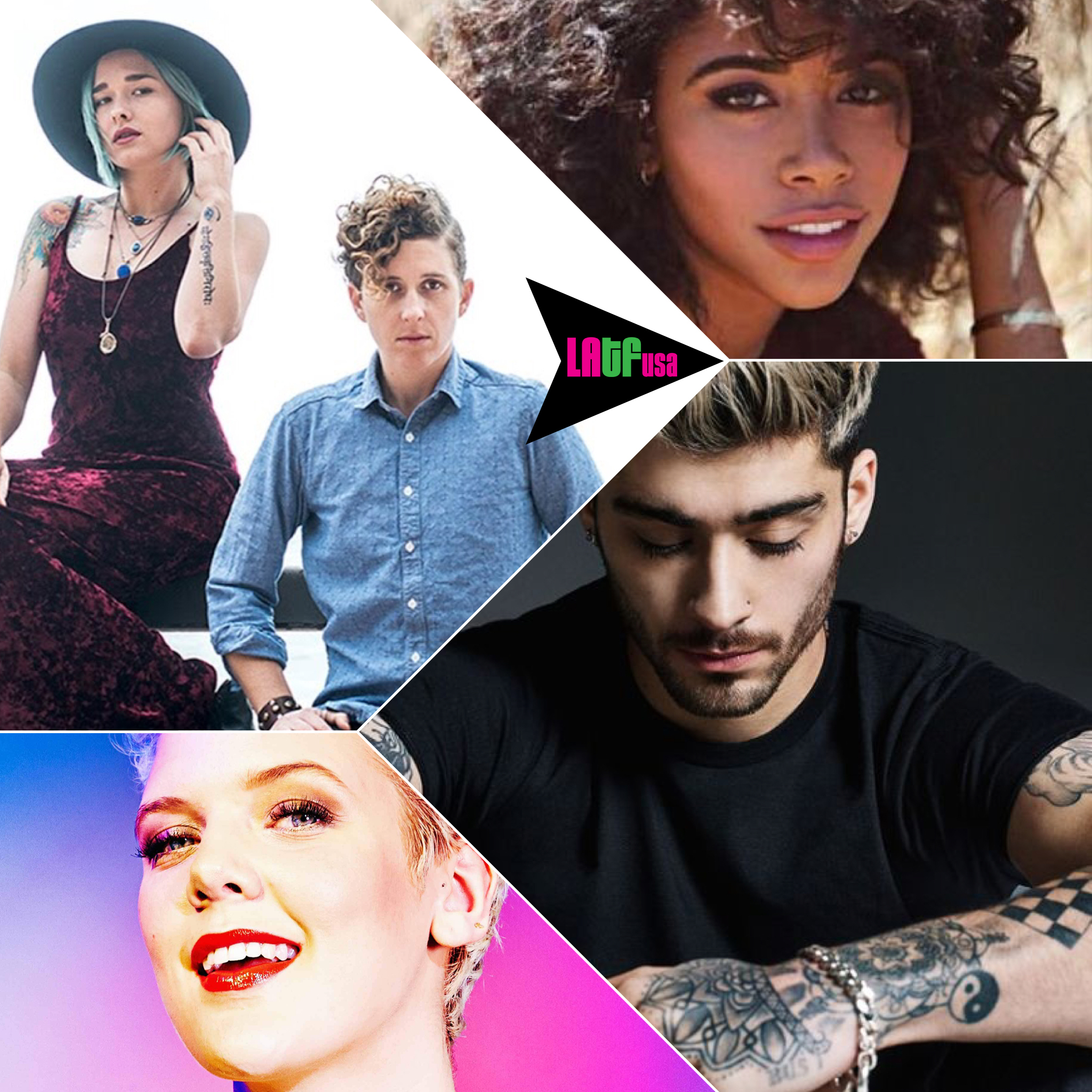 If it's Americana folk you're into…
http://TVPDX.ORG presents Bearcoon performing "End of Days" live
This past Wednesday night, The Hotel Cafe in LA filled up with dedicated fans of the folk duo, Bearcoon (on social media as Bearcoon guapo). Lead singer, Solange Igoa and guitarist/vocals, Andrea Walker live the troubadour life, touring the country in their van, a.k.a, their quaint full-time home. With incredible guitar skills from Walker and effortless raspy Stevie Nicks meets Grace Slick type vocals from Igoa, this duo and couple is one to follow. Their songs touch on themes from heartbreak to love and self-discovery.
In August 2016 Bearcoon released Laminak, a five song EP. The group is currently working on their third album, Home. Find them on tour here: http://bearcoonmusic.com/#tour-dates
Bearcoon performing "Portland" outside of their van
Last week we unveiled the song and now the official music video is here. Amy Lee's new single, "Speak To Me", the end title theme song off the upcoming movie, Voice From The Stone. Buy "Speak To Me" on iTunes now! http://smarturl.it/SpeakToMeIT
For some uplifting Motown'ish vibes… Die-hard fans of Mylene Cruz and The Soul Madonnas have a new reason to rejoice as the group's 1978 #1 hit record "I'll Keep My Light in My Window," will be reissued by House of Iona/RCA Records across all digital music providers today. Released on Marrakech Star Records in 1978, the remastered single is produced by Elliott Wheeler.
Oscar®-nominated, Tony®-, Emmy®- and Grammy®-winning songwriter/composer Lin-Manuel Miranda and Hollywood Records artist Jordan Fisher are featured in the music video for "You're Welcome." Shot on location in New York City and London, the clip was directed by Declan Whitebloom (James Blunt, Taylor Swift, Leona Lewis, One Direction).
Today, Betty Who, releases her sophomore album entitled The Valley. The album includes her latest single "Some Kinda Wonderful", along with recently released tracks "Human Touch", "You Can Cry Tomorrow", "Mama Say", and her cover of Donna Lewis' "I Love You Always Forever".
After teasing a clip of new music earlier this month, today ZAYN releases "Still Got Time" featuring OVO Sound/ Warner Bros. Records recording artist PARTYNEXTDOOR. "Still Got Time," available now via RCA Records, is a collaboration between ZAYN, Frank Dukes, Murda Beatz, and PARTYNEXTDOOR.
Today Aquilo shares a live video for song "Silhouette," in addition to the release of a two-track mini-bundle, which features the track's live and album versions.
Swedish electro-pop band Urban Cone announce their forthcoming Old School – Remixes and shares one of the remixes, "Old School (Luca Schreiner Remix)", today via all digital platforms.