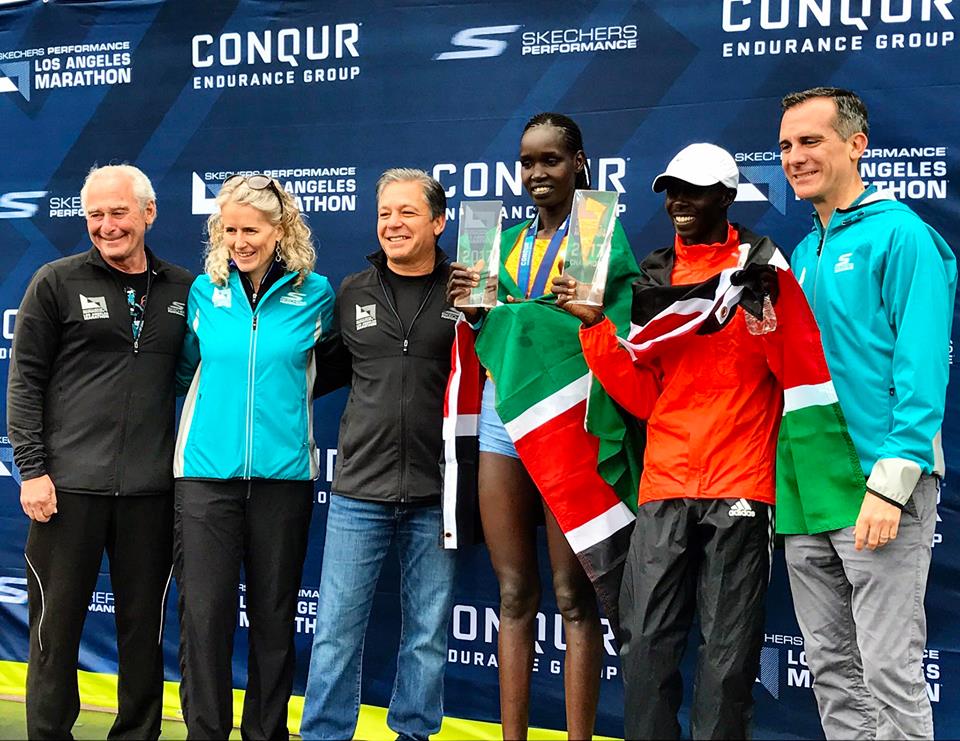 Winners with Mayor Eric Garcetti
The Los Angeles Marathon took place on Sunday March 19th from Dodgers' Stadium to the Pacific Ocean. The women's champion was Hellen Jepkurgat who broke the tape at 2:34:24. The men's champion was Elish Barno, clocking an official time of 2:11:53.
The Skechers Performance Los Angeles Marathon is among the largest marathons in the country with more than 26,000 participants, thousands of volunteers and hundreds of thousands of spectators.
The "Stadium to the Sea" course, starting at Dodger Stadium and finishing near the Santa Monica Pier, is one of the most scenic in the world, taking runners on a tour of Los Angeles past every major landmark.
LA MARATHON LLC hosted the 2016 Olympic Team Trials for Men's and Women's Marathon, awarded by USA Track & Field and the United States Olympic Committee, which took place in Los Angeles February 13, 2016.
For more information, please visit www.lamarathon.com.