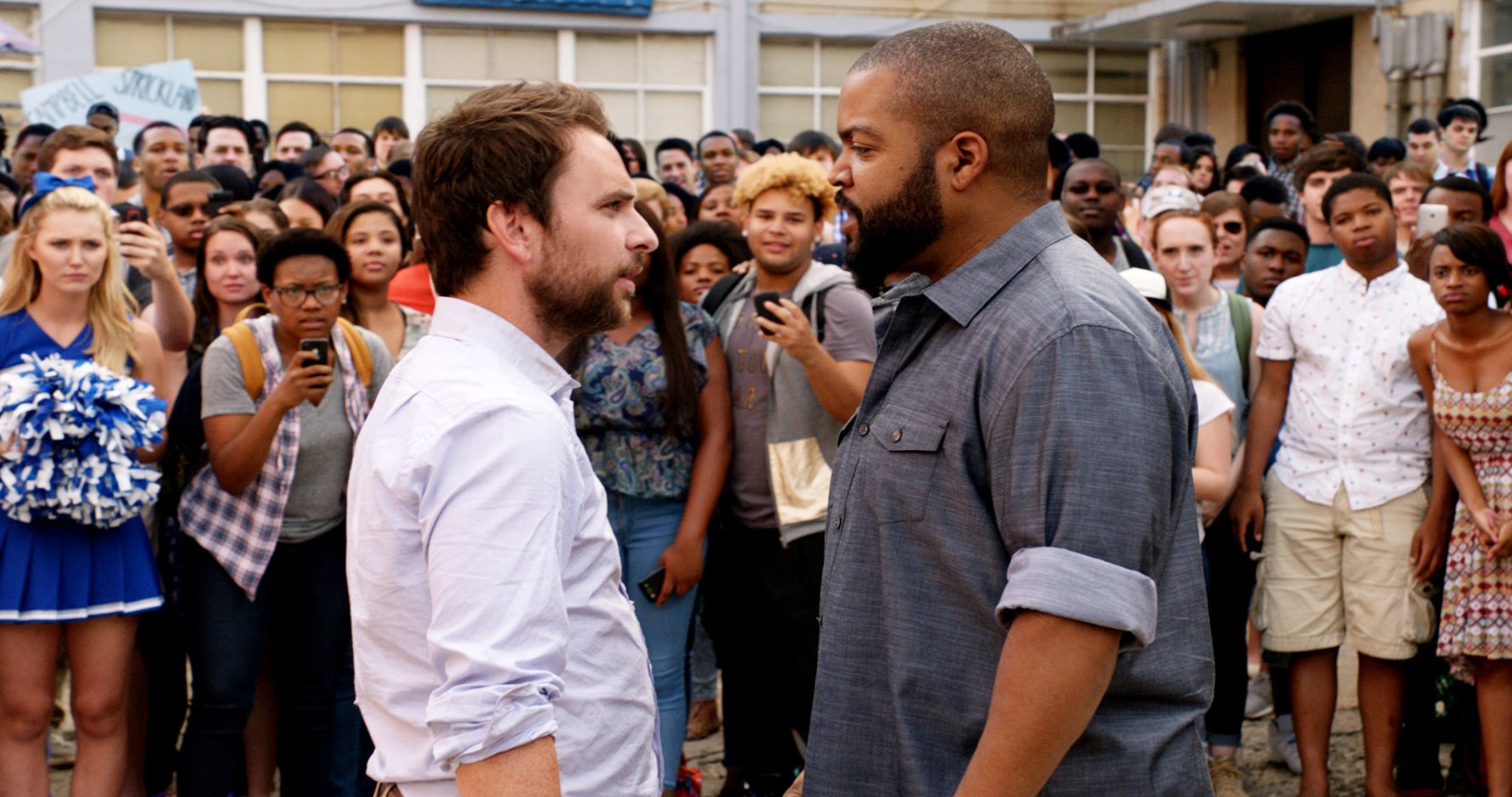 Ice Cube and Charlie Day square off as a pair of job-endangered high school teachers who decide to settle their differences the old fashioned way in Fist Fight, a sporadically funny but formulaic comedy also featuring Tracy Morgan, Jillian Bell (22 Jump Street) and Dean Norris (Breaking Bad).
The feature debut of frequent It's Always Sunny in Philadelphia director Richie Keen, this agreeably vulgar comedy from screenwriters Van Robichaux and Evan Susser boasts an enjoyably scrappy concept and a gifted cast fully committed to onscreen buffoonery, though audiences will likely succumb to fatigue due to the premise's inherent flimsiness. Even with the additional storyline padding of layoffs, marital stress and Senior Prank Day, Fist Fight just barely scrounges up enough material to fill its ninety-minute running time. Still, Ice Cube and Day gleefully send up their tough versus timid onscreen personas, and the supporting cast earns enough laughs of their own to justify an outing for this fitfully funny February release.
English teacher Andy Campbell (Day) is in for one hell of a bad day. It's the last day of school at Roosevelt High, and in addition to being stressed out over his wife's (JoAnna Garcia Swisher) imminent childbirth, his daughter's (Alexa Nisenson) talent show performance, and the budget cuts that are jeopardizing his and his coworkers jobs, Andy also has to suffer through a particularly barbaric Senior Prank Day. Sadly, these are the least of Andy's troubles.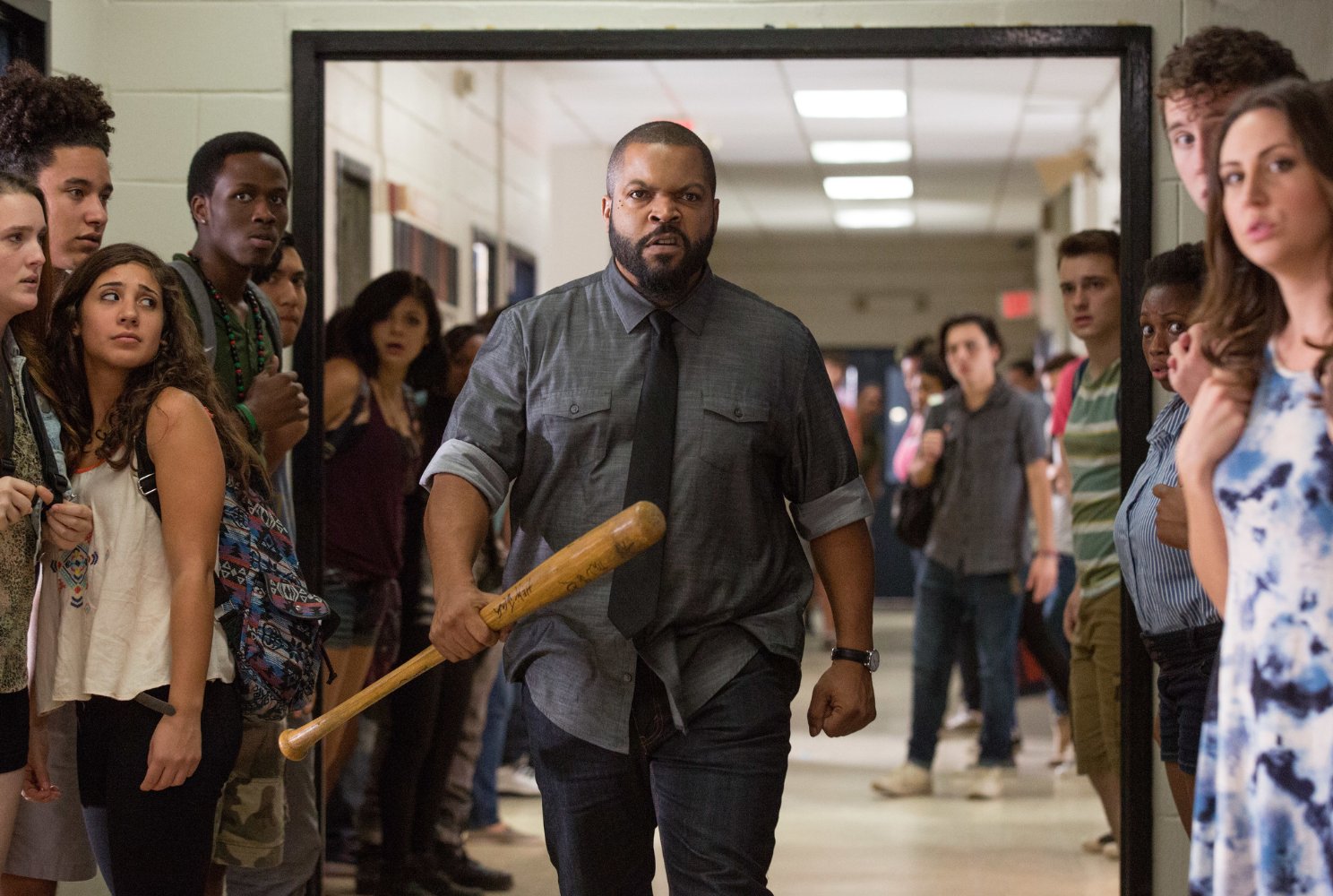 Following a heated teacher's lounge encounter with the fearsome history teacher Ron Strickland (Ice Cube), Andy finds himself at the wrong place at the wrong time when he witnesses Strickland's violent reaction to a senior prank. When the power-drunk principal (Norris) calls the teachers into his office to discuss the incident, Campbell promptly rats on Strickland, getting him fired in the process. Firmly believing in the snitches-get-stitches brand of justice, Strickland resolves to lay an ass-whuppin' on Campbell in the parking lot after school. As news of the impending teacher fight quickly spreads from students to faculty to social media, Andy desperately tries to squash the beef. Along the way, between student blackmails, dysfunctional teachers and constant taunts from Strickland, the meek poetry teacher learns how to stand up for himself.

Despite the one-dimensional characters and familiar plot elements, screenwriters Van Robichaux and Evan Susser throw enough raunchy material at the big screen to win a suitable amount of laughs from R-rated comedy fans. Even though the script's attempts to add some social commentary about the need for improved education are feeble at best, and some of the humor falls terribly flat, the high-concept premise combined with the ticking clock plot device manages to sustain interest throughout its duration. Comic highlights include the axe-wielding Strickland's classroom freak-out, Campbell's daughter's hilariously obscene talent show performance, and of course the climactic fistfight that accounts for this endeavor.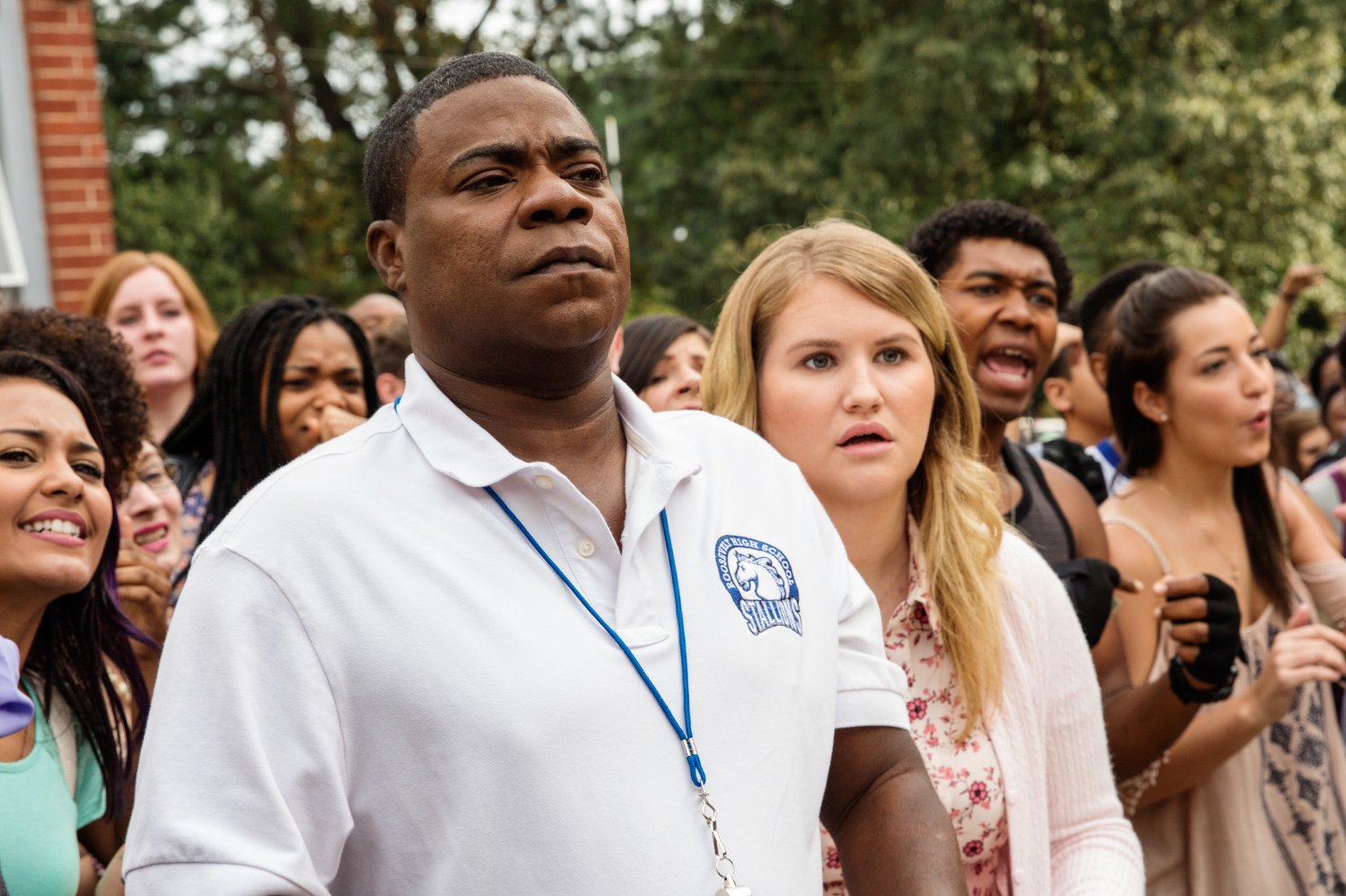 Anyone looking to see Ice Cube and Charlie Day sink their teeth into some meaty roles will have to look elsewhere, as "Fist Fight" offers exactly what you would expect from these performers. Ice Cube has made a career out of sending up his hard-edged persona, and while the routine is perhaps a little past its prime, it still earns a fair share of laughs when transplanted to the classroom. Similarly, Charlie Day brings to the table his neurotic brand of humor that he's solidified on It's Always Sunny and the Horrible Bosses franchise, and aside from exhibiting some unexpected backbone in the final third, he pretty much hits the usual notes. Making a welcome return to the big screen after recovering from a tragic car accident, Morgan adds some humor to the proceedings as the insecure Coach Crawford, while Norris is reliably unhinged as the tormented Principal Tyler, but it's certified scene-stealers Bell and Kumail Nanjiani who leave lasting impressions as a drug-addled, student-obsessed teacher and a callous security guard.
Although "Fist Fight" doesn't pack as much punch or originality as I had hoped, it's still a pleasure to see these comic performers do battle.
Running Time: 90 minutes
Rated R for language throughout, sexual content/nudity and drug material.