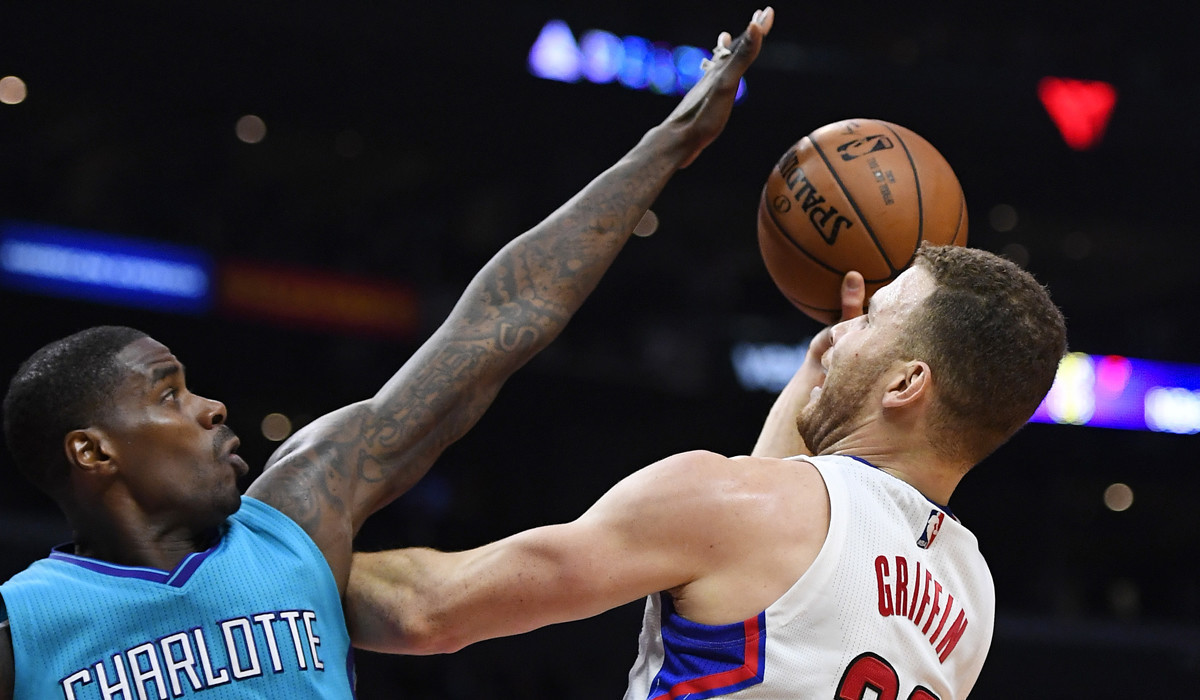 It took overtime to avoid a near-monumental collapse, but the Los Angeles Clippers came out on top against the Charlotte Hornets, 124-121. Blake Griffin led the way with 43 points, his season-high. Chris Paul was also stellar in his second game from injury, recording 17 assists without a turnover.
Los Angeles jumped out to a 17-point lead after halftime (68-51), before a hot-shooting Nicolas Batum (31 points) rallied Charlotte to tie the score at 69. For the third straight game, the Clippers allowed a big third quarter run; this includes Golden State's 50 point period from Thursday night and San Antonio's come-from-behind win on Friday.
Unlike the first two contests out of All Star break, the Clippers were too talented to falter against the injury-depleted Hornets. However, for head coach Doc Rivers, this appears to be a microcosm of where his team stands; they can survive against the NBA's middle class on an off-night, but it'll take a perfect 48 minutes to topple the Warriors and Spurs, the top two seeds in the Western Conference. They aren't the only teams ahead of the Clippers, the Houston Rockets and Utah Jazz are third and fourth respectively in the standings, before the Clippers in fifth place. Utah, like Los Angeles, has finally conquered their injury woes, and while Rivers elected to stand pat at the trade deadline, Houston added depth by acquiring Lou Williams from the Lakers. The Clippers have their work cut out for them in making a push forward.
This was the Clippers second game since December playing with their complete opening night lineup of Paul, J.J. Redick, Mbau Moute, Griffin and DeAndre Jordan. Injuries sidelined Griffin and Paul for stretches of the past two months, but thanks to all-star worthy play from Jordan and a red-hot Austin Rivers (shooting a career best 39.1% from distance), the Clippers stayed afloat without their two best players. With the postseason six weeks away, there is still time to fine-tune any kinks while putting heat on the Jazz, only a game ahead, and Rockets (five games ahead) if they catch momentum.
That being said, the Clippers find themselves on the outside looking in with 25 games remaining in the regular season. The clock is ticking and their window is constantly shrinking with three members of their core (Paul, Redick and Griffin) headed to free agency this summer. If 2016-2017 is the gang's final crack at a title, odds are a fifth seed means they'll exit without a bang, just a whimper; since 1999, no team outside the top half of their conference has made the NBA Finals.
The Clippers play the Rockets next on Wednesday. Tip off is 7:30 from Staples Center.