FRESH PATCH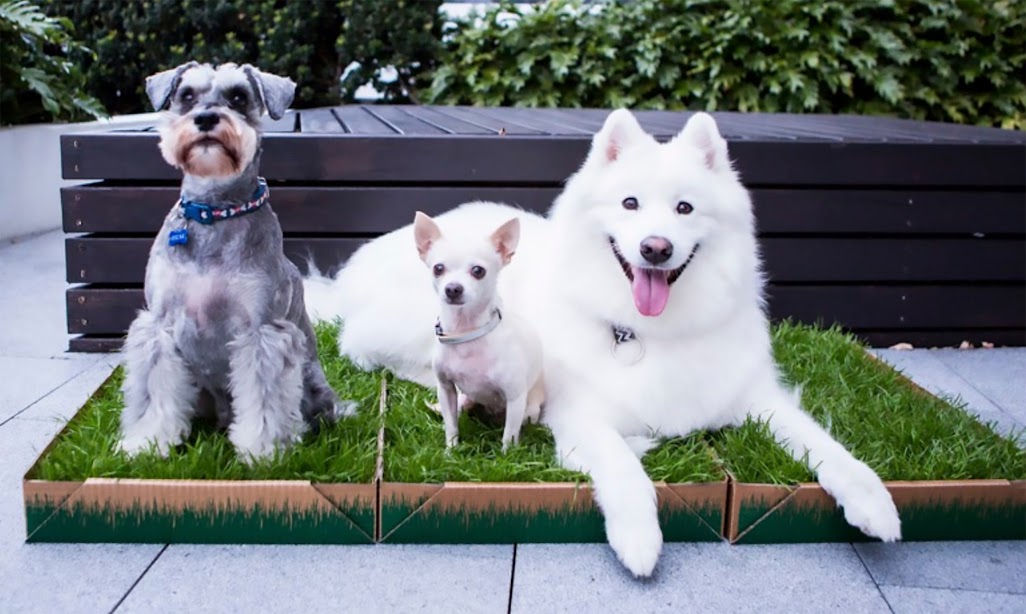 Amazing for city dogs of all ages! For the puppies, potty training can be frustrating when using pee pads, but the living grass from Fresh Patch absorbs liquids and controls odors naturally, turning puppy training into a stress-free experience. Delivered straight to your door, the Fresh Patch is a life saver for both pet owner and pet! Read our full feature on Fresh Patch HERE.
SNOOZER LUXURY CORNER DOG BED
You can now give your pet a comfortable place to lie down thanks to Snoozer, for dog people by dog people. Your dog (or cat!) will live in luxury on their Snoozer Luxury Corner Dog Bed! Made with luxurious microsuede fabric yet, which adds a touch of elegance to your pet's bed while complimenting any corner in your home or office. Pillow filled with spring-wound poly fill. Available in a variety of fabric options, so you are sure to find the perfect match for any room. Available in various sizes.
SNOOZER LUXURY DOG SOFA WITH MEMORY FOAM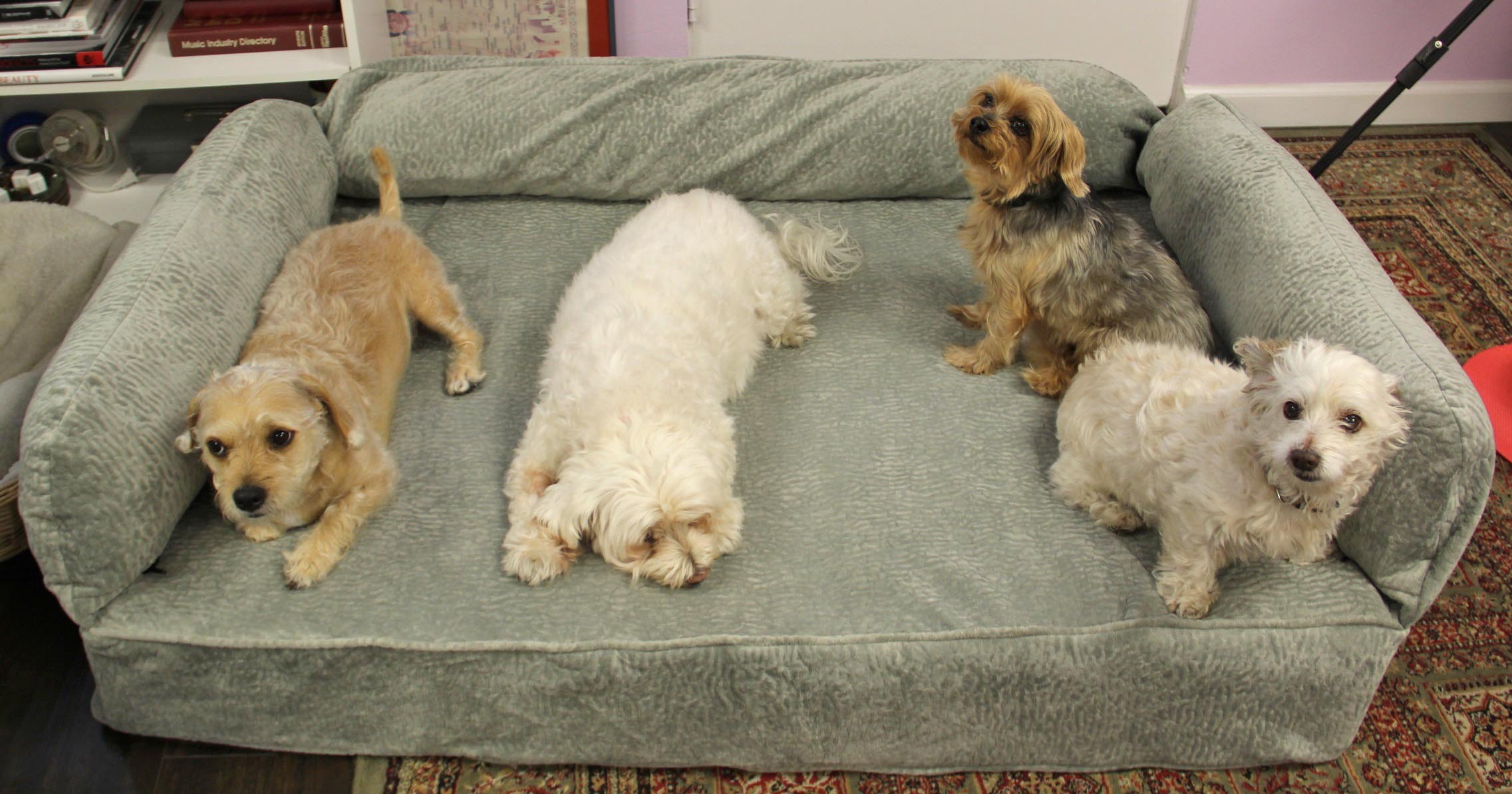 Want to go big?! It doesn't matter if you have plenty of small dogs or one big dog, this is THE Roll Royce of beds for dogs, the Luxury Dog Sofa with Memory Foam. This memory foam cushioning will help relieve stress and pain in older dogs and provide younger ones with a cozy, secure place to call their own.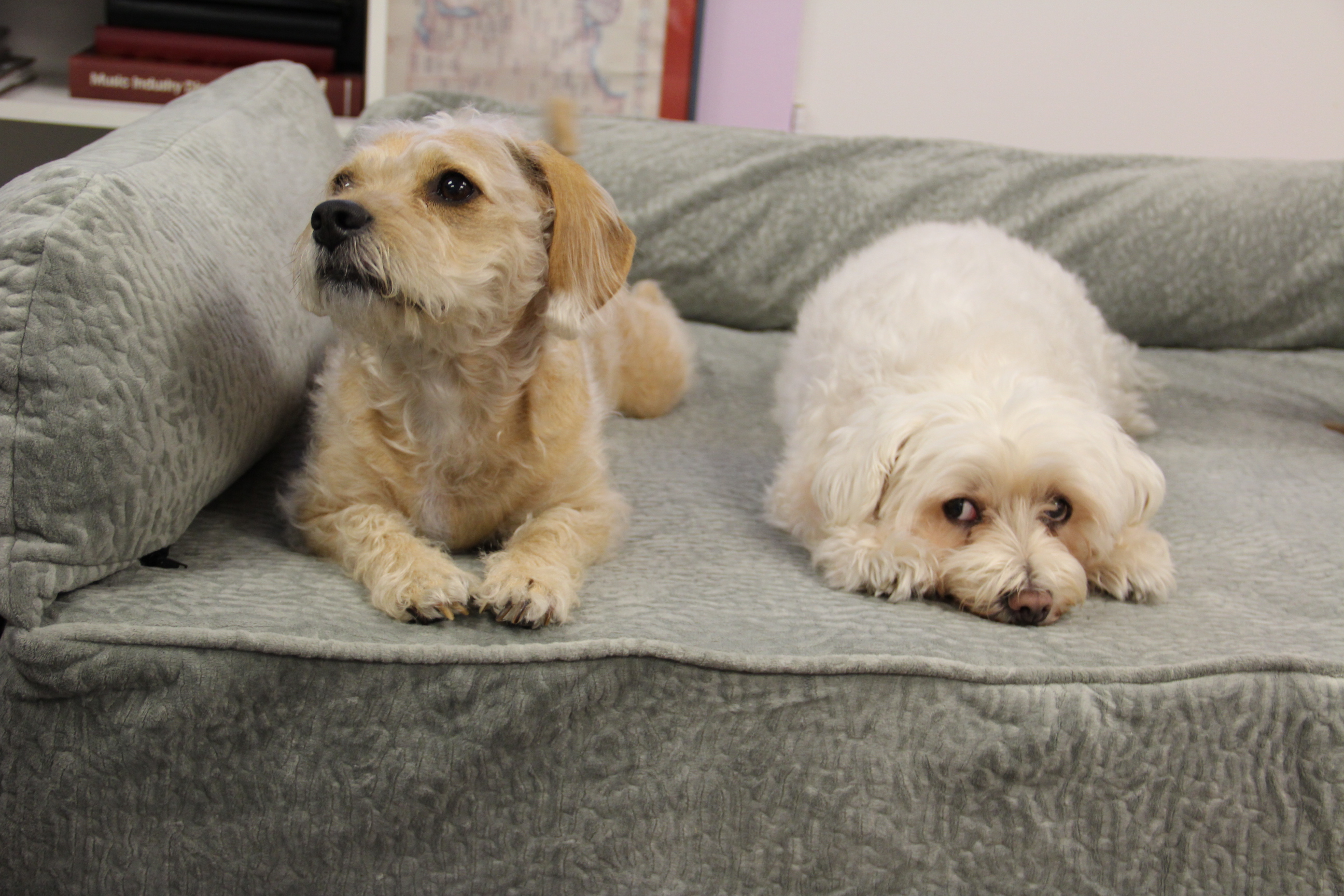 With several designer microfiber fabrics to choose from, you'll be sure to find a pet sofa that will compliment your existing decor. It is covered in designer fabric with rear zipper for easy cleaning. It has bolstered sides about 6″ wide/high,6″ convoluted foam with 1″ top layer of 3 pound visco-elastic memory foam (7″ total height) and is available in a variety of fabric options.
KONG CLOUD COLLAR / CUSHION FOR DOGS & CATS
Recently I adopted an older dog named Marley. At the time that I rescued him, he had just been neutered and was wearing a rigid, uncomfortable cone in hard plastic. I felt so bad for him, so I decided to explore other options. Thanks to the internet, I discovered The Kong Company which offers the KONG Cloud Collar. It's soft, comfortable, and doesn't interfere with a dog's peripheral vision or their ability to eat and drink. It's great for dogs or cats recovering from surgery or wounds. It is machine washable, scratch and bite resistant to expedite the healing process and it comes in various sizes from extra small to extra-large. Marley was so much happier.
Another option was the KONG Cushion for Dogs & Cats, which provides relaxing comfort for pets during recovery and its easy-clean material appeals to pet parents like you. This inflatable, air-cushioned collar for injuries, rashes, and post-surgery is fully adjustable. KONG Cushion offers better range of motion than a traditional cone and will not interfere with pets' eating or drinking. Inflatable, air-cushioned collar for injuries, rashes, and post-surgery is fully adjustable.
KONG STUFF'N PEANUT BUTTER SNACKS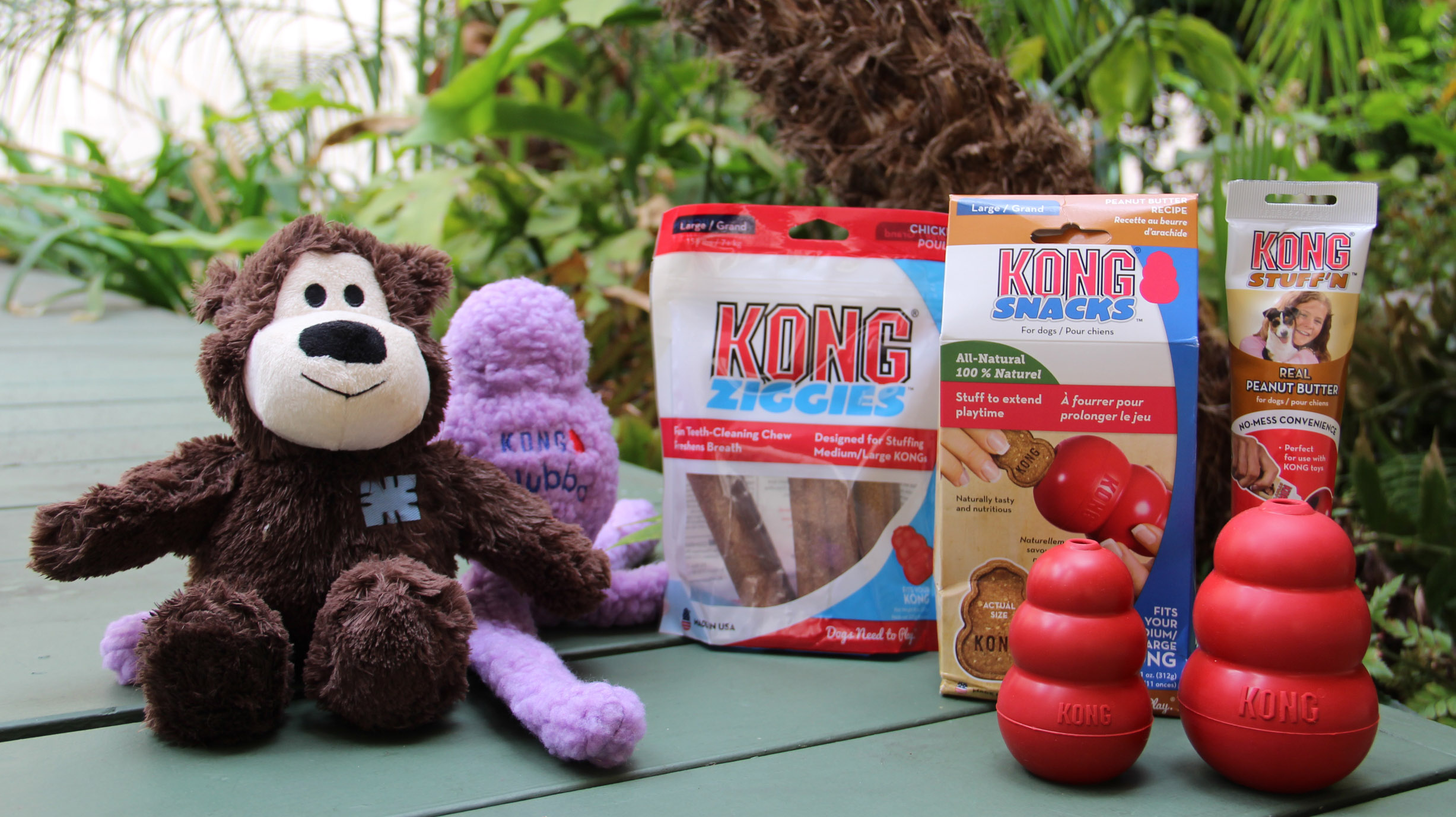 It is an interesting toy that most dogs simply can't resist. The KONG Stuff'N Peanut Butter Snacks Dog Treats is tasty filled with 100% natural nutritious biscuit treats made in the USA. It has no gluten, wheat, corn or soy. These all-natural biscuit treats are the perfect shape and size to stuff into any of the KONG rubber toys for hours of lasting and rewarding play. Treat your pal to an anytime treat or use to enhance training. Available in two sizes to match your dog's appetite.
KONG WUBBA CLASSIC DOG TOY
The classic toss and tug toy for active pups! Wubba Classic Dog Toys from KONG are a tail-wag inducing toy made for entertaining games of tug and fetch. The durable nylon outer contains two balls- a tennis ball for bouncing and a squeaky ball for chew time. The long tails are easy to grab and throw, and great to hold on when Skipper wants a game of tug. Available in three colors: Red, Blue or Purple. You choose the size and the color ships at random.
BIOSILK FOR DOGS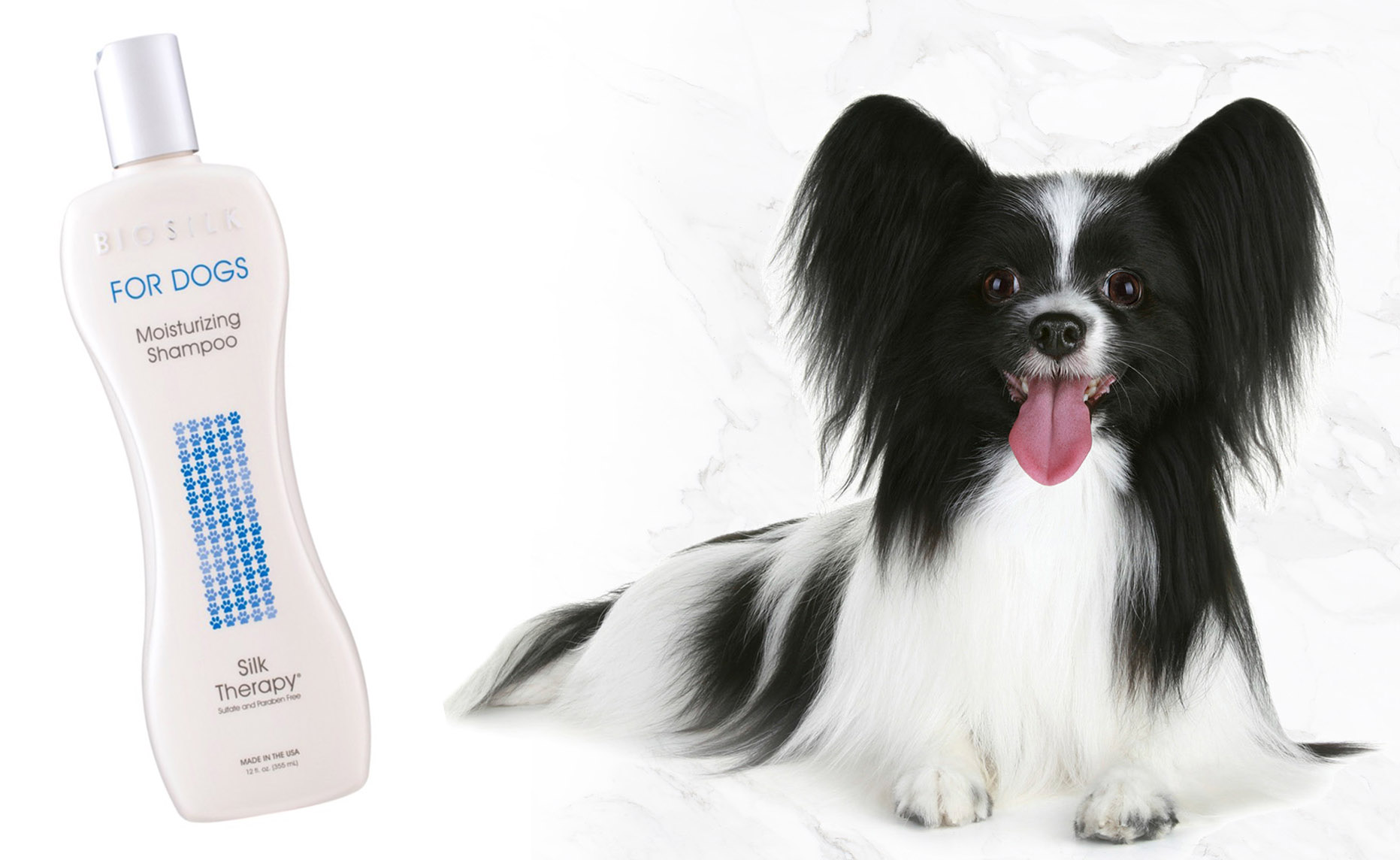 Spa day for your doggy! BioSilk For Dogs features classic ingredients and innovative technology as the original and revolutionary BioSilk Silk Therapy line for humans. Luxuriously formulated with silk and enriching vitamins that work together to help restore the moisture balance to your dog's coat. All formulas are pH balanced and are safe for use with topical flea and tick treatments. BioSilk For Dogs provides a shiny, silky smooth finish for a noticeably well groomed dog.