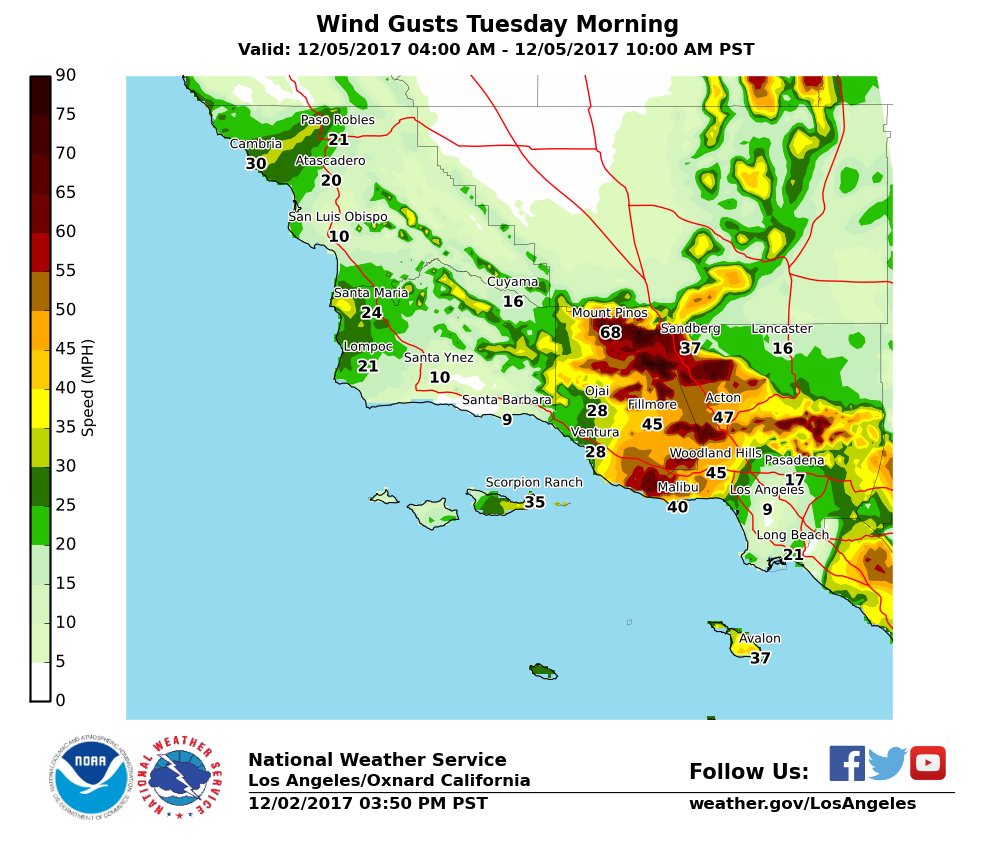 With the strong Santa Ana winds, a wildfire struck Ventura County, California. Officials are calling it the #ThomasFire.
With over 45,000 acres burning and 27,000 people evacuated, many do not know if they have lost their homes. According to reports, about 150 buildings had been destroyed by Tuesday morning.
For larger animals, including horses, please call the Ventura County Fairgrounds. There are available shelters for people and domestic animals.
The National Weather Service tweeted that these were 'potentially the strongest and longest duration #SantaAnaWind event so far this season (Mon-Thu).' See the projected damaging wind gusts on Tuesday during the peak of the winds which fed the fire.
For current information on #ThomasFire, visit http://ReadyVenturaCounty.org , follow on Twitter: @VCFD_PIO, call emergency hotline:(805)465-6650.