The 91st Annual Macy's Thanksgiving Day Parade® kick off the holiday season with a star-studded line-up of performers in the nation's favorite spectacle, set for Nov. 23 at 9 a.m. in all time zones.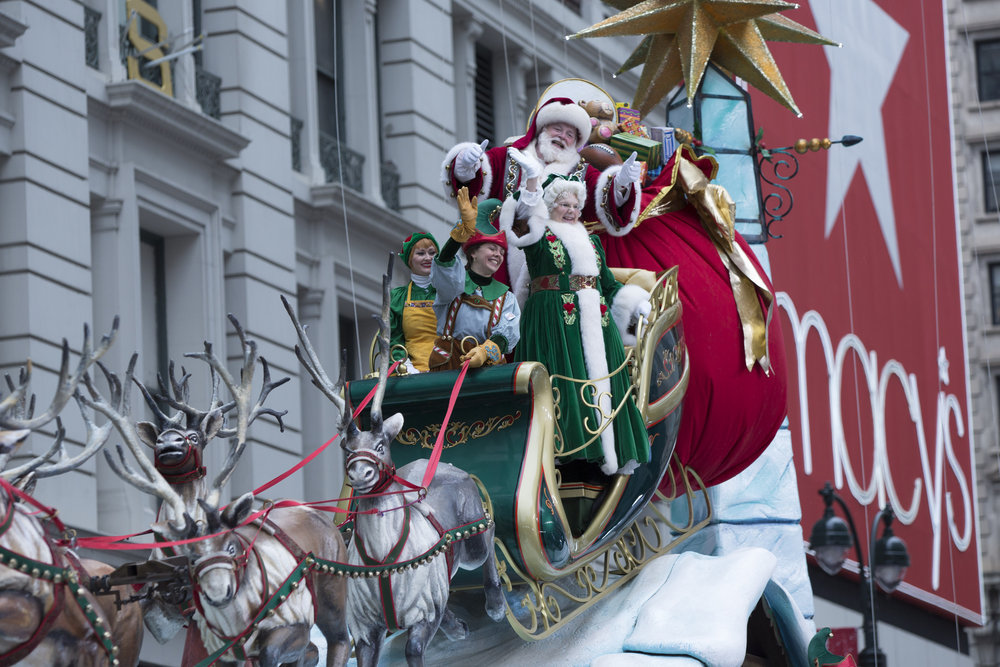 Joining the parade lineup will be international superstar Gwen Stefani, who is set to perform "White Christmas." Also on board this year is the incomparable Patti LaBelle, who will take to the streets on The Cranberry Cooperative by Ocean Spray® float.
With more than 3.5 million spectators lining the route and more than 45 million viewers tuned in nationwide, the streets of Manhattan will come alive with a host of special performances from stars of music, film, TV and the stage.
In addition to Stefani and LaBelle joining the festivities, a host of stars will be showcased "Dancing in the Streets" at various locations across the country in anticipation of the parade as part of the NBC opening broadcast. Featured stars include Harry Connick Jr., Whoopi Goldberg, Steve Harvey, Jane Krakowski, Gaten Matarazzo, Chrissy Metz, John O'Hurley, Martha Stewart and Thalía, who will dance and sing in the out-of-this-world kick-off to the pomp and pageantry.
As the restyled song unfolds, the show arrives at Herald Square opening atop Macy's famed red star mark on 34th Street, where host of groups will join the impromptu party including the Radio City Rockettes®, as well as dancers for The Teen Company and Malloy/CAP21; among other parade participants.
Rounding out the lineup of stars will be the Parade's signature elements. The 91st march of Macy's Thanksgiving Day Parade will also feature 17 giant character balloons; 28 legacy balloons, balloonicles, balloonheads and trycaloons; 26 floats; 1100 cheerleaders and dancers; more than 1000 clowns; 12 marching bands and 6 performance groups.
One of the nation's biggest and most anticipated holiday celebrations, Macy's Thanksgiving Day Parade will be hosted by the "Today" anchors Matt Lauer, Savannah Guthrie and Al Roker. Telemundo will simulcast the parade in Spanish with the event hosted by stars Carlos Ponce, Jessica Carrillo and Karim Mendiburu.
The Macy's Thanksgiving Day Parade broadcast is produced by the Emmy Award-winning Brad Lachman Productions. Brad Lachman serves as executive producer, Bill Bracken will co-executive produce and Ryan Polito directs.
For more information on the Macy's Thanksgiving Day Parade, please visit www.macys.com/parade or call the Parade hotline at 212-494-4495. Follow @macys on various social networks and join the conversation using #MacysParade.