Holiday travel isn't a piece of cake. Thankfully, Hopper and InsureMyTrip research teams have revealed what airports and flights to avoid, the best time to buy, and how the latest data trends can aid travelers when comparing travel insurance benefits.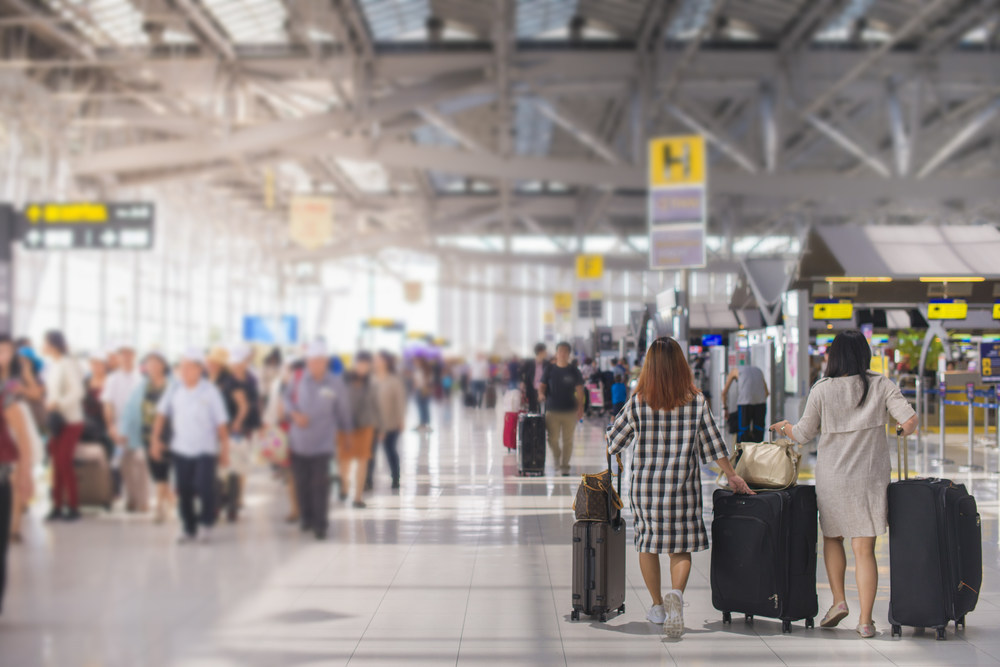 Best Time To Buy and Fly For Thanksgiving Travel
The data from Hopper revealed the following trends for Thanksgiving 2017:
Domestic flight prices are currently averaging about

$322

round-trip for

Thanksgiving

compared to

$288

last year (up about 12%).
You can save the most money by leaving on

Monday, November 20

and returning

Wednesday, November 29

Last year, the cheapest prices were available until about 55 days before departure (early October), averaging about

$286

. Between 15 – 25 days prior to departure, there were moderate increases of

$1

per day. In the final two weeks, prices started spiking

$10

per day.
This is the list of the busiest airports for Thanksgiving, based on total departing passengers and volume of scheduled departures:
Rank

Airport

City

Total Passengers
Departing During
Thanksgiving Week

Busiest Time
of Day (Local
Time)

1

ATL

Atlanta

1,382,846

8:40 a.m.

2

LAX

Los Angeles

1,134,894

9:00 a.m.

3

ORD

Chicago

1,020,476

8:00 a.m.

4

DFW

Dallas

850,314

5:30 p.m.

5

JFK

New York City

837,078

5:30 p.m.

6

DEN

Denver

772,831

10:20 a.m.

7

SFO

San Francisco

745,123

9:40 a.m.

8

LAS

Las Vegas

636,132

12:00 p.m.

9

CLT

Charlotte

623,829

8:30 a.m.

10

PHX

Phoenix

613,433

8:50 a.m.

11

MIA

Miami

609,782

4:00 p.m.

12

SEA

Seattle

589,451

10:40 a.m.

13

MCO

Orlando

578,316

10:50 a.m.

14

EWR

Newark

569,967

4:20 p.m.

15

IAH

Houston

557,786

2:00 p.m.

16

BOS

Boston

498,827

6:00 a.m.

17

MSP

Minneapolis

466,675

6:30 p.m.

18

DTW

Detroit

464,338

6:50 p.m.

19

FLL

Fort Lauderdale

449,863

7:20 p.m.

20

LGA

New York City

417,180

8:30 a.m.

21

PHL

Philadelphia

392,102

4:50 p.m.

22

BWI

Baltimore

386,796

7:10 a.m.

23

DCA

Washington D.C.

321,346

4:10 p.m.

24

MDW

Chicago

319,357

7:20 a.m.

25

IAD

Washington D.C.

300,393

4:10 p.m.
Best Protection For Flight Delays
Based on these data results, travelers can make smarter choices about their travel plans and travel insurance purchases. For example, passengers with departing flights at busier airports are more likely to utilize a travel delay benefit and, therefore, may want to compare travel insurance policies with better delay protection.
"If travelers are made aware of the probability of delays, they can then use that data to help them compare travel delay benefits when considering a travel insurance purchase," says InsureMyTrip Intelligence Analyst Danny DeMello.
Travel delay benefits vary with each travel insurance provider, generally between a 5 and 24-hour window. The benefit is designed to provide reimbursement for reasonable meals and accommodations while unable to travel.
Tip: Travelers must be delayed for a certain number of hours before this benefit can be applied. When comparing travel insurance, look for the minimum delay time (typically, starting at 5 hours) to start qualifying for coverage as soon as possible.
Best Protection For Delayed Bags
Travelers may also want to ensure baggage delay coverage is included under a selected comprehensive travel insurance plan. Baggage delay coverage generally becomes active after belongings have been delayed for a specified period of time, typically 12 or 24 hours.
Tip: When comparing travel insurance, look for a maximum per-person coverage amount as well as a per-day limit. For example, some policies may offer $500 per person to purchase incidentals, but only allow $200 to be spent per day.
Best Protection For Missing Cruise Departure
For those concerned about a delayed flight adversely affecting a cruise or tour departure, travelers may also want to ensure a missed connection benefit is included under a selected comprehensive travel insurance plan. This benefit is designed to provide travelers with coverage if a delayed flight (for example, of 3 hours or more) causes a traveler to miss a cruise departure.
Tip: Florida airports tend to be very busy during cruise season, so plan for delays.
Safe Travels & Happy Holidays!