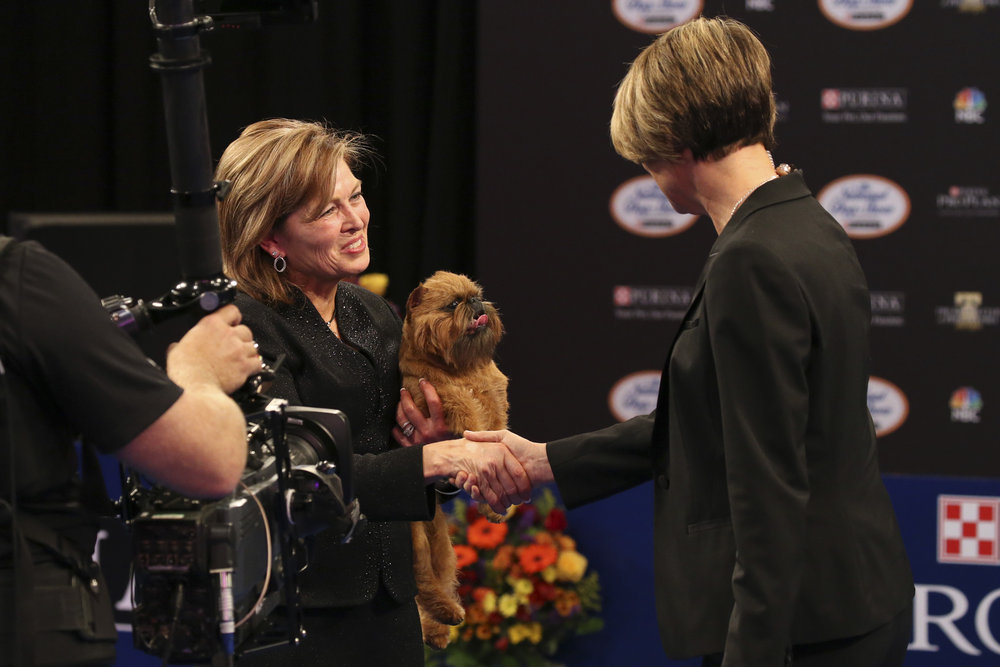 Susan DePew, handler, Brussels Griffon named Newton Best in Show Winner
As TV tradition goes on Thanksgiving Day, the 16th anniversary edition of the beloved holiday special "The National Dog Show Presented by Purina®" aired just after Macy's Thanksgiving Day Parade.
Newton the Brussels griffon from the Toy Group took home Best In Show, beating out: the whippet from the hound group, the old English sheepdog in the herding group, the Portuguese water dog in the working group, the American Staffordshire terrier in the terrier group, the English springer spaniel in the sporting group and the French bulldog in the non-sporting group.
Expert analysis was offered by David Frei, an American Kennel Club-licensed judge and, along with John O'Hurley, co-host of USA Network's "Beverly Hills Dog Show Presented by Purina." NBC's Mary Carillo reported from the benching area and inside the show ring, while Tara Lipinski and Johnny Weir offered a behind-the-scenes look at the show as reporters and digital contributors.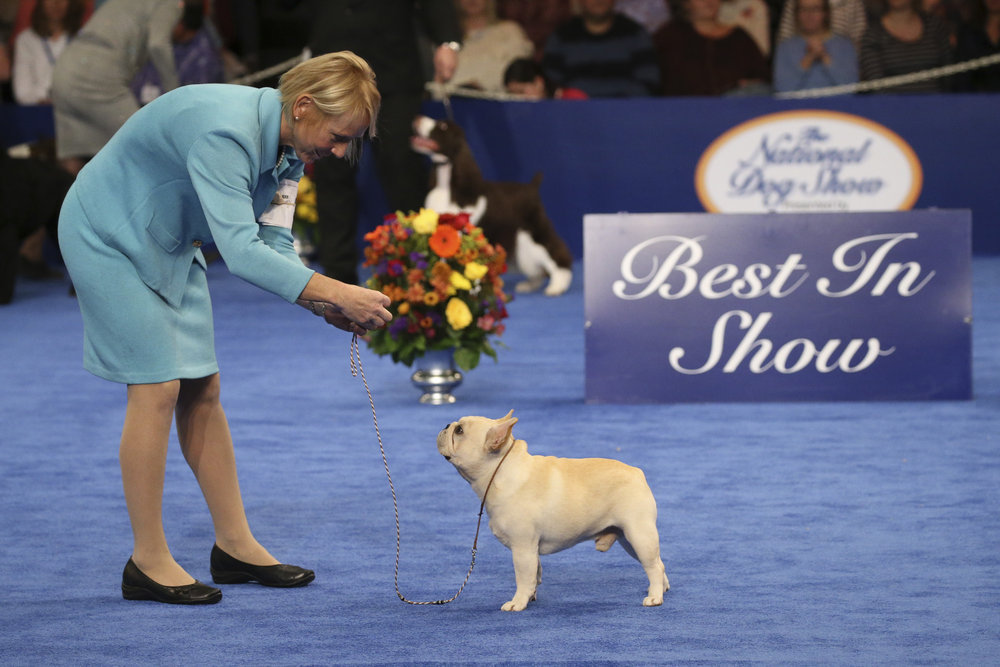 Last year, 4-year-old Greyhound Gia was named Best in Show from among the seven group winners. She won over the crowd with her impressively slim and athletic build, beautiful grey coat and outstanding showmanship.