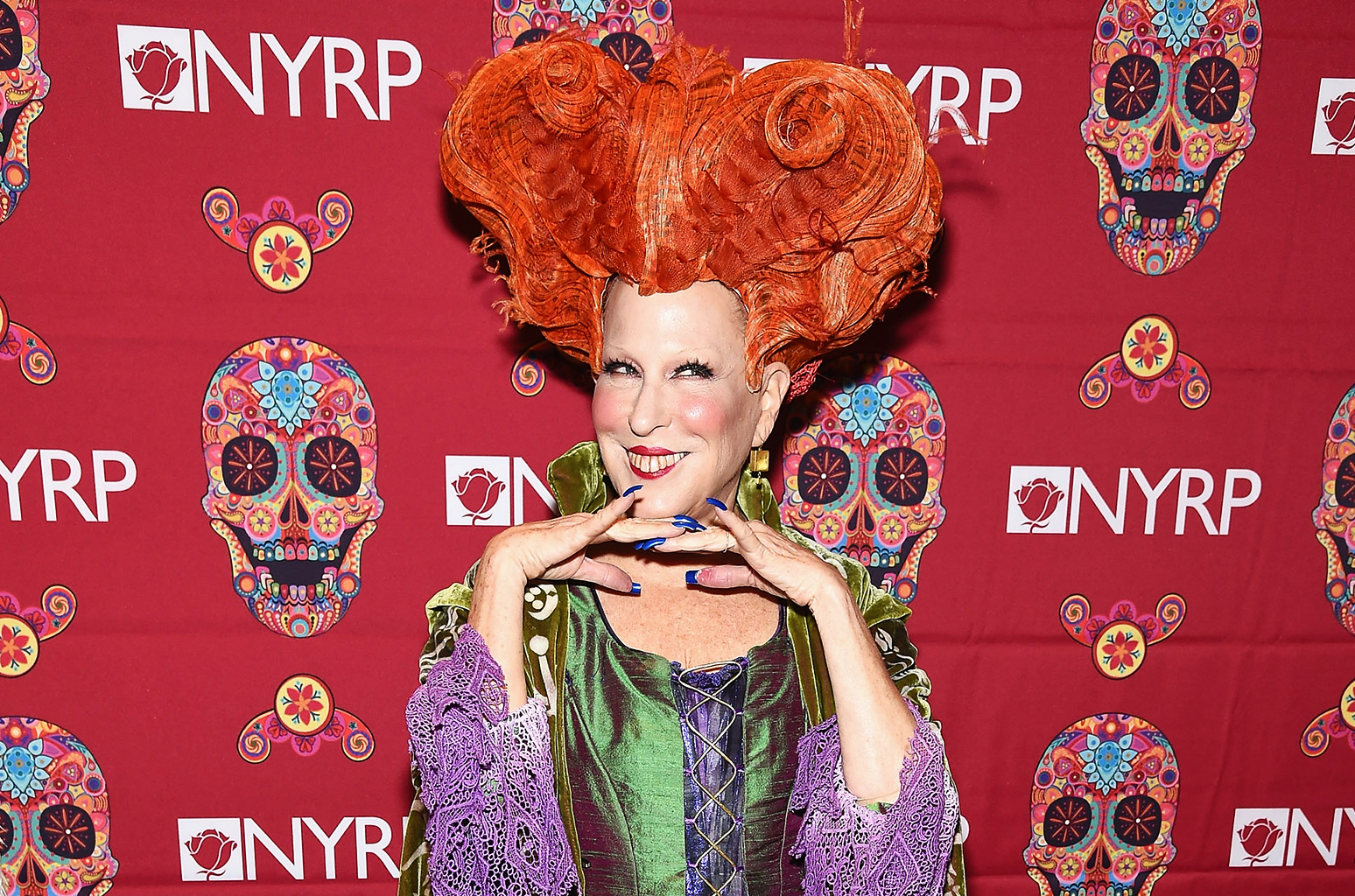 New York Restoration Project (NYRP), founded by award-winning singer, entertainer, actress and green activist Bette Midler, will celebrate over two decades of beautifying New York's urban environment with its annual Halloween party, Hulaween.
On Monday, October 30th, one of New York City's most iconic cathedrals – Cathedral of St. John the Divine – will be transformed into a Garden of Earthly Delights, brought to life by mastermind Douglas Little, the visual storyteller behind Bergdorf Goodman's most spectacular windows.
Dita Von Teese will perform one of her signature burlesque pieces during the cocktail hour.Comedienne Judy Gold is the host for the evening, which will feature special entertainment by Jon Bon Jovi & Friends. Fashion Phenom Michael Kors will once again judge the always popular costume contest, and DJ Runna will provide music throughout the night.
This year's honorees are Eric Schmidt, Executive Chairman – Alphabet, Inc. and David Evans Shaw, Managing Partner, Black Point Group, both of whom exhibit exemplary environmental stewardship and the ability to affect innovative change.
Tickets and more info can be found by calling Buckley Hall Events, 914-579-1000
ABOUT NEW YORK RESTORATION PROJECT
New York Restoration Project (NYRP) is a non-profit organization driven by the conviction that all New Yorkers deserve beautiful, high-quality public space within ready walking distance of their homes. Since its founding in 1995 by Bette Midler, NYRP has planted trees, renovated gardens, restored parks, and transformed open space for communities throughout New York City's five boroughs. As New York's only citywide conservancy, NYRP brings private resources to spaces that lack adequate municipal support, fortifying the City's aging infrastructure and creating a healthier environment for those who live in the most densely populated and least green neighborhoods. To learn more, please visit http://www.nyrp.org .