Japanese Ice Cream Brand My/Mo Mochi Ice Cream is changing the way we get ice cream at the supermarket.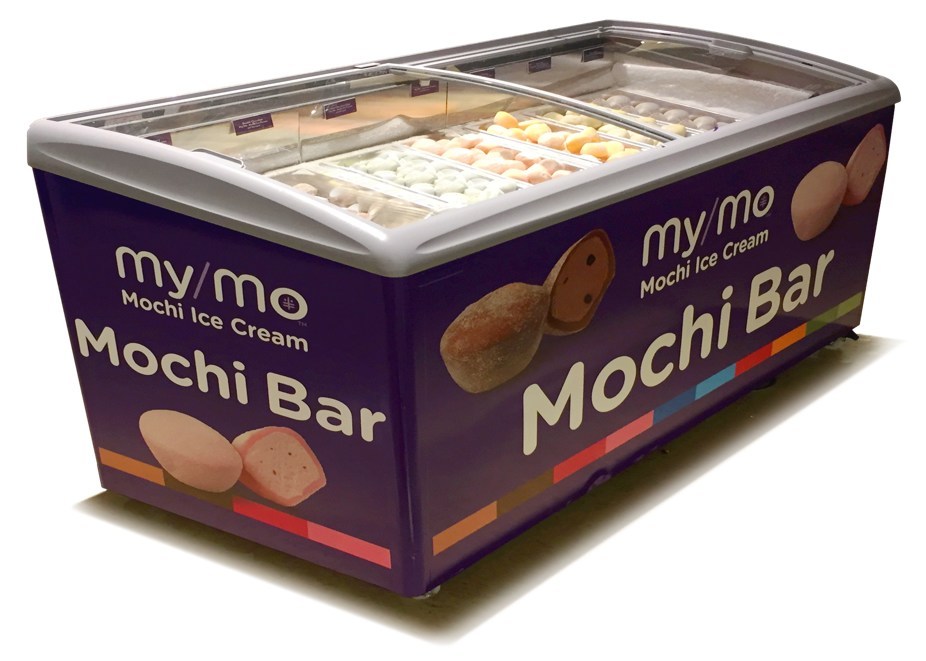 My/Mo Mochi Ice Cream, a line of poppable and delicious frozen snacks, revolutionizes the snacking category with an unprecedented step beyond the freezer aisle and into the bakery and prepared meals sections of supermarkets throughout the country.
It will be available available in its signature self-serve My/Mo Mochi Ice Cream Bars in select Wegmans, Safeway, Kroger, Harris Teeter, King Soopers, Pavilions, Vons and other fine stores.
Rapidly adopted by consumers, My/Mo Mochi Ice Cream is made for the grab-and-go lifestyle. Handheld and portable, My/Mo has brought mochi ice cream to the masses and provides consumers bite-sized snacks to enjoy at any time. My/Mo Mochi Ice Cream's colorful and vibrant look and style appeals to the need for creating experiences and sharing "Instagrammable" moments.
"As we continue to fill the needs of hungry consumers, making mochi ice cream accessible throughout the shopping experience was a natural progression for us," shares Craig Berger, CEO of My/Mo Mochi Ice Cream.
Made with a scoop of premium ice cream wrapped in pillowy, sweet rice dough, My/Mo Mochi Ice Cream offers a fun, portable, hand-held eating experience. Each bite-sized snack contains 110 calories and it is available in a variety of flavors including Sweet Mango, Mint Chocolate Chip, Cookies & Cream, Double Chocolate, Green Tea, Salted Caramel, Island Coffee, Vanilla Bean, and Ripe Strawberry.
To access the full store locator, please visit http://www.mymomochi.com/find-a-store/.