For taco fans around the world, now is the most wonderful time of the year. This year Taco Bell is taking National Taco Day on October 4th complete with its very own animated holiday special, an exclusive feast at the Taco Bell Test Kitchen and a National Taco Day Gift Set that anyone can give or receive.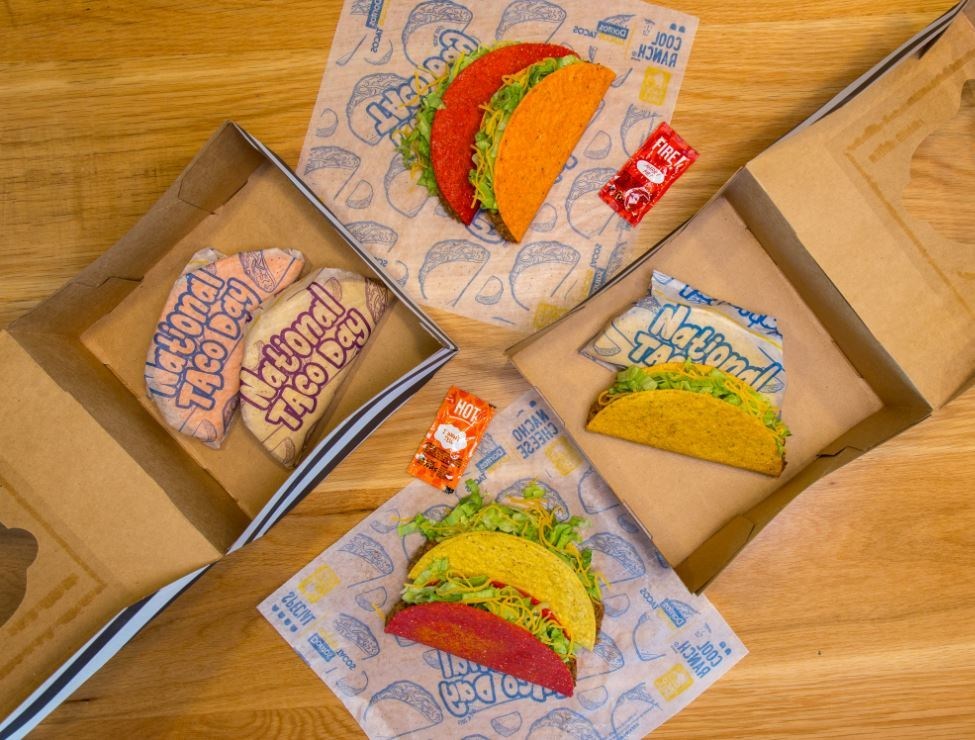 "With calendars now awash in every manner of 'hashtag holiday,' we know that National Taco Day stands apart, and we want to help our fans embrace the true holiday spirit with an array of new traditions," said Marisa Thalberg, Chief Marketing Officer at Taco Bell Corp. "At this time I want to personally wish our fans a hearty 'Seasoned Beefings,' and a very happy National Taco Day to all."
For the taco lover who has everything, there is really only one gift sure to be on everyone's list for National Taco Day. Taco Bell will be offering a National Taco Day Gift Set in participating restaurants on October 4th only, equipped with customers' four classic Taco Bell tacos for five dollars: Nacho Cheese, Cool Ranch, and Fiery Doritos Locos Tacos and, of course, the iconic Crunchy Taco, all "gift wrapped" in a limited edition wrapper and specially boxed.
Taco Bell will rung in taco season with the premiere of "Glen and The Magic Taco" on September 25th as the countdown to National Taco Day continues. The loveable animated digital short features beloved characters, including Chef Glen, inspired by Taco Bell's founder Glen Bell, and will tell the story of National Taco Day's origin according to Taco Bell.
A holiday isn't complete without a gathering with friends and family, which is why on National Taco Day Taco Bell will host fans for an exclusive dinner at the home of taco innovation – Taco Bell's Test Kitchen. Fans will have the chance to score a seat via OpenTable for a dinner on October 4th in the top-secret test kitchen where revolutionary food creations like the Doritos Locos Tacos and Quesalupa were dreamed up. The dining experience will celebrate the iconic taco with a 5-course menu created and plated by Taco Bell's top chefs and innovators.