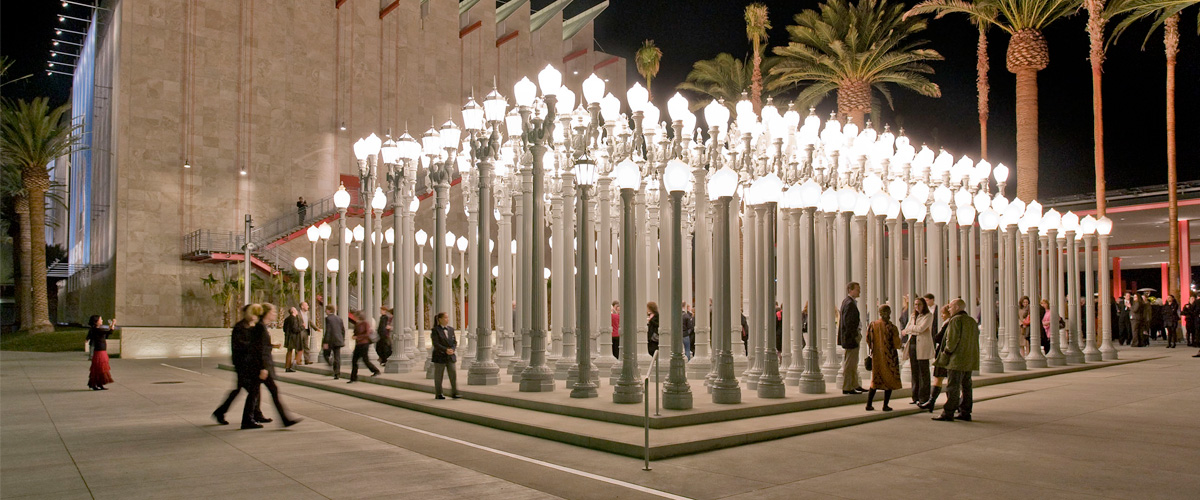 The Los Angeles County Museum of Art (LACMA) announced today that philanthropist and entertainment executive David Geffen has pledged $150 million toward the museum's new galleries.
The largest single cash gift from an individual in the museum's history, Geffen's philanthropic support also makes him the largest individual donor to the Building LACMA campaign. The new Peter Zumthor-designed building will be called the David Geffen Galleries in honor of his extraordinary gift.
With this pledge, the total amount committed to the Building LACMA campaign is $450 million, which includes a major contribution from the Los Angeles County Board of Supervisors and significant pledges from LACMA board co-chair Elaine Wynn, patron A. Jerrold Perenchio, and trustee Eric Smidt and his wife Susan, in addition to other substantial commitments from members of the board of trustees.
The David Geffen Galleries, which will repl ace four of the museum's seven current buildings, is intended to enable LACMA's va st encyclopedic collection to be shown and experienced in innovative ways. The proj ect is scheduled to begin construction in 2019, with the new building slated to open in 2023
David Geffen said, "I am excited to see the positive effects this new building will have on Los Angeles's art and architectural comm unities. This innovati ve addition to the LACMA campus will ensure ongoing and expanded access to their permanent collection. LACMA will be able to touch millions of lives and create an even healthier and more vibrant community for everyone." He continued,
"At a time when federal funding for the arts is threatened, it's important that we foster public-private partnerships, like this one, to support arts and cultural institutio ns. We must ensure that the public, everyone, has access to these venerable institutions. I am proud to partner with the County and other members of the community in helping LACMA move this remarkable project from vision to rea lity. Together, we can and must make sure every person has access to the arts."
"This historic commitment propels LACMA' s two-decade expansion and rebuilding project forward," said Michael Govan, LACMA CEO and Wallis Annenberg Director. "David Geffen is one of Los Angeles's, and our nation's, most generous philanthropists. This gift, for which we are incredibly grat eful, ensures that our new building becomes a reality. Pledges of this magnitude are incredibly rare, and David's commitment demonstrates his belief in the power of art museums to reach a broad and diverse public and create significant civic benefit. "