The Tournament of Roses is celebrating the 100th Rose Queen this year!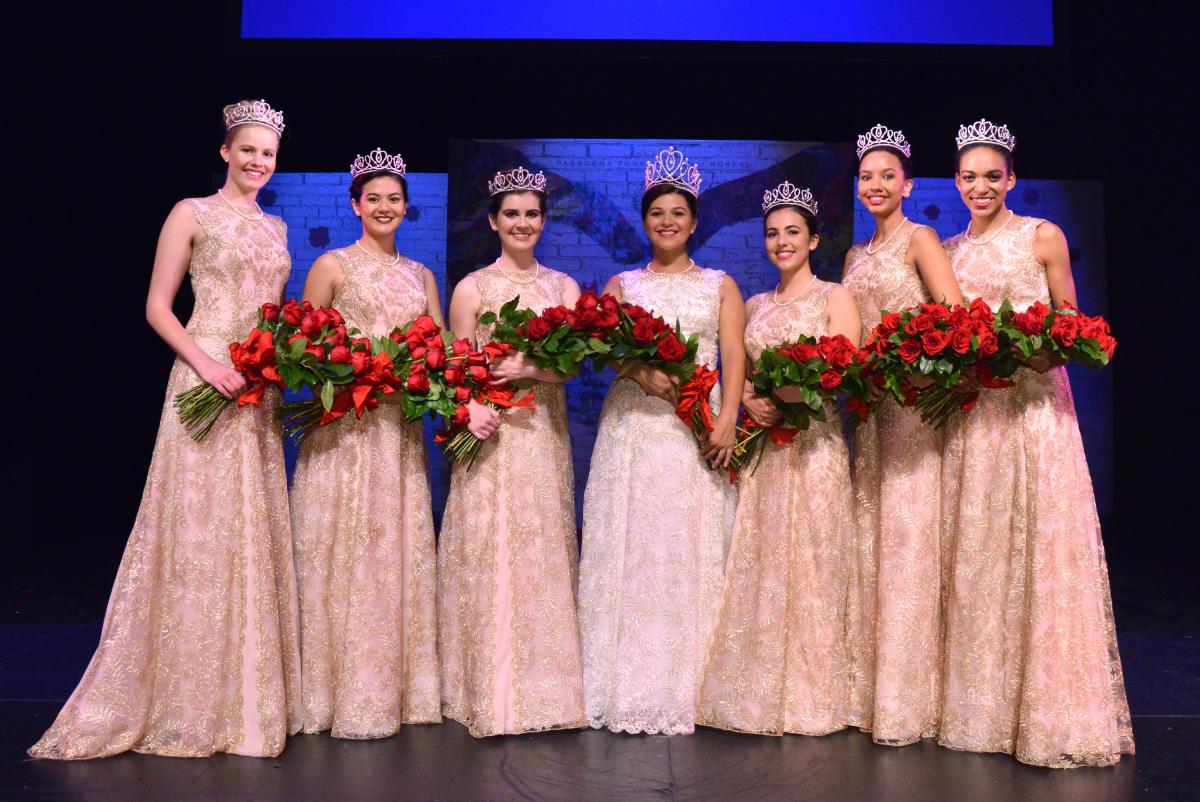 On Thursday, the Tournament of Roses named Isabella Marie Marez as the 100th Rose Queen at the Announcement and Coronation ceremony presented by Citizens Business Bank. The event took place at the Pasadena Playhouse and was hosted by radio personality Ellen K of KOST 103.5FM. The announcement follows a month-long selection process with nearly 1000 people participating in interviews.
2018 Rose Queen Isabella and the Royal Court will attend numerous community and media functions, serving as ambassadors of the Tournament of Roses and the Pasadena community at large. The grand finale will be their appearance on the Royal Court float in the 129th Rose Parade® presented by Honda and attending the College Football Semifinal at the Rose Bowl Game® presented by Northwestern Mutual, both on Monday, January 1, 2018.
The Rose Queen and Royal Court were selected based upon a combination of qualities, including public speaking ability, poise, academic achievement, youth leadership, community and school involvement.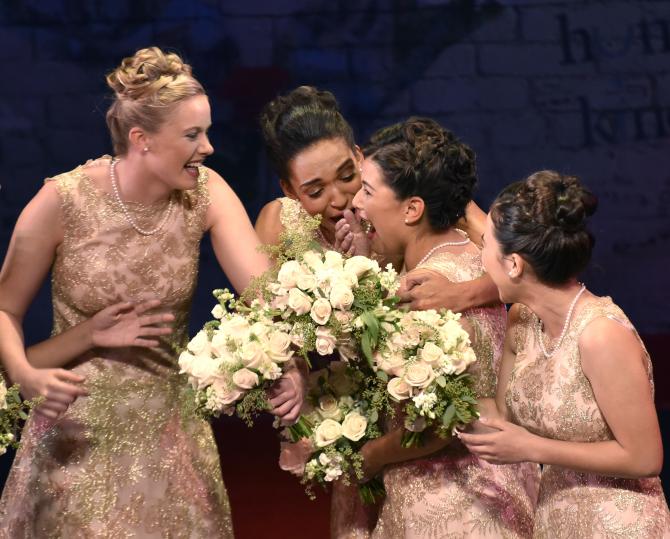 "Queen Isabella's life changed the moment I announced her name. She has now become part of the tradition and legacy of the 99 Rose Queens before her," said Tournament of Roses President Lance Tibbet after the Coronation. "Not only will Queen Isabella and the Royal Court be wonderful ambassadors, these young women will be making a positive impact by contributing kindness to others within our community. They have committed to make a difference by supporting Elizabeth House, a non-profit that provides shelter, hope and support to homeless, pregnant women and their children. We all have the ability, power and responsibility to help one another. I encourage us all to practice kindness and make a difference."
During the coronation ceremony, Tibbet presented Rose Queen Isabella with a Mikimoto crown featuring more than 600 cultured pearls and six carats of diamonds. Prior to the public event, all members of the Royal Court received a pearl necklace from Mikimoto.
Queen Isabella is a senior at La Salle High School and lives in Altadena. She is a leadership service commissioner at LSHS and a Youth Ministry leader. Isabella is a member of Support Our Troops Club, Key Club, Unbreakable Club, Hispanic National Honors Society and National Arts Society. She also serves as a Junior Ambassador for Children's Hospital Los Angeles. She participates in varsity softball, varsity golf and a travel/club softball team.Isabella enjoyspainting, singing, golfing and hiking. She plans on studying social justice and human anatomy and would like to attend Seattle University, Manhattan College, Regis University, Villanova University, Drexel University, Notre Dame University, University of Pennsylvania or Sarah Lawrence College.Isabella is the daughter of Jesse Marez and Christine Marez; she has four siblings, Alexandra, Jennifer, Justin and William.
Coronation and Royal Court Sponsors
Presenting Sponsor of Coronation – Citizens Business Bank.
Flowers provided by Jacob Maarse.
Royal Court wardrobe provided by Macy's.
Rose Queen crown and Royal Court tiaras provided by Mikimoto.
Royal Court gowns provided by Tadashi Shoji.
Royal Court hairstyling provided by The Spa Santé.