Would you buy a haunted house? (I know I would!) According to a survey by Realtor.com, 33% out of 1,000 people said they would too.
Just in time for Halloween, TopTenRealEstateDeals.com has this year's "Top 10 Haunted Homes For Sale."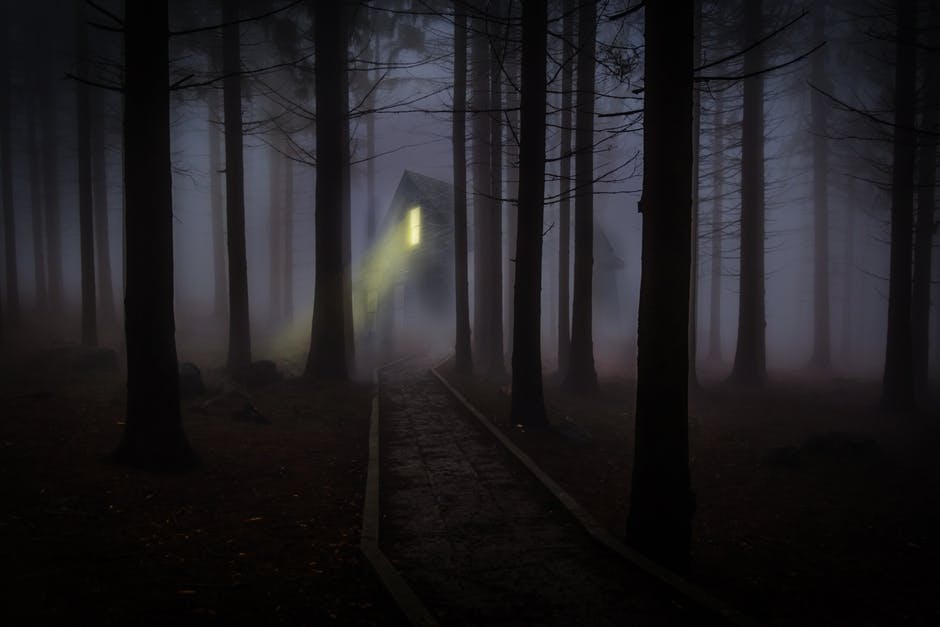 Here are our six favorite spooky properties! Step through these front doors… if you dare:
Black Dahlia Murder House
Tales of terror and tragedy rarely last as long as one of the most notorious Hollywood mysteries of the last century: The Black Dahlia Murders. Rumors still abound about the house's previous owner, Los Angeles Doctor George Hodel, and his involvement in the brutal killing, mutilation and dismemberment of Elizabeth Short. Elizabeth was sliced in half at her waist and all the blood drained from her body. It looked like the work of a skilled surgeon. Even with its dark history, this house is again on the market at $4.7 million and has been the backdrop for multiple Hollywood movies, TV shows such as "Ghost Hunters" and "Paranormal America" and even an American Express commercial. While a $2 million renovation has brought the house current and back to its original splendor one can still feel that they should be running for their life through the house being chased by Dr. Hodel.
Houston, Texas' Spooky Mannequin Mansion
Built in 2000 in a swanky community just outside of Houston. Not an inch of wall, floor or table space can be seen that isn't covered in mannequins, animal skins, picture frames, taxidermy or bizarre doodads. Mannequins are sitting at the bar, hanging feet first from the ceiling and crawling under the bed with their legs sticking out. Needless to say, if you're living alone: you will have company 24/7.
For sale at $1,275,000.
The Mortician's House
When the last owner was in the process of turning his historic 1911 house into a Dead and Breakfast, he and his wife had first-hand experience with its resident gang of ghosties. Brad Warner and his wife had bought the house in foreclosure in 2010 and were in the process of beginning a major restoration when they first became acquainted with the existing spirits. Well located off of scenic I-5 across from the Sacramento River and a stone's throw from Mt. Shasta and its much publicized Bigfoot population. Warner and his wife divorced and the house is now back on the market for $100,000 – a far cry from its original listing price of $900,000 a few years ago.
Nevada's Clown Motel
Located in Tonopah, Nevada, this has been namedd "the scariest motel in America" by Roadtrippers travel guide. A brother and sister built a motel in the 1980s next to the Tonopah graveyard so they could be close to their dead father. The owner at age 79 is interested in selling the motel with the caveat that the clowns stay; he hopes to get about $900,000.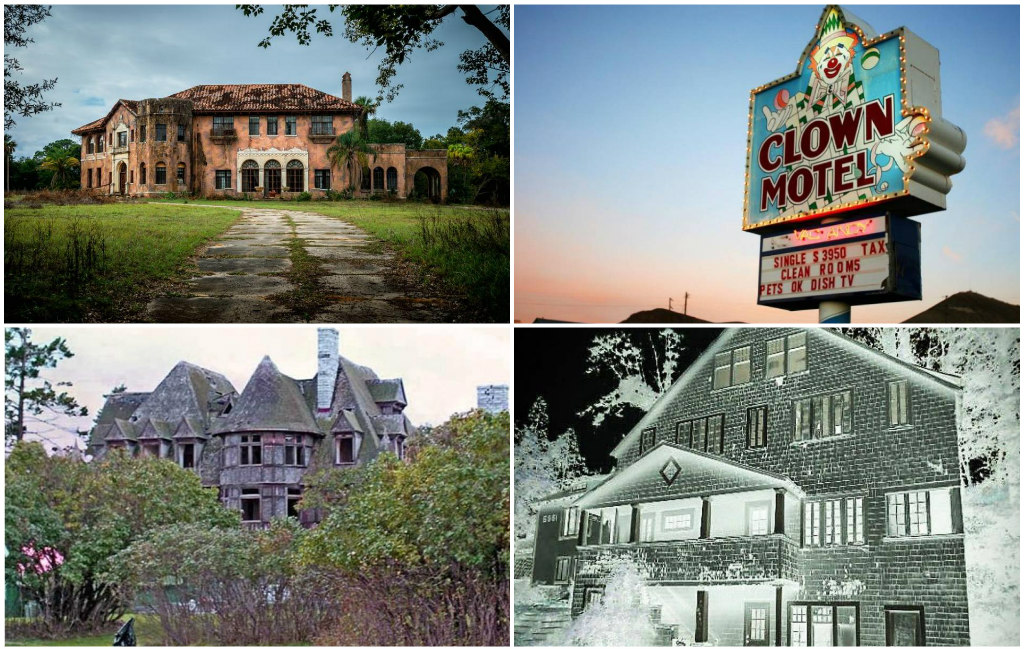 Thousand Islands Haunted Mansion
Seventy years ago, Carleton Manor in St. Vincent, New York was abandoned. When it was constructed in 1895 for the president of Remington Arms and Typewriter Company, William O. Wyckoff, Carleton Manor was one of the grandest structures in all of New York. The solid stone outer structure sits on an island, is comprised of 6.9 acres and is surrounded by almost a thousand feet of waterfront. For a mere $495,000, the buyer willing to make this piece of history into a grand restoration project, can turn this house from a nightmare into a dream home. Then the spirits could come down from the ceiling and the chimneys for more cushy digs and have fun throwing the good china around after midnight.
Howey Mansion
Not for sale and currently privately owned… the Howey Mansion was completed in 1927 for its owner, citrus magnate William Howey who founded the small town of Howey-in-the-Hills just north of Orlando, Florida. He was also the town mayor from 1925 to 1936 and twice ran unsuccessfully for Florida governor. Measuring in at 8,832 square feet, the mansion has eight bedrooms, eight bathrooms, and is sited on 3.63 acres.
For more Real Estate News visit: https://www.toptenrealestatedeals.com