Champagne Salon was founded by Eugène Aimé Salon in the early 20th century. Salon was convinced that the Chardonnay grapes from Le Mesnil-sur-Oger in the Côte des Blancs subregion of Champagne could produce wine with favorable levels of finesse and elegance without the need to add Pinot noir or Pinot Meunier.
He began producing a Chardonnay-only cuvée in the early 20s and the first commercial vintage of Champagne Salon was launched in 1921. Eugène Aimé Salon passed in 1943, leaving his company to his sister. It was eventually sold to Laurent-Perrier in 1989. By 2006, the house had only released 37 vintages under the Salon label. That is one of the reasons why Salon Champagne is rare and pricy. Since then, Salon is part of the combined Salon-Delamotte house.
Its grapes are harvested from various growers in the commune Le Mesnil-sur-Oger. Le Mesnil-sur-Oger is a Grand cru-rated vineyard area, which is the highest of three levels. Of the vineyards that produce their Champagne, Salon's own Jardin de Salon comprises only 1 hectare (2.5 acres) of planted grapes. The majority of the grapes for Champagne Salon come from the 20 contract growers with vineyards in the Le Mesnil-sur-Oger. These vines average around 25 years of age, with some being as old as 40.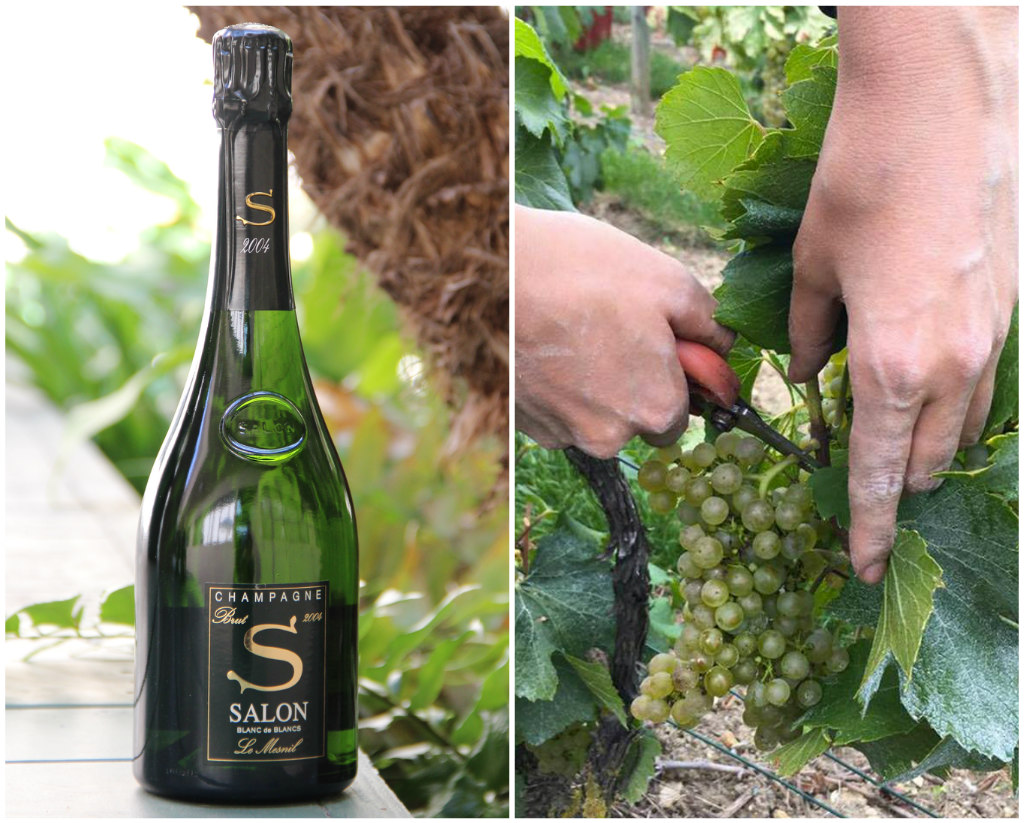 Champagne Salon is only released under exceptional years, at the rate of approximately four vintages per decade. Undeclared vintages are used for Delamotte or simply sold off to others. Their wines are fermented in stainless steel and allowed to age in the bottle for around ten years before release. Salon vintages are typically first released after 10+ years. Like many Champagne producers, Salon will not release an entire vintage at the same time, but will hold back a certain amount to spend more time aging on the lees.
I recently had the pleasure of tasting, Salon Blanc de Blancs Brut 2004, which laced a great complexity, with a perfect clarity and purity and an intense minerality making an immediate impact on the nose with brioche, chalky minerals, and striking citrus fruits. The palate has a mineral thread, opening to grapefruit and white peach. The touch of acidity gives Salon a unique exquisite flavor.
The perfect gift for Champagne aficionados. You can have it to drink for now or for 10+ years.