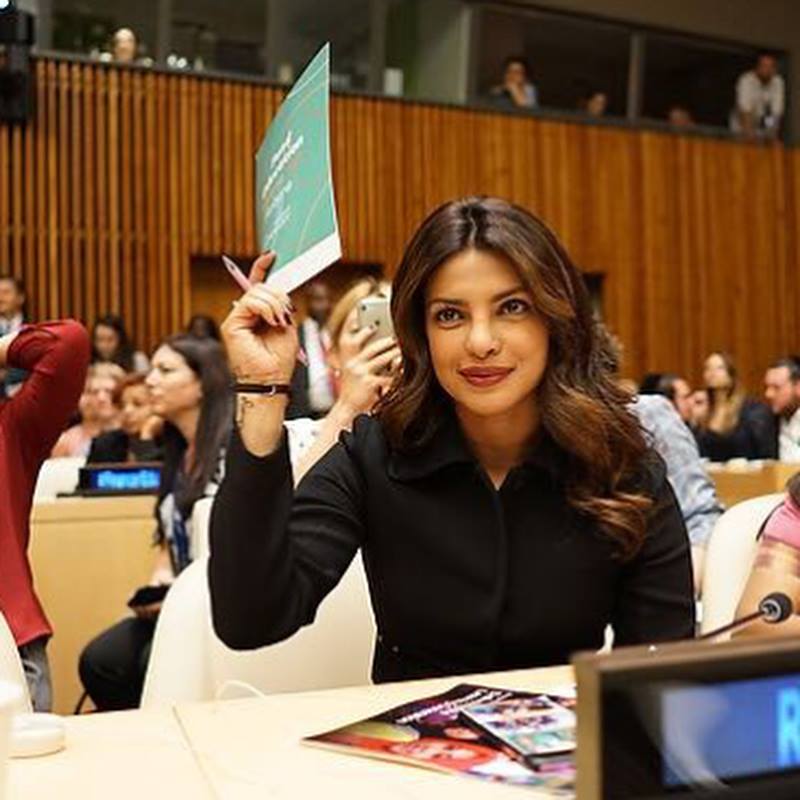 Variety has unveiled the honorees for their upcoming Power of Women luncheon at the Beverly Wilshire Four Seasons on October 13, 2017. The event, in partnership with Lifetime Television, gathers an intimate group of Hollywood's most philanthropic women who have been selected as Variety's honorees. Through their humanitarian efforts, these women have made a significant difference in their chosen causes.
Variety's Power of Women event is tied to its annual Women's Impact Report, which profiles the most impactful women working in the entertainment industry this year. The exclusive luncheon will host five hundred invite-only guests comprised of Hollywood insiders, who will come to celebrate, support and pay tribute to the philanthropic efforts of these incredible and inspirational women.
This year's honorees are star of ABC's Quantico, Priyanka Chopra (UNICEF), Grammy award winning recording artist and upcoming coach of NBC's The Voice, Kelly Clarkson (XQ Super School), director of Warner Brothers' Wonder Woman and the upcoming Wonder Woman sequel Patty Jenkins (Anti-Recidivism Coalition), co-star of Paramount's mother! and Fox's upcoming film Murder on the Orient Express, Michelle Pfeiffer (Environmental Working Group) and Academy Award winner and star of the upcoming Fox Searchlight film The Shape of Water, Octavia Spencer (City Year).
Each of the five honorees will be featured on the front cover of Variety's Power of Women issue on Oct. 10th.
"We are once again honored to partner with Lifetime to present our Power of Women event," stated Michelle Sobrino-Stearns, Group Publisher and Chief Revenue Officer of Variety. "At the heart of this event is a desire to promote the importance of philanthropy within the entertainment community. This year's honorees are passionate and inspiring women working to help shine a light on causes important to them. We hope it inspires others to do the same."
Additionally, following their 2017 Super Bowl campaign, "Daughter," Audi will debut a Variety produced video entitled "EQUAL". The video showcases Power of Women honorees and select honorees from the Women's Impact List talking about the importance of gender equality in the entertainment workplace.
This year's Moroccanoil Inspiration To Action award will be given to Moroccanoil INSPIRED BY WOMEN™ ambassador, Chrissy Beckles, who is Founder and President of The Sato Project. The Sato Project is dedicated to rescuing abused and abandoned dogs from Puerto Rico.
The Variety 2017 EmPOWerment Award will be given to Chairman and CEO of Salesforce, Marc Benioff. Under Benioff's leadership, Salesforce has worked to address unexplained differences in pay between gender, as well as race and ethnicity in the U.S., among its employees within the company.
Variety's 2017 Power of Women event is presented by Lifetime Television. Premiere sponsors include Audi, Dermstore, who will be showcasing their glow.com dermatologist-approved regimens with one-on-one consultations, Moroccanoil, and The Venetian Las Vegas who will be showcasing The Dorsey, their signature cocktail bar.