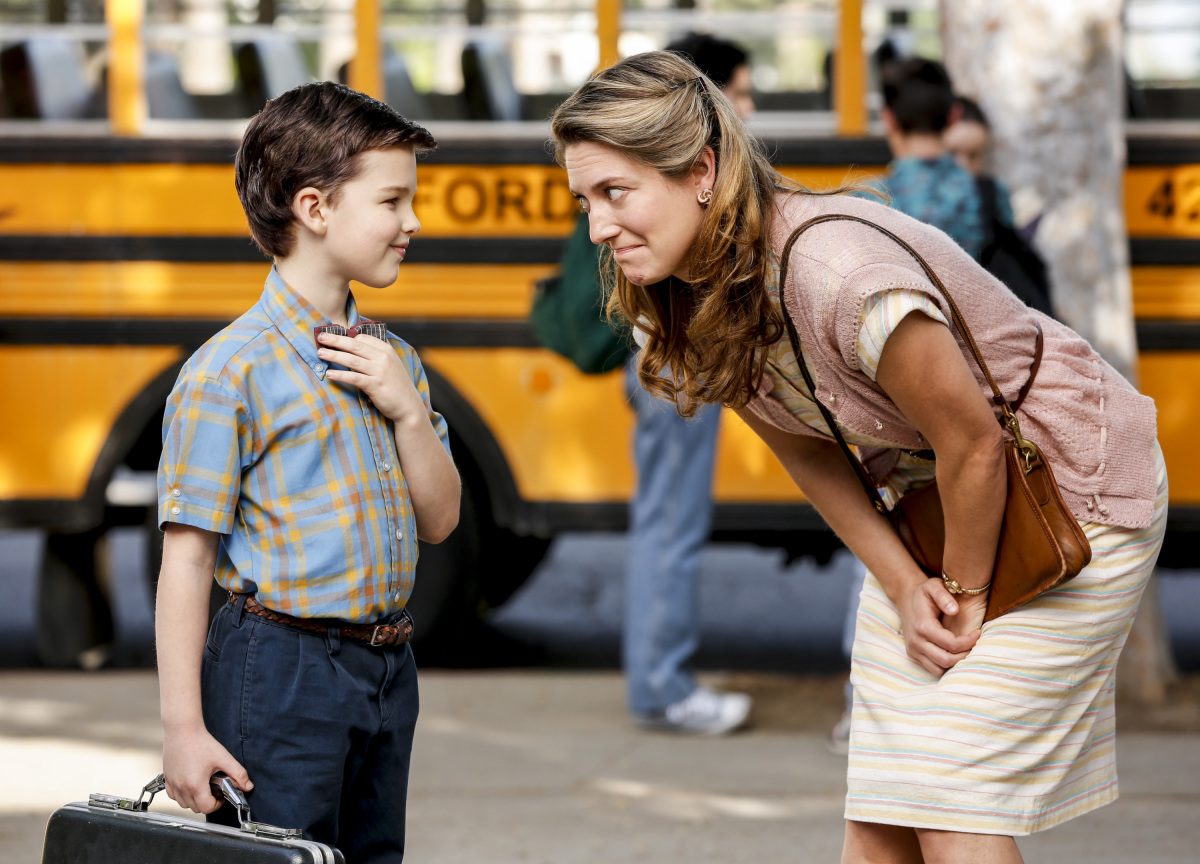 The end of September through to mid October always marks fall TV premiere season for existing series and new shows on primetime TV. Take a look at these new series coming to CBS….
YOUNG SHELDON (CBS)
From Chuck Lorre, Steven Molaro and Jim Parsons, this new comedy follows the life of a young Sheldon Cooper as he navigates childhood in a football-loving, churchgoing, small town Texas family. Monday launch behind the season premiere of THE BIG BANG THEORY on Sept. 25 (8:30-9:00 PM, ET/PT). On Nov. 2, YOUNG SHELDON will move to its regular time period, Thursdays (8:30-9:00 PM, ET/PT).
SEAL TEAM (CBS)
Follow the lives of the most elite unit of Navy SEALs as they train, plan and execute the most dangerous missions our country can ask of them. David Boreanaz stars in SEAL Team. Series premiere of SEAL TEAM, Wednesday, Sept. 27 (9:00-10:00 PM, ET/PT).
WISDOM OF THE CROWD (CBS)
Jeffrey Tanner is a tech genius. When his daughter's murder goes unsolved, he creates a new social network to solve crimes. But can it solve his own daughters? Jeremy Piven stars. Series premiere of the new drama WISDOM OF THE CROWD, Sunday, Oct. 1 (8:30-9:30 PM, ET/PT).
ME, MYSELF AND I (CBS)
The life of a genius inventor is examined in his childhood, today and in the future. Bobby Moynihan, John Laroquette and Jack Dylan Grazer tell the story of Alex Riley. Premieres Monday, Oct. 2 (9:30-10:00 PM, ET/PT).
9JKL (CBS)
9JKL stars Mark Feuerstein in a family comedy inspired by his real life. Josh Roberts is a new divorcé and actor between projects who moves home to New York to regroup, living in an apartment sandwiched between his doting, meddlesome parents on one side and his brother, sister-in-law and their new baby on the other. Premieres Oct. 2, 2017 – Mondays (8:30-9:00 PM, ET/PT).