The Art of Shaving launches Bourbon Inspired Collection in Celebration of 'Kingsman: The Golden Circle.'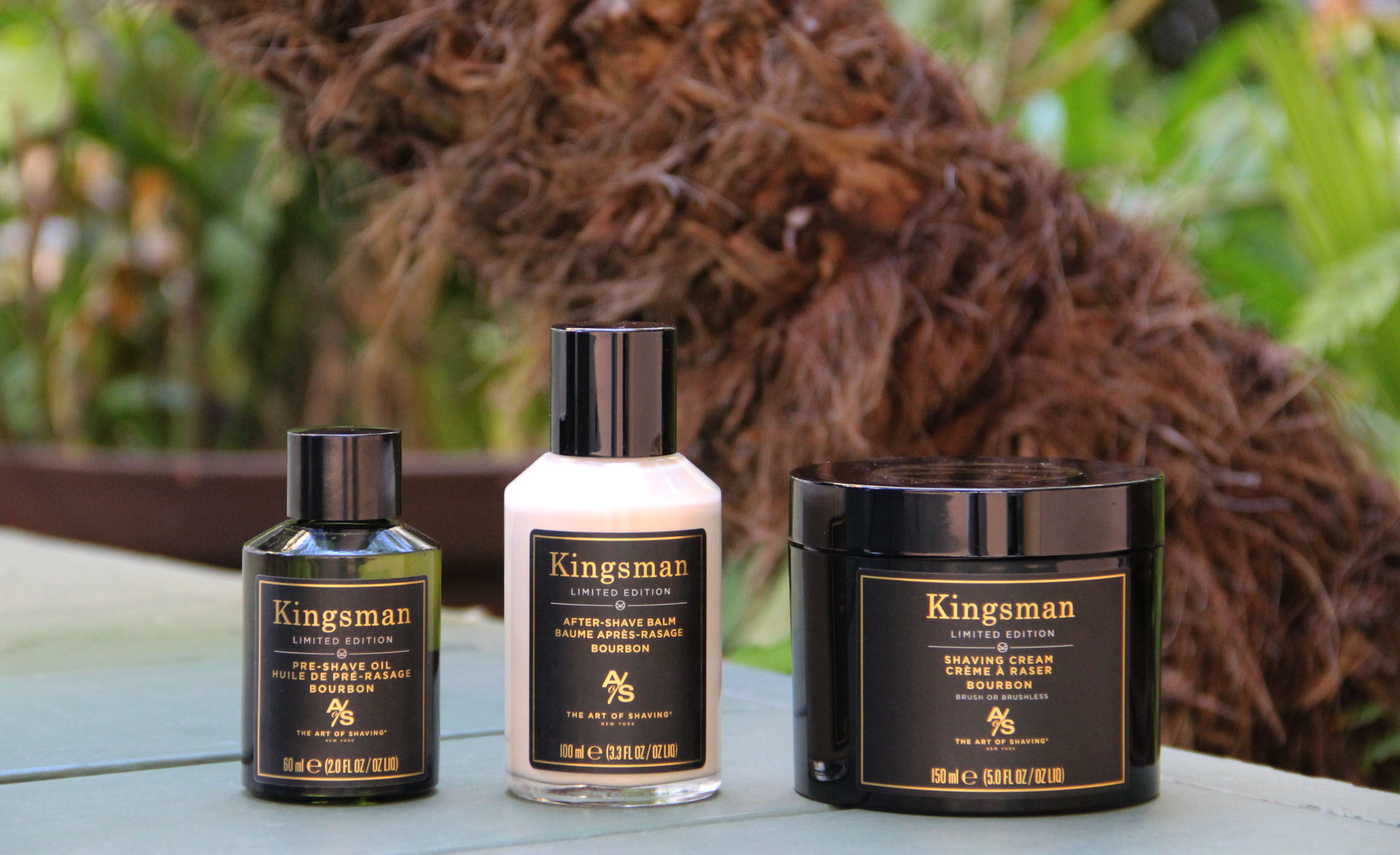 Right on time for the Films' highly anticipated film from director Matthew Vaughn, "Kingsman: The Golden Circle," which releases on September 22, 2017. The Art of Shaving collaborated with 20th Century Fox and MARV in partnership with the movie, the brand is launching a limited-edition Kingsman: The Golden Circle Bourbon Shave Collection that features Bourbon Amber scented shaving products and Kingsman branded shaving hardware. The Art of Shaving is also introducing a Kingsman Experience in its many Barber Spas, which includes an express facial, a Royal Shave, and a scalp treatment.
Drawing from the key role of Bourbon within the film's narrative, the Kingsman: The Golden Circle Bourbon Shave Collection features a Bourbon Amber aroma that blends a rich, woody base with a warm, vanilla heart. The collection is well suited for the modern gentleman looking to elevate his grooming routine to a grooming ritual with a range of products:
The Pre-Shave Oil is formulated with a blend of botanical ingredients and essential oils that is suitable for all beard types.
The Shaving Cream is formulated with essential oils and extracts from natural origins that hydrates your hair for shaving and leaves your skin feeling smooth.
The After-Shave Balm is a blend of moisturizers and essential oils that help deliver hydrated skin.
The Kingsman Collection items is available in The Art of Shaving retail locations in the US, Russia, and the Middle East and online at theartofshaving.com starting in mid-August.
"KINGSMAN: THE GOLDEN CIRCLE" IN THEATERS SEPTEMBER 22.
Read our review of the film.