MakeupDrop + is the perfect addition for true makeup addicts.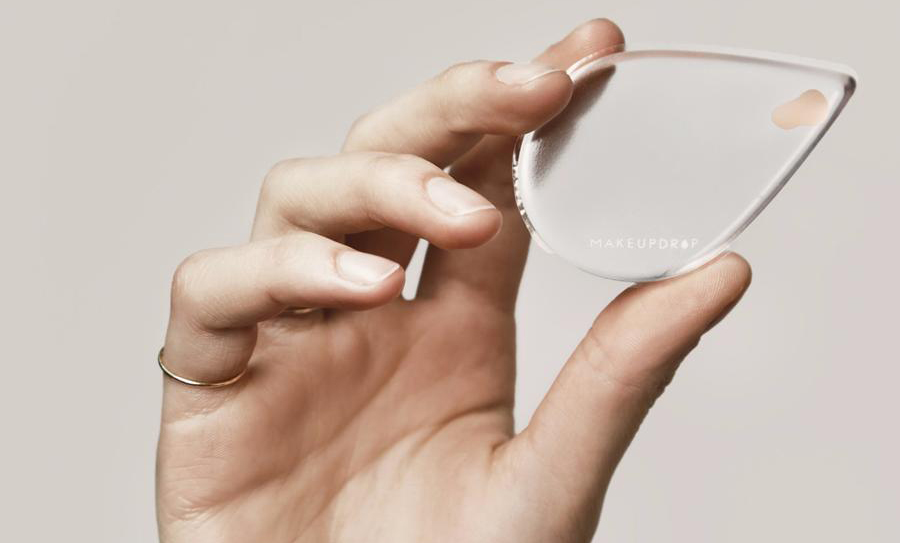 "MakeupDrop +" is the original silicone makeup applicator + their signature blending texture for better blending for advanced makeup looks.
Contour, highlight and blend like a professional makeup artist while saving product. The textured surface can be used on makeup-free skin to blot away oils and excess grime, elevating your skincare game.
Directions:
Apply a small amount of product to your Drop+. Lightly dab, draw or outline onto face and then blend gently into skin. Use the tip to draw sharper lines and to reach corners of eyes. Do not use if punctured. Cleaning: Your Drop+ is designed to live with you. Simply wash with warm water and soap.
Price: $20.00
Recoup BEAUTISCOOP™ is the most perfect tool.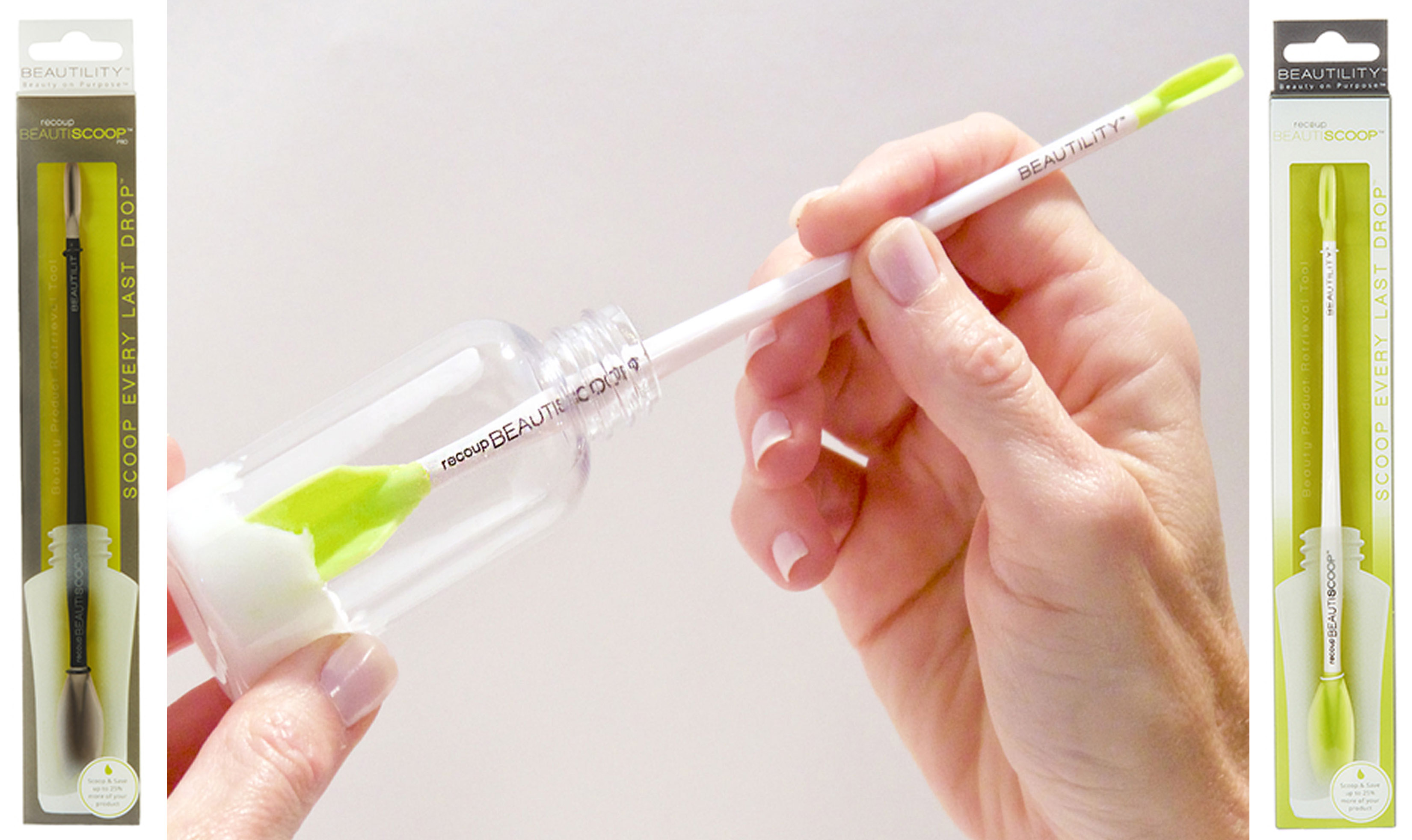 We all spend a lot of money on products and sometimes, to our dismay, we have to throw the bottle away before it is completely empty because we cannot reach the bottom. Well not any more,this innovative, fun, and problem-solving product is a must have for every woman's beauty arsenal!
The recoup BEAUTISCOOP™ fits into the narrow openings of the smallest and tallest containers to reach every drop you paid for. It's patented dual-scoop design collapses to fit in to tiny openings, clings to the inside of the container and cradles without spilling.
Price: $12.99
Jerdon Tri-Fold Two-Sided Lighted Makeup Mirror with 5x Magnification, White Finish.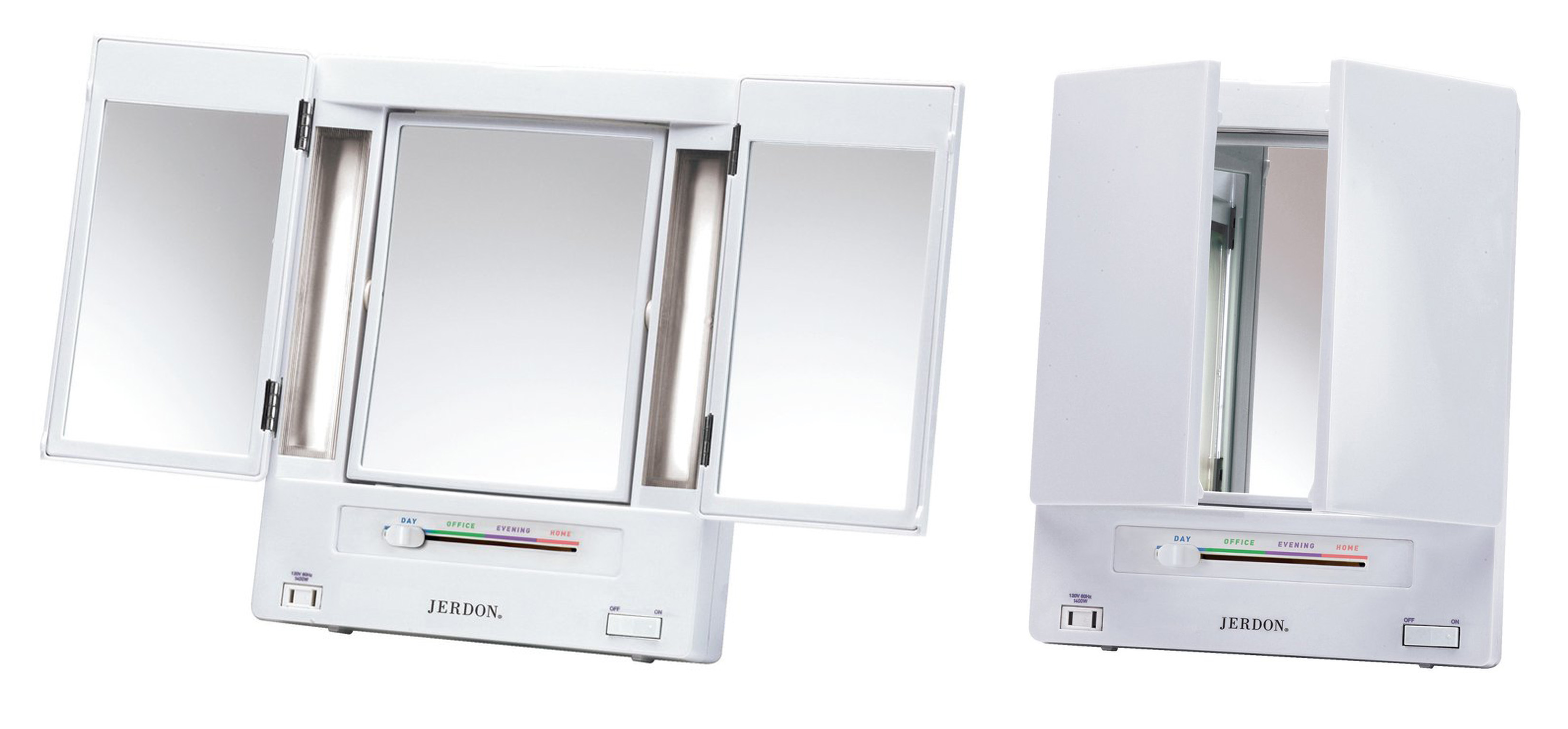 Swap out your basic vanity mirror with Jerdon's best-selling lighted, magnified mirror. The Tri-Fold Two-Sided Lighted Makeup Mirror will enhance your getting ready routine ten-fold.
Center Mirror Swivels from 5x to 1x Magnification
Cool Fluorescent Lighting
Folding Back Stand
Adjustable Side Mirrors for a Panoramic View
Built-in electrical outlet to plug in a curling iron or cell phone charger
4 adjustable light settings for daytime, evening, home and office to view yourself in the best light no matter your environment
The Lighted Makeup Mirror is a vanity-on-the-go that folds flat for easy storage. With four light settings, this mirror offers 5x magnification so you can look your best wherever you are.
Jerdon Mirrors are available in store at Bed, Bath and Beyond and online at Amazon.com, Wayfair.com, BedBathAndBeyond.com and Jet.com.