Stephen King's seminal horror novel about an ancient shapeshifter who resurfaces as a creepy clown every twenty-seven years to feast on the flesh of innocent children is back to scare a whole new generation of moviegoers in "IT," a serious scarefest starring Bill Skarsgård ("Hemlock Grove"), Jaeden Lieberher ("Midnight Special," "The Book of Henry"), Finn Wolfhard ("Stranger Things"), and Sophia Lillis ("37").
Unlike the 1990 television adaptation, which condensed King's thousand-page, generation-spanning novel into three hours told in two parts, this superior big-screen version, devilishly directed by Argentinean filmmaker Andy Muschietti ("Mama") from a script by Chase Palmer, Cary Fukunaga ("Beasts of No Nation") and Gary Dauberman ("Annabelle"), instead focuses on the first half of the book and updates the events to the nostalgic 1980s. A love letter to a bygone era, an indelible portrait of childhood friendship, and above all a no-frills frightfest certain to scare the bejesus out of moviegoers, "IT" is the creepy clown flick you didn't know you needed. From the bold and visually striking filmmaking to the equally unsettling score and sound design, not to mention a slew of memorable performances from the young ensemble cast, this long-awaited Stephen King adaptation delivers dread in spades, and is sure to scare up some box office gold.
Something is amiss in the fictional town of Derry, Maine. The year is 1989, and children are turning up missing by the dozens, beginning with little Georgie Denbrough (Jackson Robert Scott), who has a bloody encounter at a storm drain with a malevolent being named Pennywise the Clown (Bill Skarsgård). Despite its appearance, Pennywise is actually an ancient shapeshifter who resurfaces every twenty-seven years to wreak havoc on the Derry community, taking the form of its prey's biggest fears. Unfortunately, Georgie is merely the first casualty of Pennywise's latest terror spree.
Still reeling from the death of his sibling, Georgie's stuttering older brother Bill (Jaeden Lieberher), seeks solace in the Loser's Club, a wisecracking group of seven nerds who have banded together to keep local bully Henry Bowers (Nicholas Hamilton) and his bloodthirsty Bowers Gang at bay. Before long, the Loser's Club –including cussword loving Richie Tozier (Finn Wolfhard), shrimpy asthmatic Eddie Kaspbrak (Jack Dylan Grazer), studious Stanley Uris (Wyatt Oleff), tubby bookworm Ben Hascom (Jeremy Ray Taylor), shy outsider Mike Hanlon (Chosen Jacobs), and adventurer Beverly Marsh (Sophia Lillis) – come face to face with the otherworldly IT, and are forced to face their biggest fears in the process. As the Loser's Club digs deeper into Derry's history and its ties with IT, they resolve to use their strength in numbers to kill off the evil force once and for all.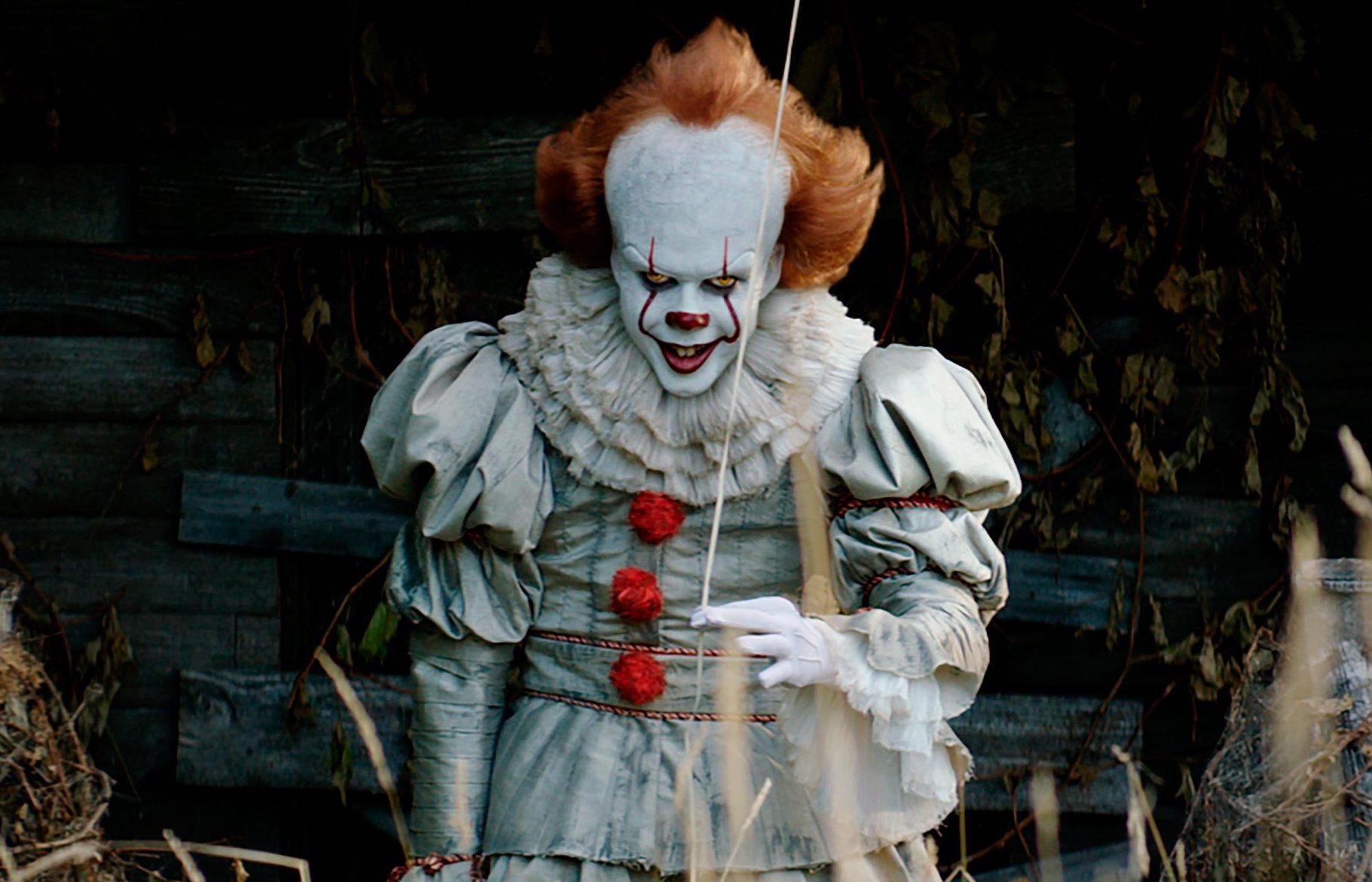 Coming off his sufficiently spooky 2013 directorial debut, the supernatural horror film "Mama," director Andy Muschietti continues his reign of filmmaking terror with yet another skin crawling shocker that will leave fright fans more than satisfied. Beyond the superb staging that maximizes the scares at nearly every turn, and the unforgettably haunting imagery of Chung-hoon Chung ("Oldboy") pervading the affair, Muschietti also proves an equally adept handler of the coming-of-age material, bringing credibility and no shortage of laughs to the Loser's Club dynamic at the story's center. And while the film runs a little long at 135 minutes, the relentless suspense of Chase Palmer, Cary Fukunaga and Gary Dauberman's script keeps audiences on edge throughout. Props are also due to the film's production and costume design, who not only help in raising the onscreen horrors but also perfectly capture the 80s milieu.
Beyond his ability to strike fear in the hearts of audiences, director Andy Muschietti also steers his young ensemble cast toward some superlative performances, and none will be more discussed than Bill Skarsgård's eerie turn as the titular homicidal clown. Skarsgård attacks the role with maniacal glee, and while the horror of the character is inherent in the setup, every second of the actor's performance is still spine-chilling. As stuttering Bill Denbrough, Jaeden Lieberher is saddled with the film's dramatic baggage, and as he's proven in films like "Midnight Special" and "Book of Henry," he's more than capable of bearing the burden. As for the other Loser's Club members, "Stranger Things" star Finn Wolfhard is a motor-mouthed delight as the group jokester Richie Tozier, Jeremy Ray Taylor brings pathos to the role of bullied chubster Ben Hascom, and Sophia Lillis excels as Beverly Marsh, the adventurous girl of the group.
Anyone looking for a serious scare will find it in the otherworldly form of "IT."
By Lucas Mirabella
Rated R for violence/horror, bloody images, and for language.
Running Time: 135 minutes