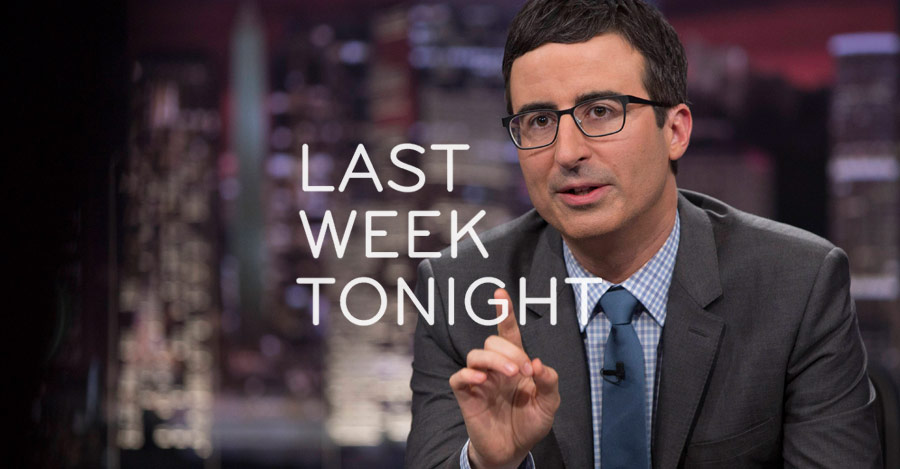 HBO has renewed the Emmy®-winning LAST WEEK TONIGHT WITH JOHN OLIVER for three additional seasons, it was announced today by Casey Bloys, president, HBO Programming. The deal will keep the hit show on the network through 2020, with 30 shows to be presented each season.
"We are thrilled to have John Oliver as an integral part of the HBO family and to continue to share his comedic brilliance with the world," said Bloys. "His extraordinary genius for rich and intelligent commentary is second to none."
Oliver says, "First: I firmly disagree with everything Casey just said. Second: We're very grateful to Richard Plepler, Casey and everyone at HBO for letting us continue to do whatever it is we actually do. And finally: We'd also like to thank our staff for all their hard work. We're incredibly proud of all of you, and rather than tell you that to your face, we'd like to do it in the cold, dispassionate form of a press release."
Presenting a satirical look at the week in news, politics and current events, as well as addressing broader issues, LAST WEEK TONIGHT WITH JOHN OLIVER debuted on HBO in 2014 and is currently in its fourth season, presenting new shows Sunday nights (11:00-11:30 p.m. ET/PT), exclusively on HBO.
The show is the only weekly news-oriented comedy series to be presented on Sunday night. Taped in New York a few hours before it debuts on HBO, the show features a mix of Oliver's topical commentary, pre-taped pieces and occasional guests.