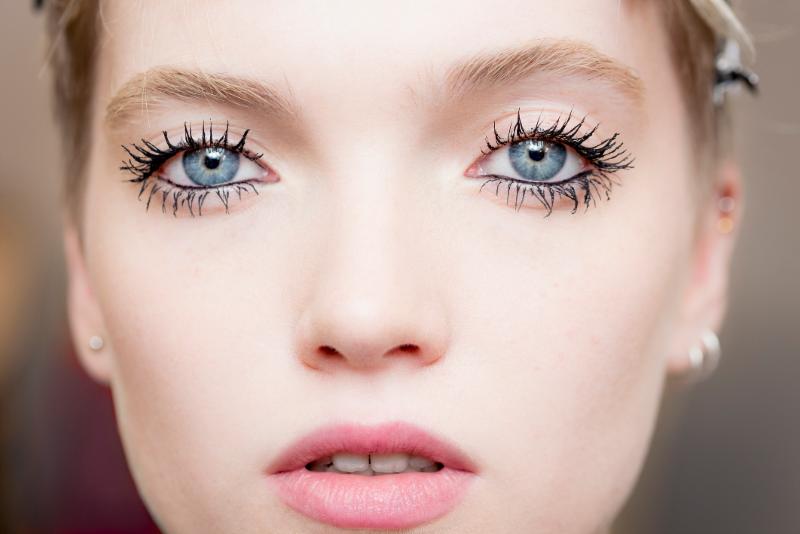 Step inside the makeup studio for Dior Makeup with Creative and Image Director, Peter Philips.
Peter designed the makeup look for Dior's Spring-Summer 2018 Ready-to-Wear collection; focusing on natural looking eyes.
"Maria Grazia Chiuri's collection pays tribute to Niki de Saint-Phalle, who had close ties to the House of Dior in the 1960s-70s. The radiant beauty of this great artist inspired a fresh and modern makeup look. I wanted, in particular, to accentuate the eyes, in a very spontaneous way, giving the impression of a young girls who had applied her own makeup," Peter said.
Peter breaks the makeup looks down for you:
EYES:
"The eyes are very expressive here," states Peter Philips. 'I wanted to give them a slight sixties feel without going for a completely retro effect. I chose to really load the eyelashes while leaving them at a natural length. First I applied a coat of Diorshow Maximizer 3D followed by fie or six generous coats of black Diorshow Pump'n'Volume Mascara. These very thick lashes, top and bottom, are ultra made-up, but they're not aiming for a perfect result. Some of them are clumped together, like when a young girls puts her make-up on a bit too quickly."
He adds: "To emphasize the youthful aspect, I also drew a line of Diorshow Khôl Black Khôl 15g 5n the waterline of the lower eyelid and slightly accentuated eyebrows with Diorshow Bold Brow and Diorshow Brow Styler."
Eyebrows were filled in with Diorshow Bold Brow and Diorshow Brow Styler – Universal Brown #001.
COMPLEXION:
"The complexion looks even and fresh, and is neither too shiny nor too powdered. I obtained this balance by starting with Diorskin Forever & Ever Makeup Primer. Next I applied the new Dior Forever Undercover foundation which provides adjustable cover while looking very natural. Its new water-based texture means I can adjust the make-up to each skin type. I continued with a few corrective touches of Diorskin Undercover concealer, and lastly I mattified everything with a very light veil of Diorskin Forever & Ever Control Loose Powder."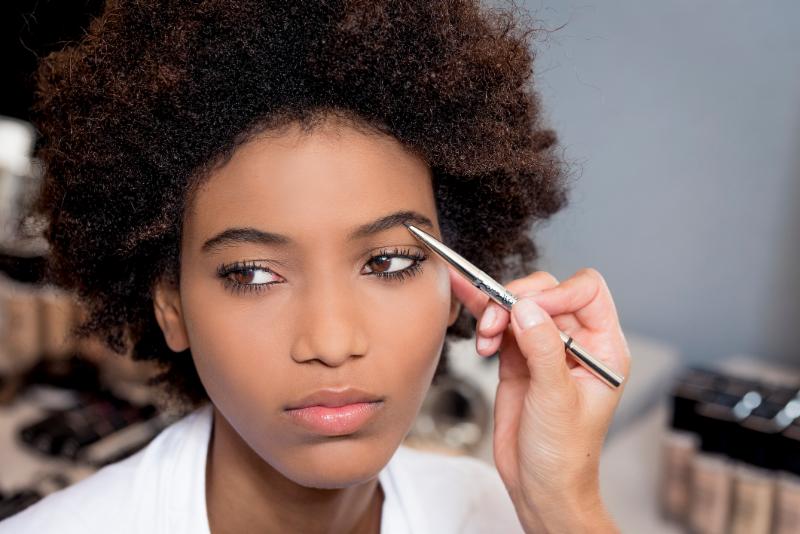 LIPS:
Exfoliated with Dior Addict Lip Sugar Scrub #001, then one shade of Dior Addict Lip Glow depending on skin tone, Dior Addict Lip Glow #001 Pink, #004 Coral, #005 Lilac or #006 Berry.