Netflix has released a new trailer for the critically acclaimed film First They Killed My Father, which is now playing in select theaters and streaming globally.
Directed by Angelina Jolie, First They Killed My Father is the adaptation of Cambodian author and human rights activist Loung Ung's gripping memoir of surviving the deadly Khmer Rouge regime from 1975 to 1978. The story is told through her eyes, from the age of five, when the Khmer Rouge came to power, to nine years old. The film depicts the indomitable spirit and devotion of Loung and her family as they struggle to stay together during the Khmer Rouge years.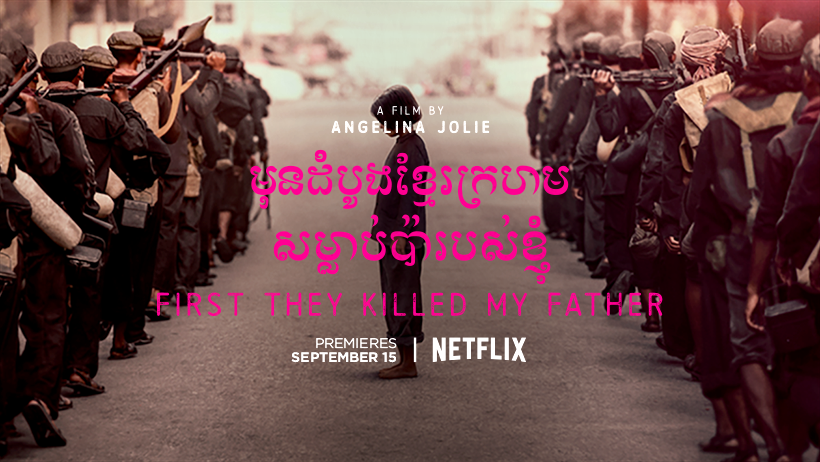 First They Killed My Father is a Netflix film produced by Angelina Jolie and acclaimed Cambodian director and producer Rithy Panh, director of the Oscar-nominated The Missing Picture. Michael Vieira (By the Sea) also serves as producer. Loung Ung, Maddox Jolie-Pitt, Adam Somner (Bridge of Spies) and Charles Schissel (The Prestige) are executive producers, and Academy Award winner Anthony Dod Mantle (Slumdog Millionaire) serves as director of photography.