This fall, Cooking Channel and Chef Jordan Andino take a multi-city road trip to find the best dishes available after-dark in the new thirteen-episode series Late Nite Eats,premiering Thursday, September 28th at 10pm ET/7pm PT.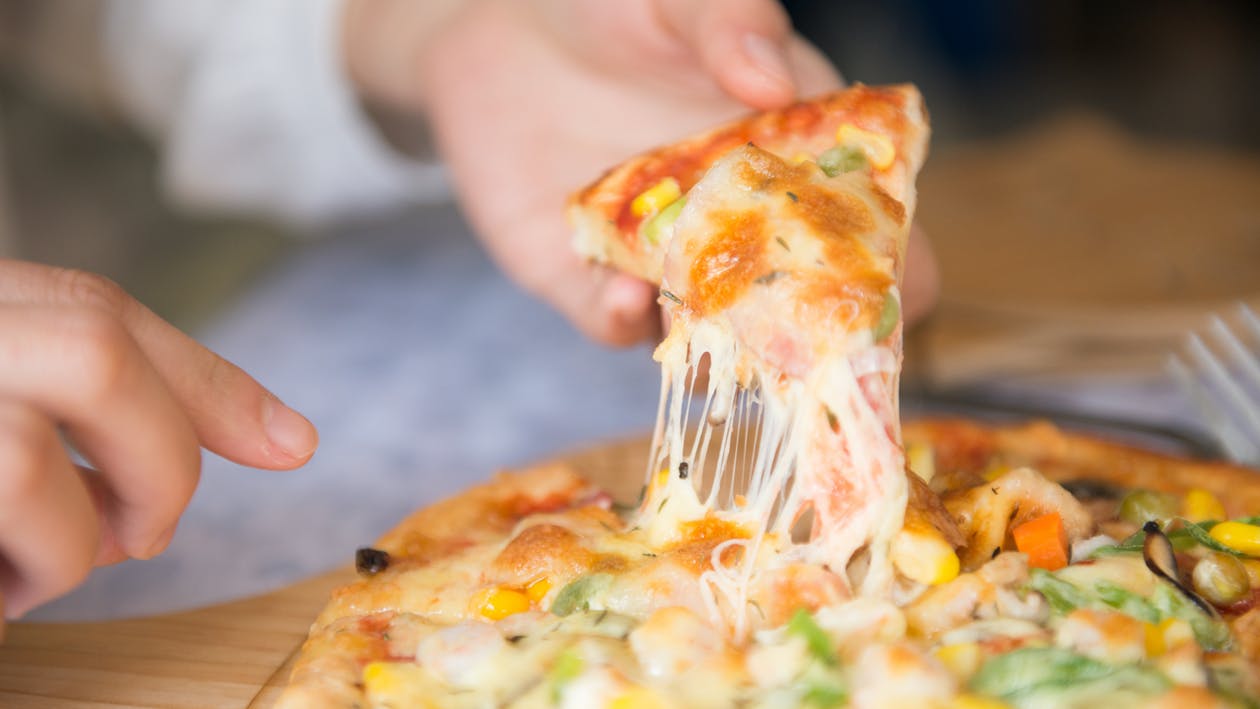 In each episode, Jordan visits a brand-new city and three exceptional local restaurants that reign supreme in the late-night food scene. Each spot is cooking up something truly spectacular and revolutionizing what it means to eat out long after dark. Jordan meets the passionate chefs behind each location in their kitchen to cook up their signature dishes, mingle with late-night diners and taste their most popular after-hours dishes.
The series kicks off with a visit to Pittsburgh, Pennsylvania, where Jordan hits the streets when the sun sets on Steeltown to uncover the city's unexpected late night delights. First, he heads to The Yard in Shadyside where they are grilling up more than 29 different kinds of grilled cheese and Jordan tries a breakfast grilled cheese that's sure to leave egg on his face. Next, he slays his hunger with their Buffy the Mac Slayer, a sandwich filled with Buffalo chicken and gooey mac 'n cheese. Then, Jordan heads downtown to Pirata, where he gets a taste of their Caribbean-themed late night menu and the pirate life where Jamaican beef patties and skirt steak tacos make for a flavorful part of the evening's adventure. Lastly, it's a trip to Lawrenceville for some Japanese-style street food at Umami. Jordan samples mouth-watering Japanese-style fried chicken and caps the night off with a sweet treat – Umami's bestselling deep-fried mochi ice cream. In subsequent episodes, Jordan visits Montreal, Quebec; Providence, Rhode Island; Vancouver, British Columbia; Portland, Maine; St. Louis, Missouri; Nashville, Tennessee; Charleston, South Carolina; Atlanta, Georgia; Tucson, Arizona; Sacramento, California; Oakland, California and Toronto, Ontario.
Chef Jordan Andino gained experience working at restaurants including The French Laundry and Jean Georges. At 2nd City, Jordan's Filipino Taqueria in NYC's West Village, he pulls inspiration from his grandmother's traditional recipes to introduce New Yorkers to his contemporary take on Filipino cuisine. Jordan was included in Zagat's "30 Hottest Chef's Under 30" in 2016.
Viewers can visit
CookingChannelTV.com/LateNiteEats
for more information and a gallery of behind-the-scenes shots. Join the conversation on social media using hashtag #LateNiteEats.