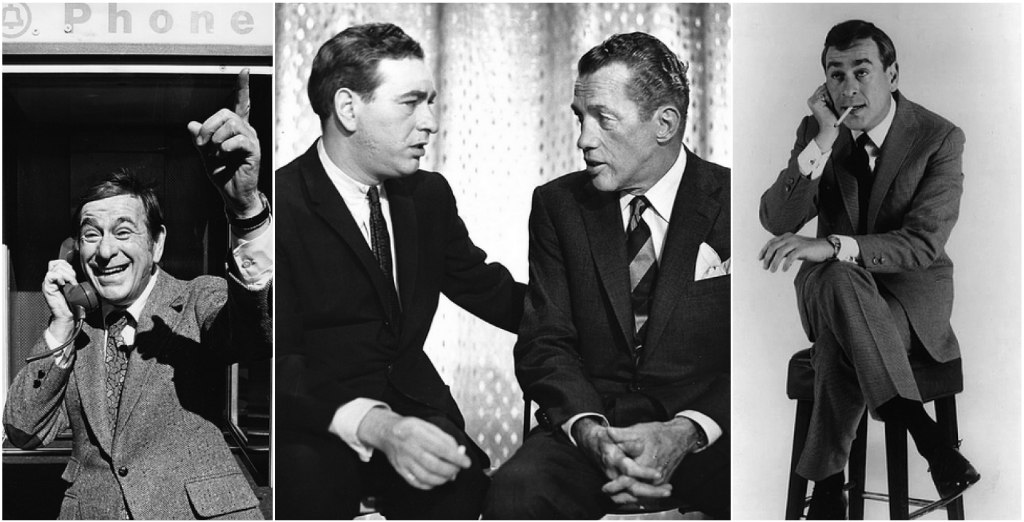 Shelley Berman, Grammy winner, Emmy-nominated actor and the first stand-up comic to perform at Carnegie Hall has passed away at the age of 92.
According to his publicist, Berman died early Friday morning due to complications from Alzheimer's Disease at his home in Bell Canyon, California.
The Chicago native hit success as a stand-up comedian in the 1950s and 1960s. Having accomplished many 'firsts' in the comedy business, Berman's "Inside Shelley Berman" live album was the first comedy recording to be certified gold. Additionally, the album was the first musical recording to win a Grammy award. He hit gold two more times with "Outside Shelley Berman" and "The Edge of Shelley Berman."
Throughout his early stand-up career, Berman made more than 20 appearances on the "The Ed Sullivan Show."
More recently, he portrayed Larry David's father on "Curb Your Enthusiasm." He received an Emmy nomination for his performance in 2008 before retiring in 2014.
Neil Portnow, the President/CEO Recording Academy said in a statement: "Shelley Berman helped lead a movement that re-defined stand-up comedy in the late '50s and into the '60s. Not only an accomplished comedian, actor, and author, Shelley was among the new breed of comedians who made a significant impact through recordings. His album Inside Shelley Berman earned him a GRAMMY® Award in 1959 for Best Comedy Performance—Spoken Word. Shelley will be deeply missed, but the influence he exerted on our creative community will remain forever. Our thoughts are with his family and friends during this difficult time."