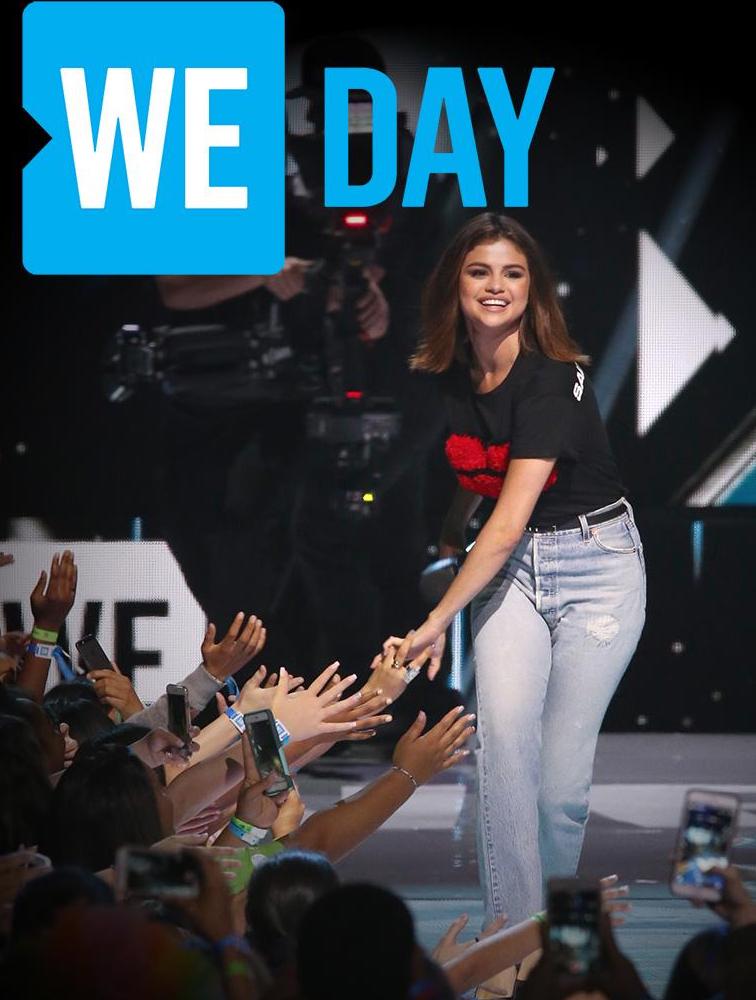 What is WE DAY? We've been seeing commercials on CBS for this star-studded event!
It's an entertainment special celebrating the transformative power of individuals acting together to create change in their communities and around the world, will be broadcast Friday, August 4 (8:00-9:00PM, ET/PT) on CBS.
Hosted by multi-platinum recording artist Selena Gomez, alongside international activists and WE Day co-founders Craig and Marc Kielburger, the broadcast will feature a star-studded lineup of speakers and performers, including Alessia Cara, James Franco, Josh Gad, Tyrese Gibson, Evan Goldberg, Alicia Keys, DJ Khaled, Demi Lovato, Miss Piggy and other Muppets, Seth Rogen, Hannah Simone, Lilly Singh, Stomp and Oprah Winfrey.
The all-star cast unites to celebrate the WE movement – a generation of people empowered to act and lead with compassion and the conviction that, when working together, simple actions can transform communities, the country and the world. The special features energetic, moving performances, combined with motivating speeches, comedic interludes and documentary-style features highlighting remarkable young Americans who are making a difference.
Parts of WE DAY were filmed at WE Day California, which took place April 27, 2017 at The "Fabulous" Forum in Inglewood, Calif. WE Day California is just one of more than 20 WE Day youth empowerment events that take place across North America and the U.K. every year. WE Day is an inspirational event like no other, bringing together like-minded individuals and providing a platform for youth to learn about some of today's most significant issues. WE Day celebrates and inspires this generation's shift from "me" thinking to "we" acting, building a better world where everyone has the power to speak out and make choices that have a positive impact.
To learn more about how to get involved, visit www.WE.org and WE on Facebook.