NASA's how to make your own solar eclipse viewing glasses tutorial
For the first time in 99 years, on Monday, August 21, a total solar eclipse will travel across the U.S. from west to east as a rare and beautiful sight to behold.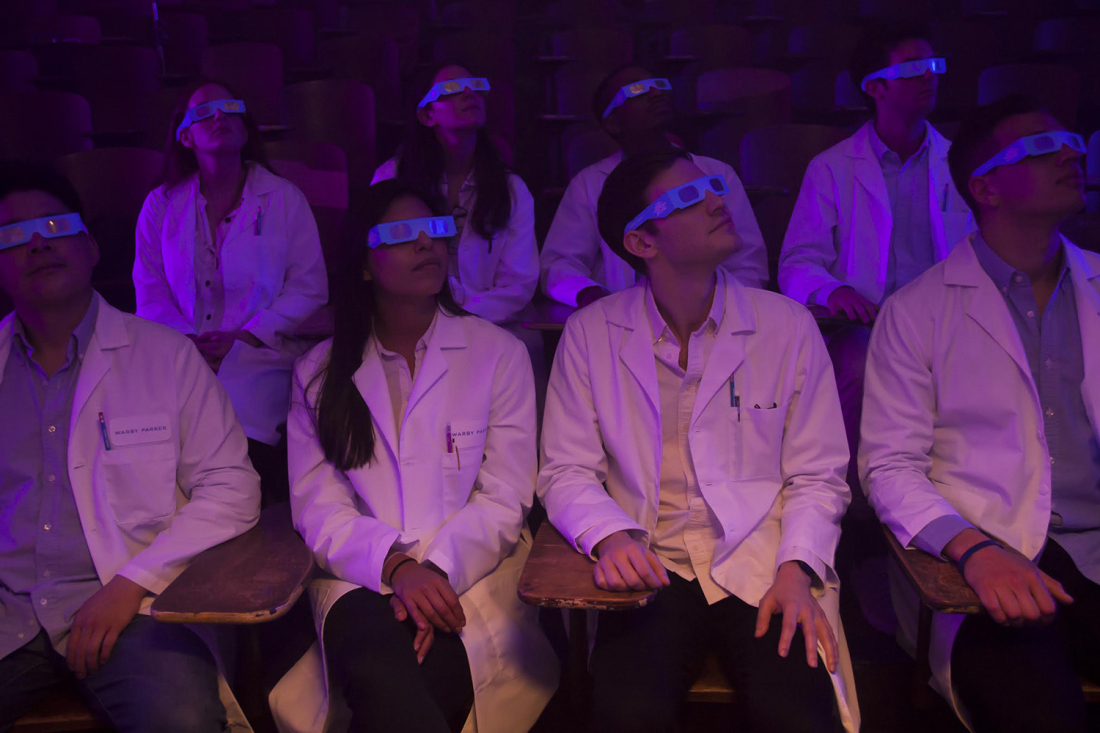 Warby Parker wants to help everyone see this cross-country celestial spectacle as clearly and safely as possible—before it disappears again for nearly 30 years.
While all of North America will be able to see the Great American Solar Eclipse, to view it in all its glory you must be in the path of totality—a strip of land approximately 71.45 miles at its widest point that falls under the moon's shadow and is thrown into complete darkness. Miraculously, our Nashville store lies right within this path. Join us here on the big day for a celebration to eclipse all others.
The only safe way to look directly at the uneclipsed or partially eclipsed sun is through special-purpose solar filters, such as "eclipse glasses" (example shown at left) or hand-held solar viewers.
CLICK HERE to view how to make your own glasses: https://www.warbyparker.com/solar-eclipse
Refer to the American Astronomical Society (AAS) Reputable Vendors of Solar Filters & Viewers (link is external) page for a list of manufacturers and authorized dealers of eclipse glasses and handheld solar viewers verified to be compliant with the ISO 12312-2 international safety standard for such products.
Always inspect your solar filter before use; if scratched or damaged, discard it. Read and follow any instructions printed on or packaged with the filter.
Always supervise children using solar filters.
Stand still and cover your eyes with your eclipse glasses or solar viewer before looking up at the bright sun. After looking at the sun, turn away and remove your filter — do not remove it while looking at the sun.
Do not look at the uneclipsed or partially eclipsed sun through an unfiltered camera, telescope, binoculars, or other optical device.
Similarly, do not look at the sun through a camera, a telescope, binoculars, or any other optical device while using your eclipse glasses or hand-held solar viewer — the concentrated solar rays will damage the filter and enter your eye(s), causing serious injury.
Seek expert advice from an astronomer before using a solar filter with a camera, a telescope, binoculars, or any other optical device. Note that solar filters must be attached to the front of any telescope, binoculars, camera lens, or other optics.