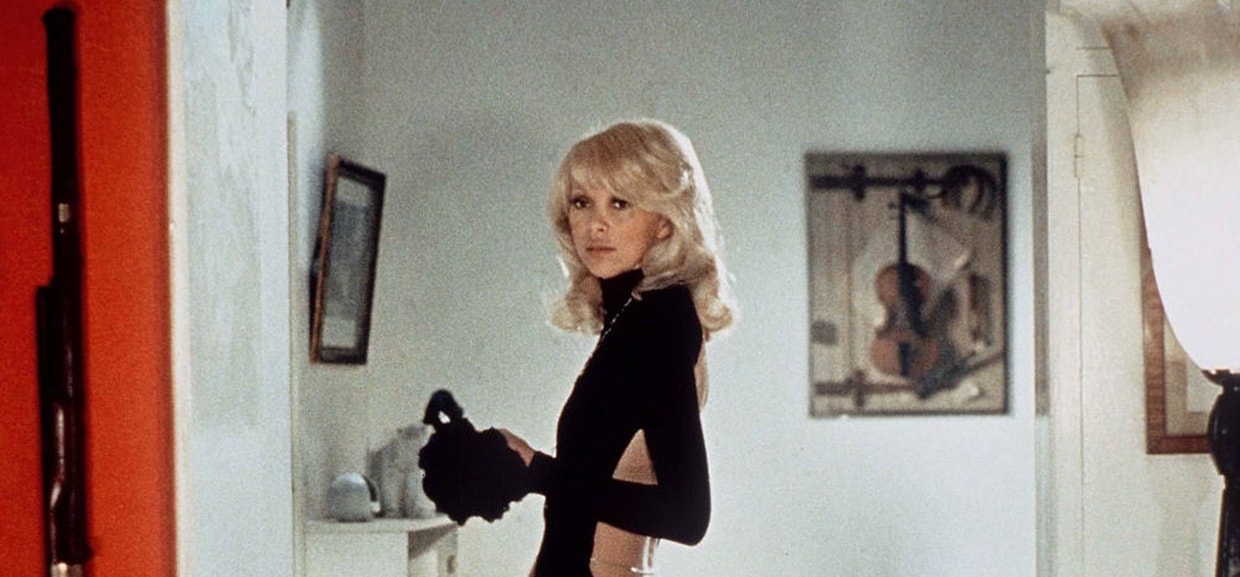 Mireille Darc in "Le Grand Blond"
French actress Mireille Darc has died at the age of 79.
According to French news reports on radio Europe-1 and RTL, Darc's husband Pascal Deprex was quoted saying that the star had been in a coma and passed away on Monday. No other details were released.
French Culture Minister Francois Nyssen tweeted, saying that Darc was "a talented actress, a woman of courage and commitment."
The film star worked with top French directors and was known for her long relationship with actor Alain Delon, whom she acted alongside in films such as Jeff, L'Homme Pressé, Les Bons Vivants and Borsalino.
In the 1960s and 70s, Darc was seen as a sex symbol on the silver screen. She appeared in about fifty films throughout her career, including Jean-Luc Godard's Weekend and Yves Robert's Le Grand Blond Avec Une Chaussure Noire (The Tall Blond with One Black Shoe).
Later on, she was seen in television series and directed documentaries.