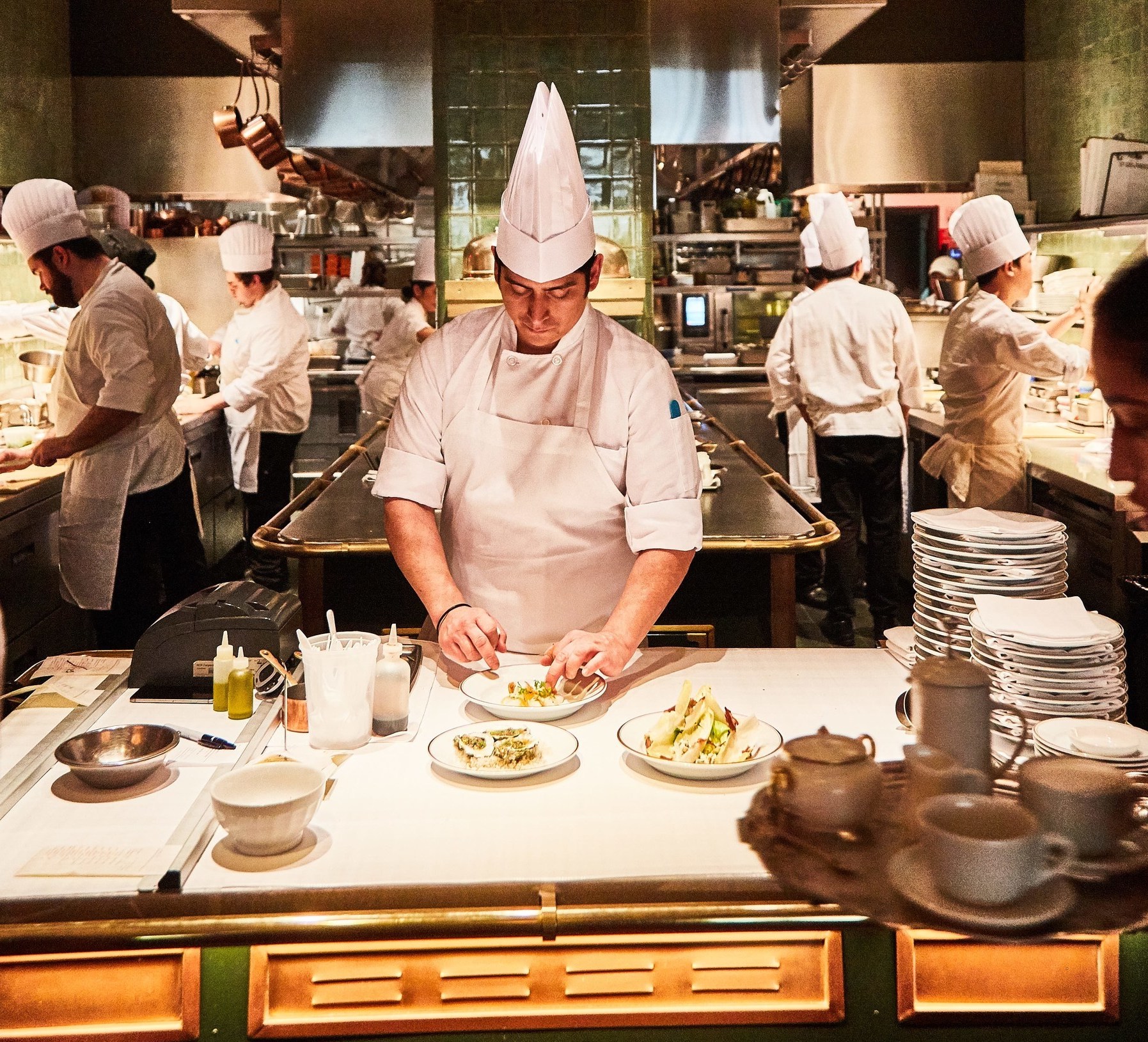 Bon Appétit announced the 50 frontrunners for The Hot 10: America's Best New Restaurants 2017.
This year's winners of the annual list will be revealed in the September issue and on bonappetit.com on August 15.
The finalists are from Washington D.C., Brooklyn, Cambridge, MA and beyond! CLICK HERE to see the restaurant list.
"These are the tastiest, most exciting places we ate at over the last 12 months," says deputy editor Andrew Knowlton. He and special projects editor Julia Kramer traveled 35,000 miles, eating more than 1,000 meals in 40 U.S. cities and small towns in search of the country's best. The list of 50 finalists is now available at bonappetit.com/top50.
"From a whole-hog BBQ behemoth to a new-school Jewish deli to a formal brasserie resurrecting the classics, these are the restaurants that blew us away," says Knowlton.
Along the way, Bon Appétit uncovered a new wave of restaurant trends, including the rise of family-owned businesses, the celebration of second-generation immigrant cooking culture, and the boom in creative sandwich shops. "Going out to eat doesn't have to mean a fine-dining experience," says Kramer. "Chefs are making a wider range of foods more accessible to more people, and we're grateful to see America expand her palate."
Tickets are on sale for A Night With America's Best New Restaurants on September 6 in New York City. The fifth annual party invites Bon Appétit fans to meet The Hot 10 inductees while tasting their way through the best food in America. Event partners include Alfa Romeo, Folgers® Simply Gourmet™, Patrón Tequila, smartwater® and smartwater® sparkling, Président® Cheese, lesley stowe raincoast crisps®, A to Z Wineworks and Santa Margherita Wines. Tickets are available at bahot10.com.