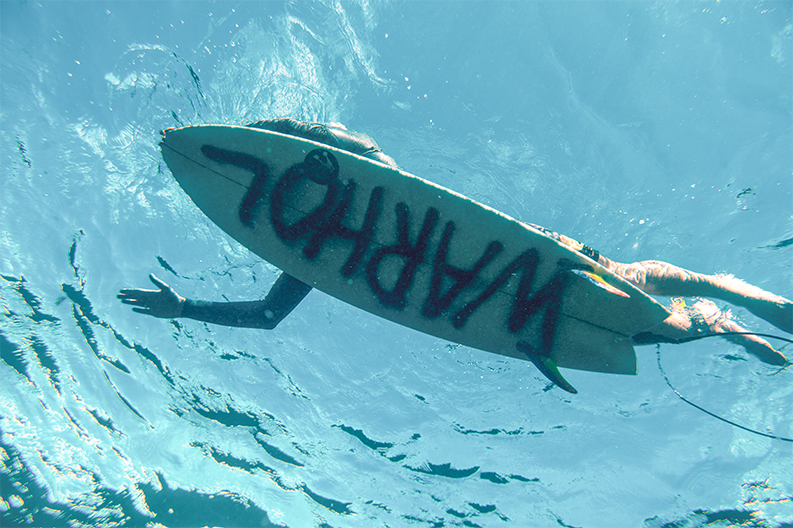 The world-renowned surf brand, Billabong is launching their second limited collection of Warhol Surf.
This collaboration comes through Billabong LAB, a division of the company that supports artists, musicians, designers, photographers and surf icons, and The Andy Warhol Foundation for the Visual Arts, a non-profit organization recognized as one of the leading funders of contemporary art in the United States.
The Billabong's creative team used Warhol archives as inspiration. Polaroids, black and white photography, slides, sound recordings, silkscreen paintings and screen-prints showed the deep connection that Warhol had with the surf community.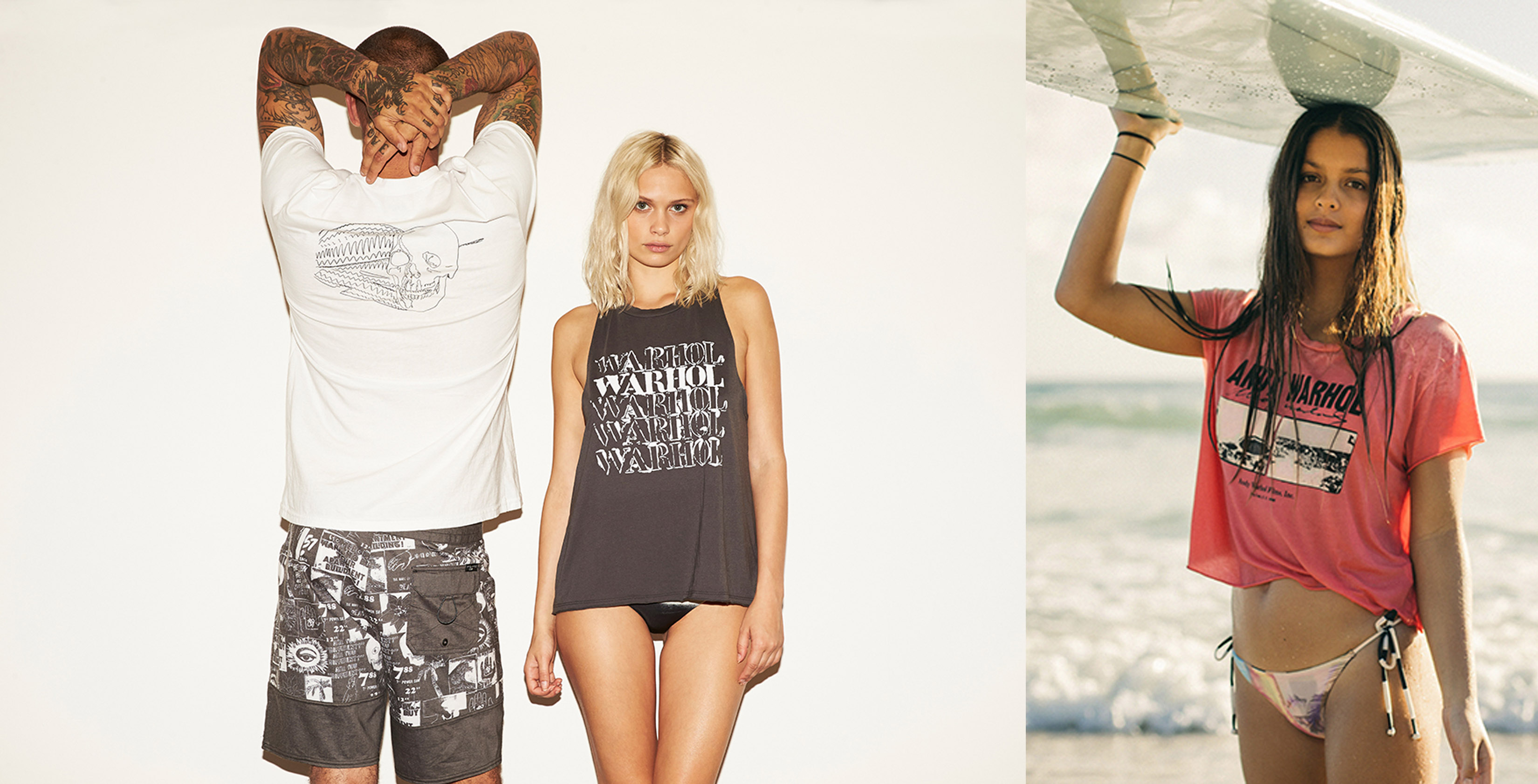 "As we searched the archives and discovered more of Andy's unique and unsighted work, it illustrated the connection between his work and surf culture," says Billabong's Global Creative Director Brad Lancaster. "With this second drop of Warhol x Billabong we have brought these narratives and concepts to life again, colliding them with Billabong's iconic take on boardshorts, bikinis and complimentary products."
By refreshing Warhol's iconography of the early surf era, Billabong has taken another step in furthering the relationship between Warhol and the surfing community to create a collection that reflects the surfing and lifestyle we love.
http://warholsurf.billabong.com/