In a new creative campaign, Bud Light is going back to its roots to showcase what goes into brewing America's favorite light lager – from its four essential ingredients, brewing process, and its commitment to quality and taste.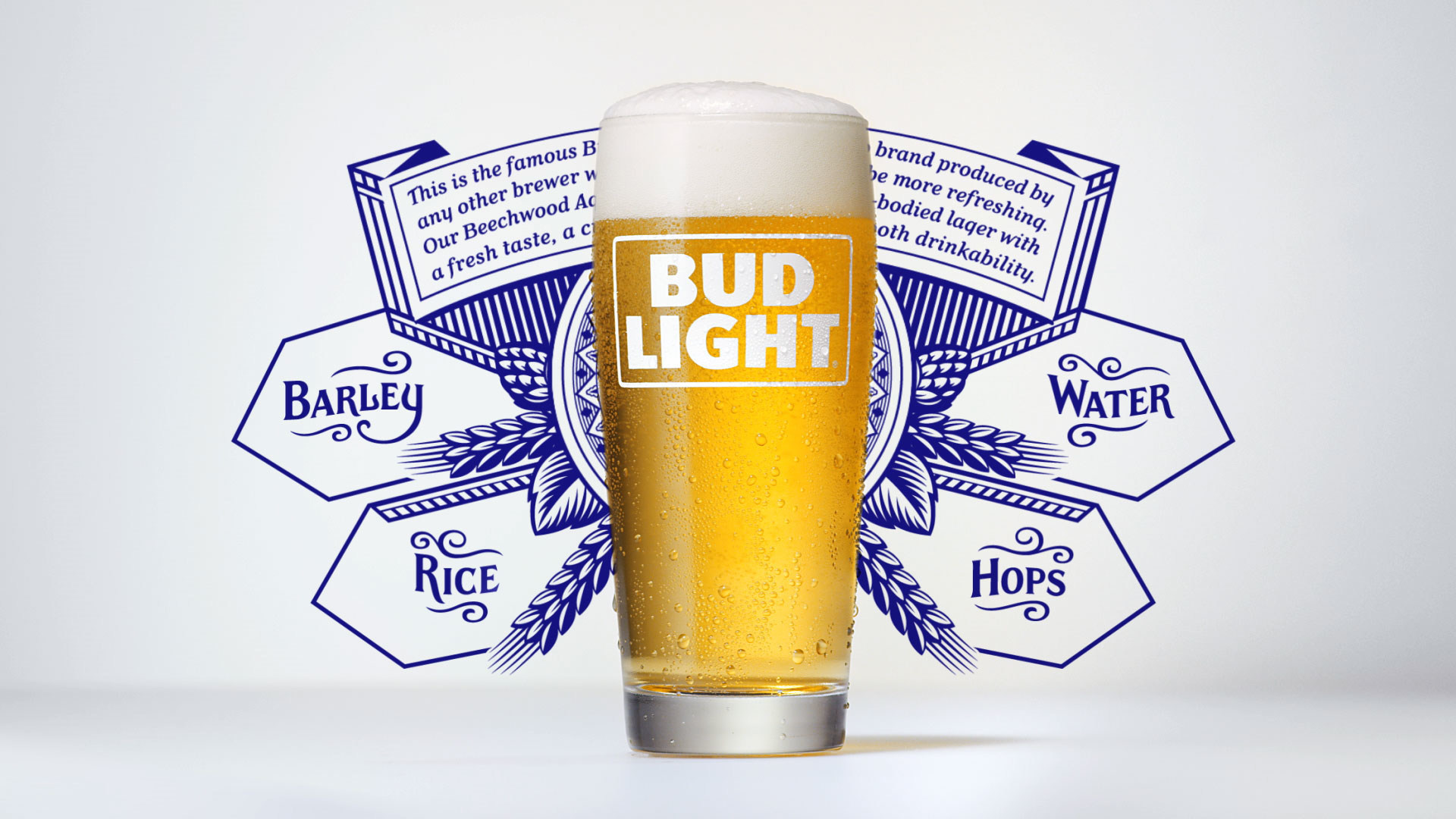 The program highlights Bud Light's 35-year brewing heritage and dedication to brewing the beer that people across the country can count on.
"There's nowhere to hide imperfection when you're brewing a light lager," said Andy Goeler, vice president of marketing, Bud Light, "Beer drinkers trust that every time they reach for a Bud Light, they're going to get the crisp, refreshing taste they know and love. That process starts with four essential ingredients – barley, rice, water and hops. That's been true for over 35 years."
Brewing a light lager like Bud Light isn't easy. Bud Light brewmasters take pride in knowing they make the hardest style of beer to brew, using four essential ingredients: barley, rice, water and hops. Throughout the 30-day brewing process Bud Light is tasted and tested for quality more than 100 times, with brewmasters consistently checking quality and taste every step of the way.
Since the beginning, Bud Light has sourced only the highest quality ingredients and our brewmasters have maintained their passion for quality and consistency, which enable us to ensure that each Bud Light delivers the reliable taste that consumers know and expect.
To display Bud Light's commitment to quality, the brand is launching two new TV spots this summer, titled "Bottle" and "Complex." These spots, and other creative content, focus on the quality and simplicity Bud Light delivers with its four essential ingredients. The new creative takes consumers to the heart of the brewing process, showing how Bud Light takes the time to make sure every beer goes down smooth and crisp, so it can be shared and enjoyed among friends.
"Friendship is in the framework of our brand, you might even say that we're famous for it," says Andy Goeler, vice president of marketing, Bud Light. "This next chapter of the 'Famous Among Friends' campaign will focus on the beer, but to us, product quality and friendship go hand-in-hand. Your best friends are the people you can always count on. The same goes for Bud Light. We are the beer you can always count on."
Watch the digital content spots "Bottle" and "Complex" on YouTube and join the conversation at and follow @BudLight on Twitter, Instagram and Facebook. For more information about Bud Light's Quality campaign please contact media@anheuser-busch.com.