Actor Nelsan Ellis was best known for his portrayal of Lafayette Reynolds in HBO's hit series "True Blood." According to reports, Ellis passed away due to complications from heart failure. He was 39 years-old.
"Nelsan was a long-time member of the HBO family whose groundbreaking portrayal of Lafayette will be remembered fondly within the overall legacy of True Blood. Nelsan will be dearly missed by his fans and all of us at HBO," HBO said in a statement.
"True Blood" creator Alan Ball added: "Nelsan was a singular talent whose creativity never ceased to amaze me. Working with him was a privilege."
For seven seasons, Ellis played Lafayette, the fast-talking, flamboyant cook at Merlotte's.
Ellis appeared in the feature film 'The Soloist' opposite Robert Downey Jr. and Jamie Foxx and 'The Express' for Universal Pictures. His other television credits include the Fox television series 'The Insider' for producer Brian Grazer, the HBO Film 'Warm Springs' opposite Kenneth Branagh, Cynthia Nixon and Kathy Bates, as well as 'Veronica Mars' for the UPN Network. More recently, Ellis was on CBS' "Elementary."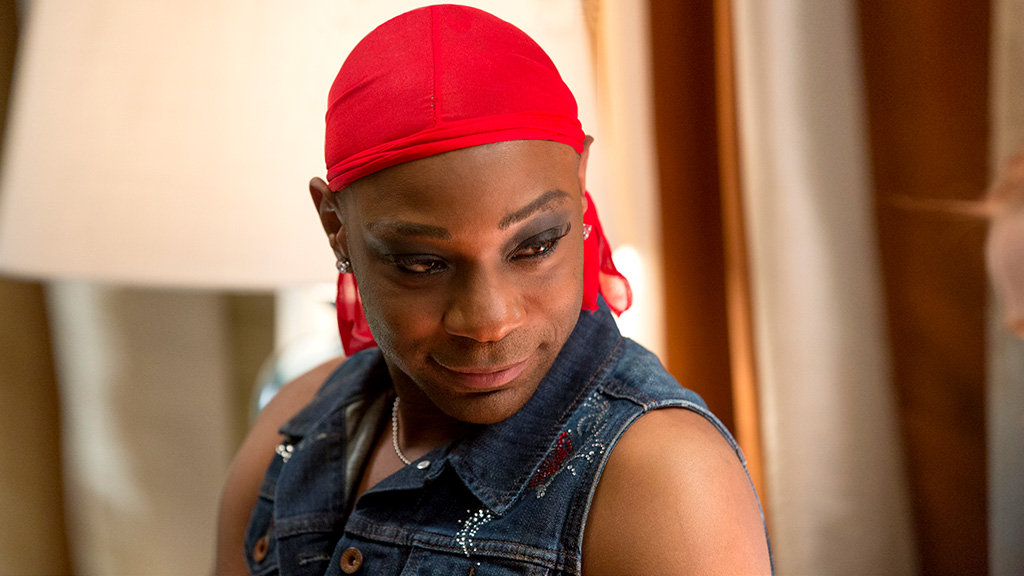 Ellis as Lafayette in "True Blood"
Born in Chicago, Nelsan moved to Alabama at a young age and was raised in Bessemer, a largely poor and black suburb of Birmingham. At 14, he returned to Chicago and attended Thornridge High, which proved to be an oasis within a hard and bustling city, due to its emphasis on arts education. It was at Thornridge where Nelsan discovered his passion for acting and where he flourished.
In addition to acting, Nelsan found another interest in writing, and while attending Juilliard, wrote the semi-autobiographical play, 'Ugly,' which was performed at the school. For his efforts, he received the Martin Segal Award from Lincoln Center.
UPDATE:
Nelsan Ellis' family released the following statement to The Hollywood Reporter:
Nelsan's father, has bravely agreed for me to share the circumstances of Nelsan's heart failure. Nelsan has suffered with drug and alcohol abuse for years. After many stints in rehab, Nelsan attempted to withdraw from alcohol on his own. According to his father, during his withdrawal from alcohol he had a blood infection, his kidneys shut down, his liver was swollen, his blood pressure plummeted, and his dear sweet heart raced out of control.
On the morning of Saturday July 8th, after four days in Woodhull Hospital, Nelsan was pronounced dead. Nelsan was a gentle, generous and kind soul. He was a father, a son, a grandson, a brother, a nephew, and a great friend to those that were lucky enough to know him. Nelsan was ashamed of his addiction and thus was reluctant to talk about it during his life. His family, however, believes that in death he would want his life to serve as a cautionary tale in an attempt to help others.