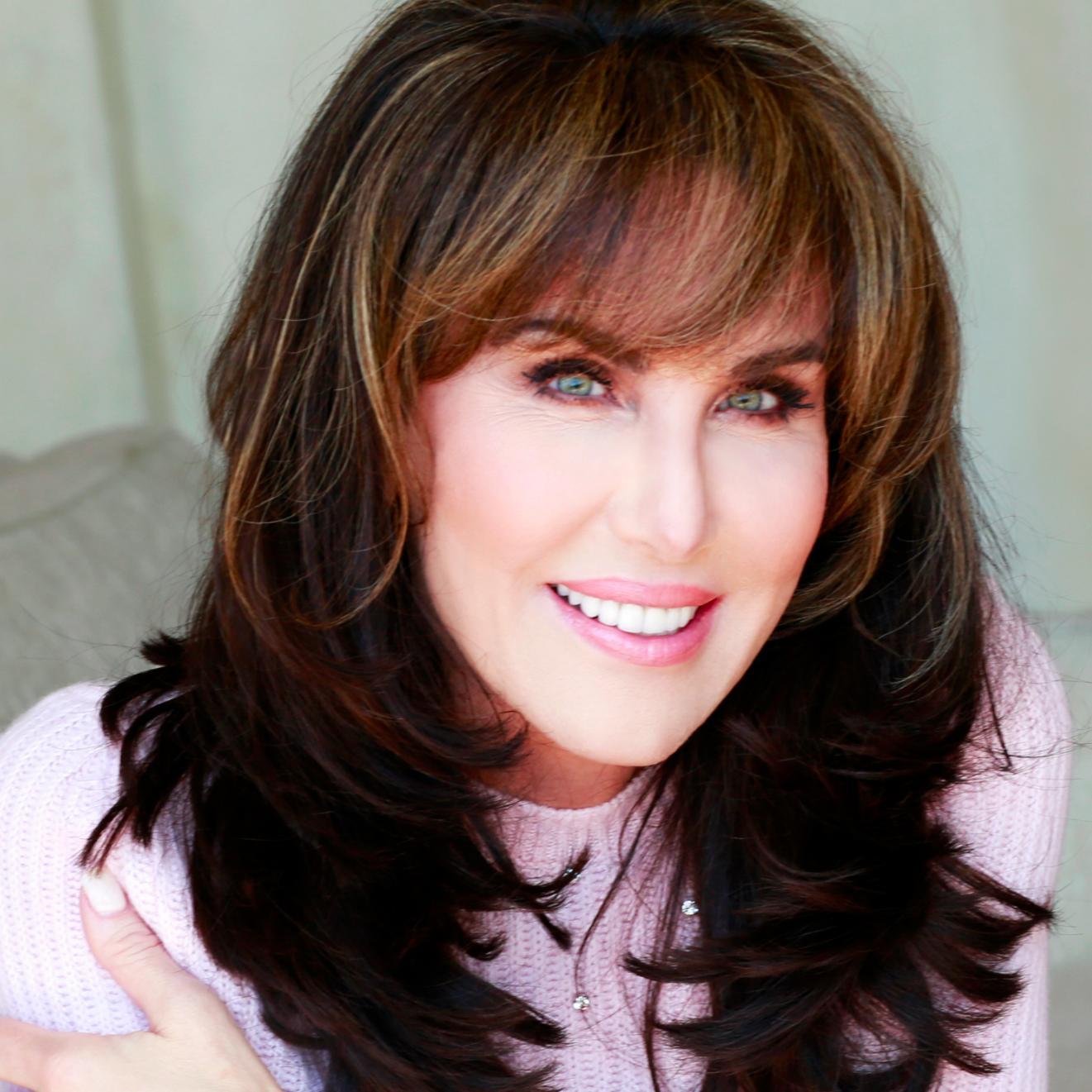 Philanthropist, two-time No. 1 New York Times best-selling author, and founder and CEO of Robin McGraw Revelation; meet the woman who created Revelation, among many other things… Robin McGraw.
The name "Revelation" was inspired by the revelation she had the day her mother passed away suddenly from a lack of self-care. Though most of us know Robin from seeing her on the daily "Dr. Phil" (her husband) show on CBS, she is much more than the woman behind the man. As a matter of fact, she has built her own empire.
Robin partnered with esteemed board-certified dermatologist Dr. Jessica Wu to launch a luxury skincare collection. The luxury line features 14 cutting-edge products that have the highest level of pharmaceutical-grade ingredients allowed without a prescription. The new skincare collection solidifies the brand's mission to encourage women to understand they deserve to embrace their own beauty, health and happiness. In 2014, Robin teamed with HSN for an exclusive launch of her skincare line. This debut broke all records, including new customers and "sold-out" sales on every appearance over a 24 hour time period ever held at HSN.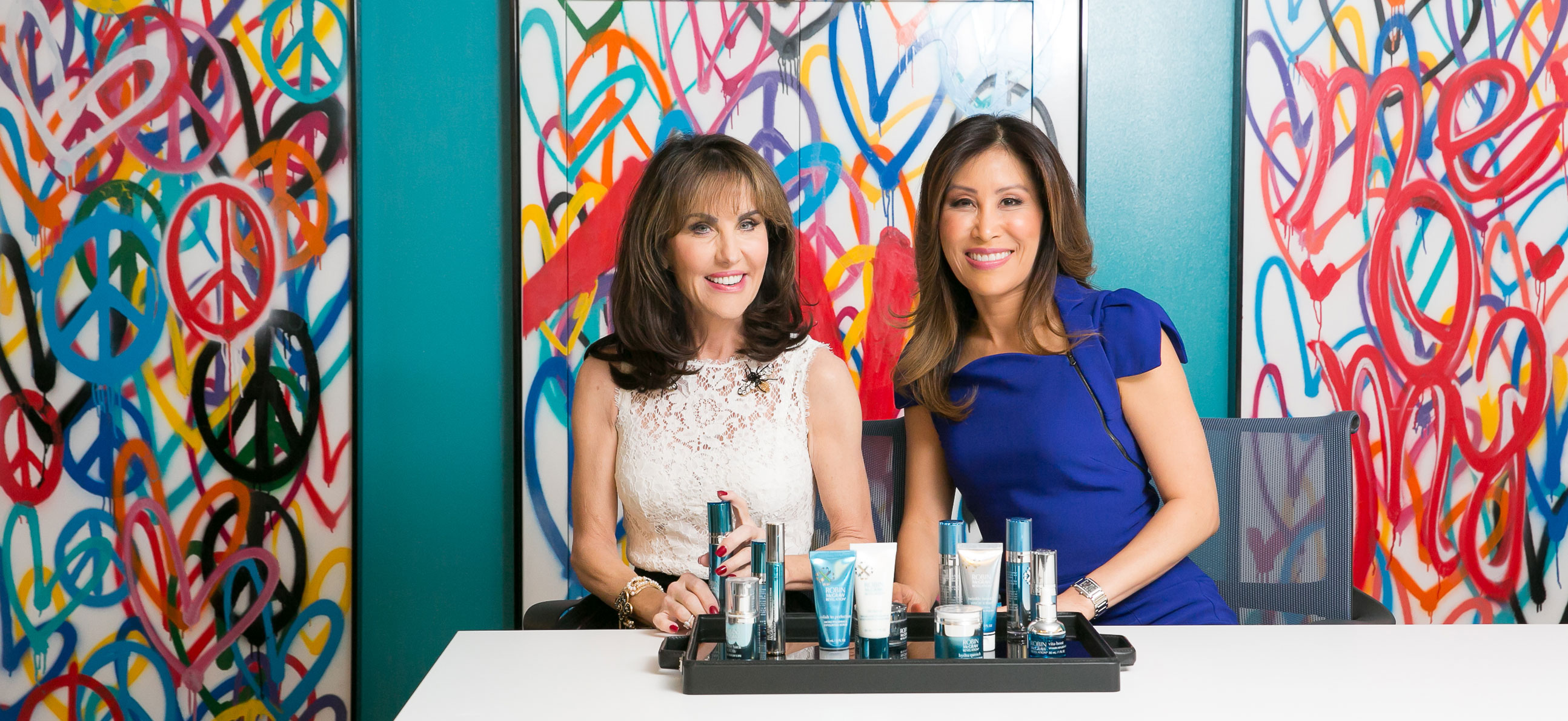 The original skincare consisted of 5 products, in which Robin was involved with their creation every step of the way. It was important to her that the products were both affordable and effective. Since 2016, she expanded the collection to a total of 14 new, cutting-edge products.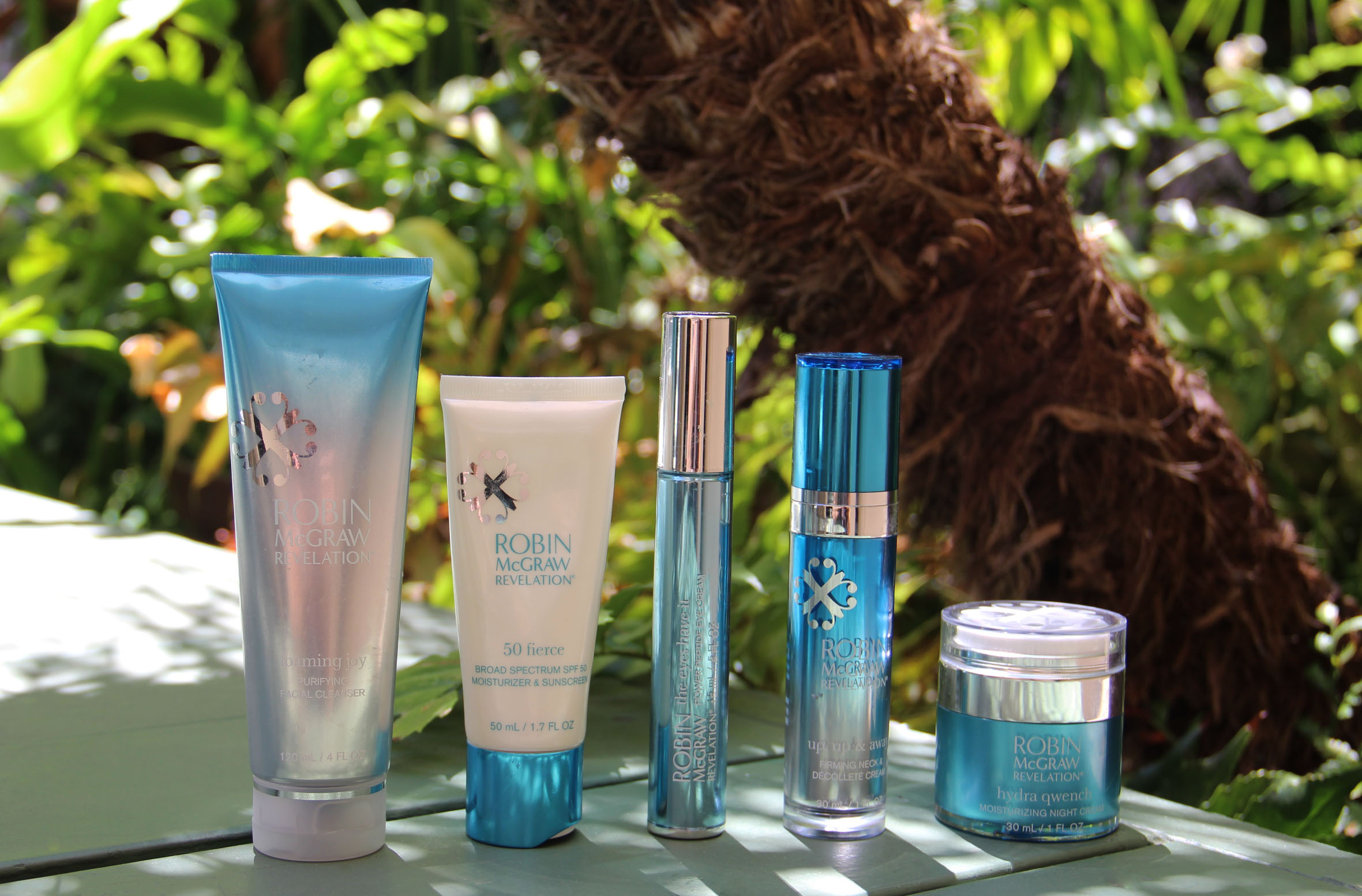 I try products all year round, so naturally before writing about them, I had to do just that! I selected:
Foaming Joy – Purifying Facial Cleanser:
A foaming gel, which gently removes all traces of makeup, leaving the skin soft and glowing without stripping the skin. $22.00
Up, Up & Away – Firming Neck & Décolleté Cream:
Most of us growing up never think of wrinkles but when we do, we still forget to treat our neck. Whatever you do, never forget the neck, Hydrate, hydrate, hydrate. Give your neck and décolleté a boost! Powerful peptides help tighten and smooth the skin, while amino acids help tone the contour of the neck, chin, jawline. Hyaluronic Acid and Vitamin C help keep the skin supple and firm. $42.00
The Eyes Have It – Power Peptide Eye Cream:
An amazing cream which helps fight signs of aging. The peptide enhanced eye cream with unique soft focus technology is packed with Persian Silk Tree Extract potent humectants and Apple fruit extract. This eye cream helps promote healthy collagen. $40.00
50 Fierce – Broad Spectrum SPF 50 Moisturizer & Sunscreen:
I love this daytime moisturizer for several reasons. It's a formula that boosts hydration, helps promote healthy collagen and defends skin from the harmful exposure of UVA and UVB rays. It naturally hydrates and moisturizes to improve dull skin. The potent ingredients like Vitamin C, CoQ10 and Peptides provide antioxidant support and defends against free radicals. $52.00
Hydra Qwench – Moisturizing Night Cream:
Apply at night to increase firmness, elasticity, balance skin tone, and restore skin's moisture while you sleep. It feels very light on the skin. $42.00
The line is comprised of 14 products and I intend on trying and reviewing all of them! In the meantime, I highly recommend that everyone try the above.
Products are available at http://www.robinmcgrawrevelation.com/ and www.amazon.com