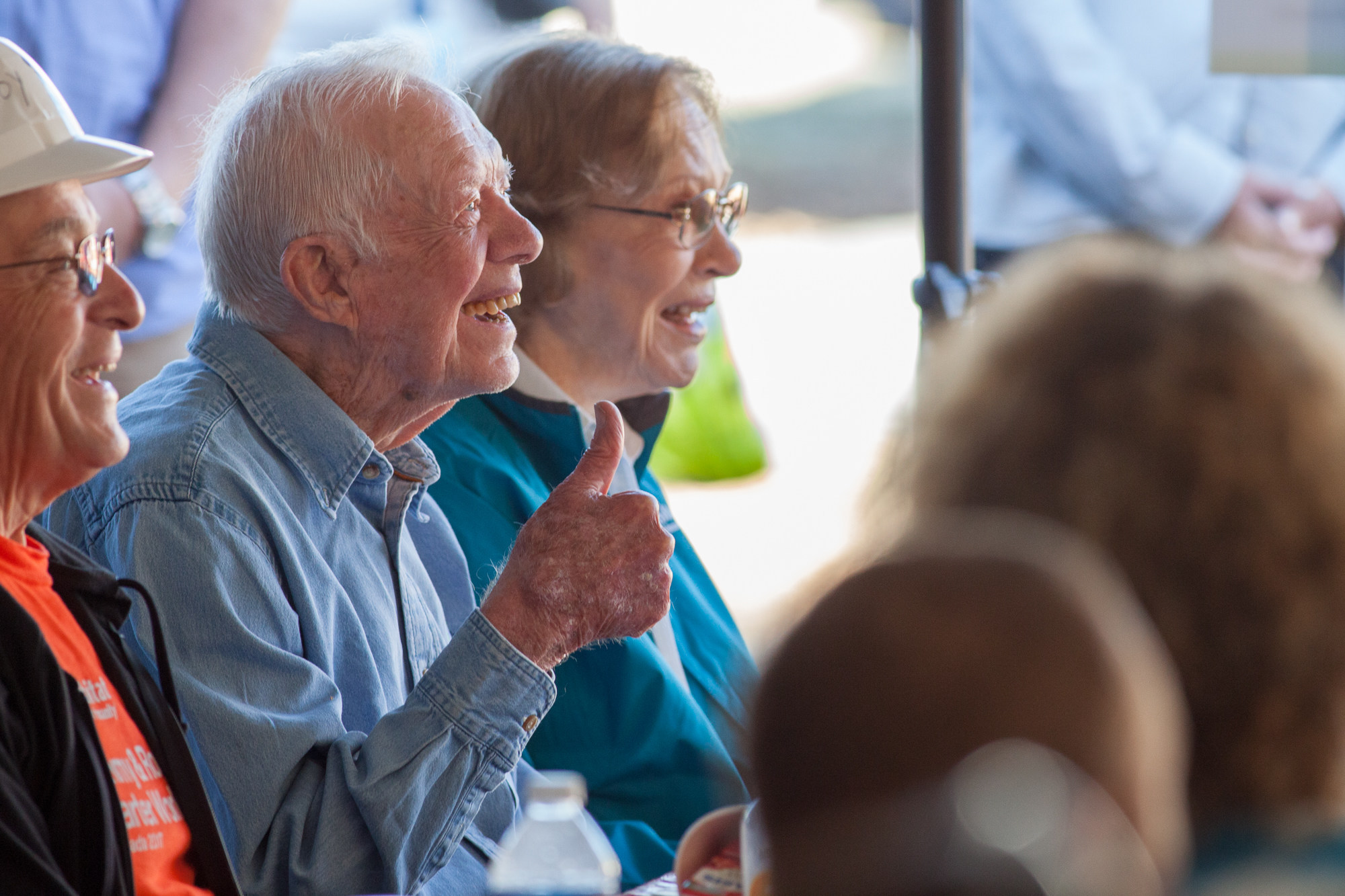 On Thursday, former President Jimmy Carter was admitted to St. Boniface General Hospital in Canada for dehydration.
According to Habitat for Humanity, President Carter was discharged and returned with Rosalynn Carter to the Habitat for Humanity build site in Winnipeg on Friday morning.
They attended the daily morning devotional at 8 a.m. kicking off the last day of Habitat's 34th Jimmy & Rosalynn Carter Work Project.
From July 9-14, President and Mrs. Carter joined thousands of volunteers for Habitat's Carter Work Project to build 150 homes across Canada in celebration of the country's 150th anniversary.