June Foray was best known as the voice of "The Rocky and Bullwinkle Show's" Rocky the Flying Squirrel and his nemesis Natasha Fatale of Boris and Natasha. The show was an animation hit in the early 1960s.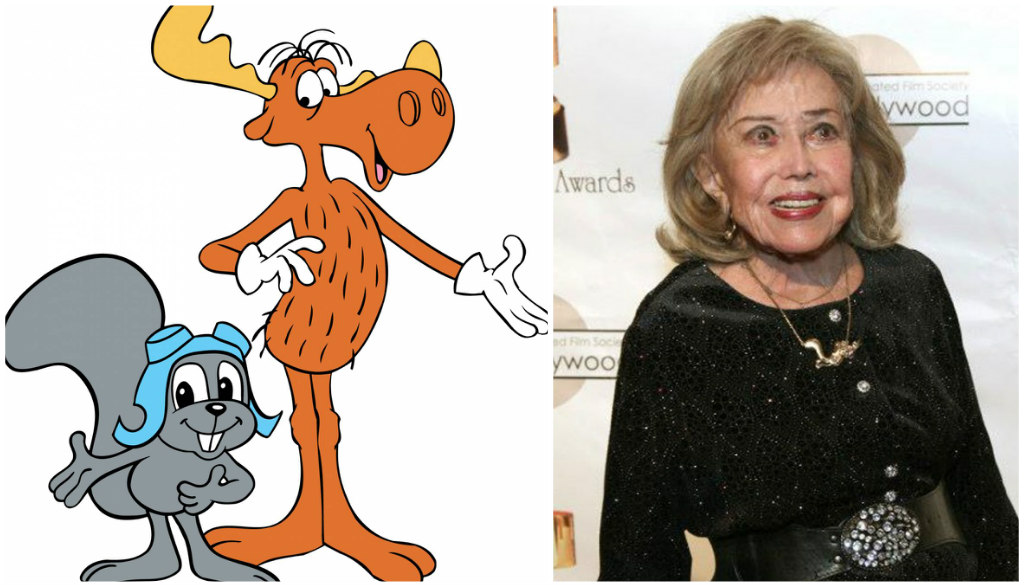 Foray passed away on Thursday, July 27th, 2017. She was 99 years-old.
Throughout her career Foray voiced many cartoons, including: Looney Tunes' Witch Hazel, Nell from "Dudley Do-Right," Granny in the "Tweety and Sylvester" and Cindy Lou Who in Chuck Jones' "How the Grinch Stole Christmas," among many others.
Foray was also an original founding member of The International Animated Film Society, ASIFA-Hollywood, a California non profit organization established over thirty five years ago to promote and encourage the art and craft of animation.
"We are all saddened by the news of June's passing," said ASIFA-Hollywood executive director Frank Gladstone.
An In Memoriam post on the ASIFA website read: June touched so many lives with not only her classic animation voice work but also her efforts to maintain the Motion Picture Academy's Best Animated Short Oscar, her leadership in crafting the Academy's Best Animated Feature category and, of course, her guidance as one of the founders of ASIFA-Hollywood, including her very singular creation, the Annie Awards. She was one of a kind. A trail blazer, a great talent and a truly wonderful person.