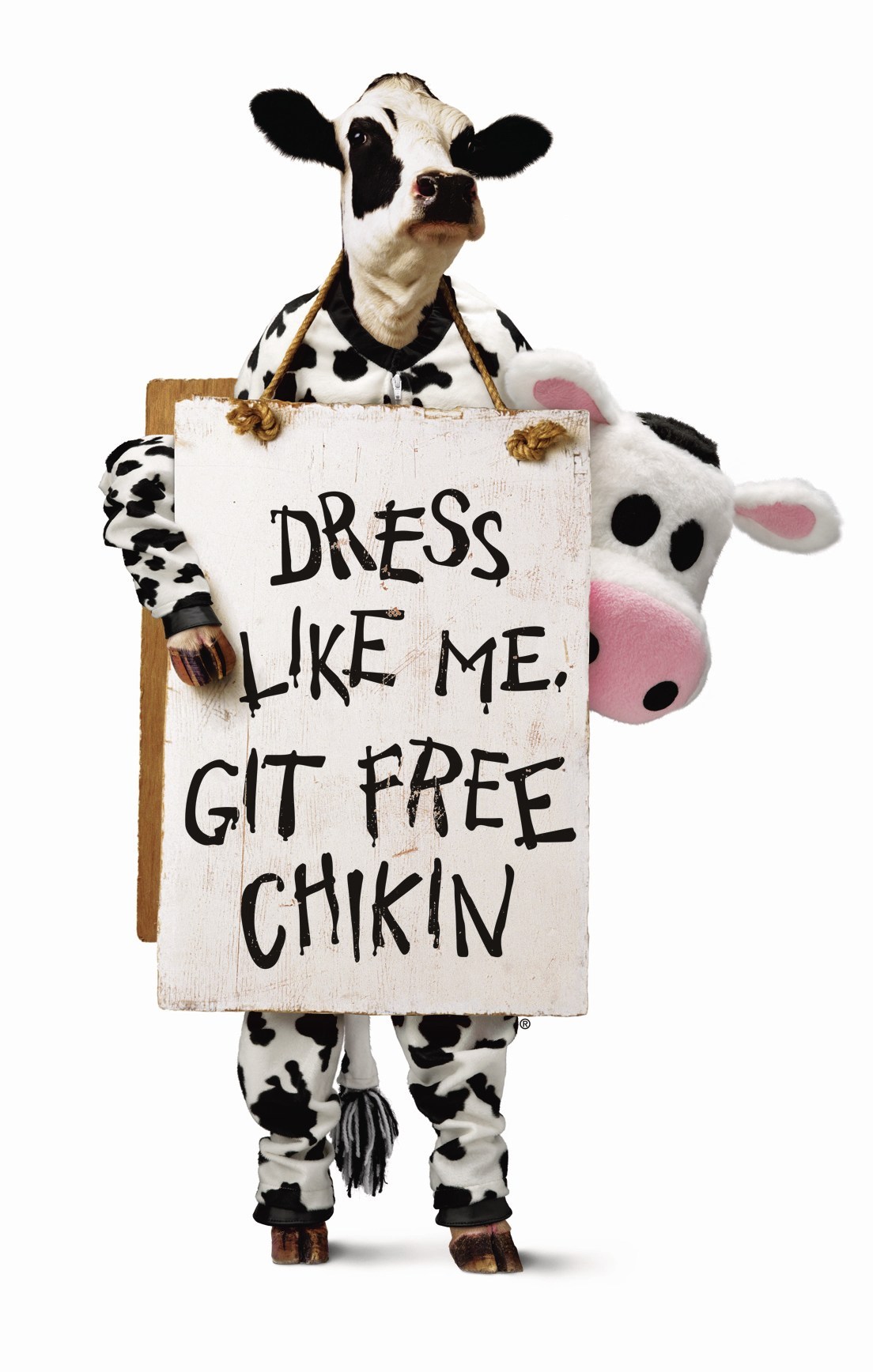 It's time to pull out your cow costumes for Chick-fil-A's celebration of its 13th annual Cow Appreciation Day.
On July 11, customers who show their spots will receive a free entrée at Chick-fil-A's more than 2,100 restaurants nationwide.
Adult customers who dress in any type of cow attire, whether it's "head-to-hoof" or sporting a cow-spotted accessory, will be rewarded with a free Chick-fil-A entrée, such as an Original Chicken Sandwich, new Smokehouse BBQ Bacon Sandwich or breakfast favorite, the Egg White Grill.
Children will receive a free Kid's Meal for dressing in a cow costume. Salads will not be redeemable.
The Cow Appreciation Day celebration will last from store opening through 7 p.m. local time (check local store listings for individual store opening hours). Customers can visit www.CowAppreciationDay.com for a full list of redeemable items and to prepare for the occasion.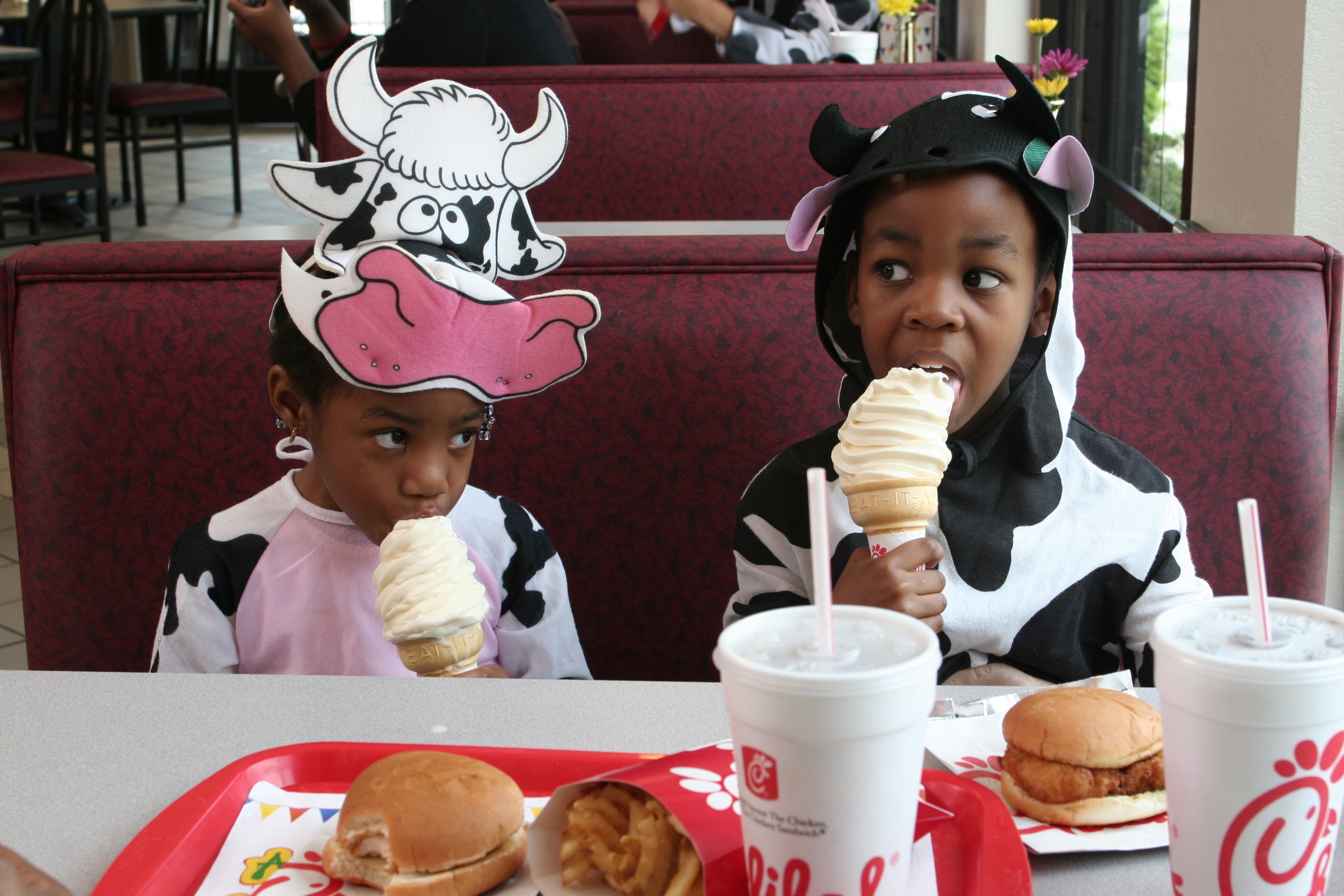 Fans also can share pictures of their costumes on social media by using the hashtag #CowAppreciationDay. Additionally, all free-standing Chick-fil-A restaurants will have an active Cow Appreciation Day Snapchat filter that will allow guests to share their experience with friends and family. Chick-fil-A began celebrating Cow Appreciation Day in 2005 and participation has grown each year, as Chick-fil-A has expanded across the country. Last year, nearly 1.6 million free entrees were given to cow-dressed customers.