New York Times best-selling author and award-winning actor, screenwriter, director and producer Bryan Cranston is spreading joy, visiting with more than 1,300 service members.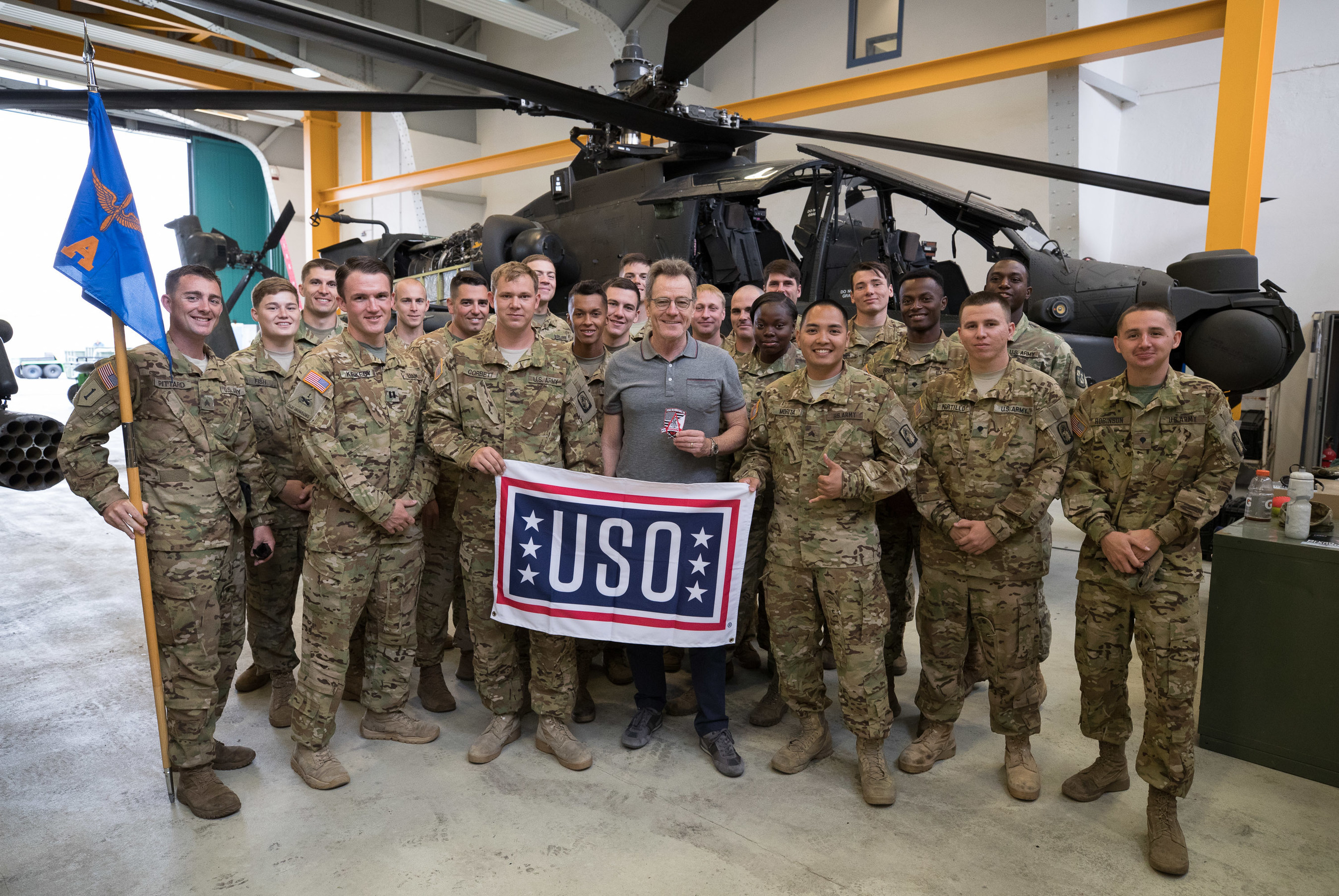 He officially wrapped up day two of his first-ever USO tour. Cranston is spending a week visiting with servicemen and women, exploring military work sites and bringing his New York Times best-selling memoir "A Life in Parts" to life.
Not a stranger to America's armed forces, Cranston, himself, has ties to military service. His father was a pilot in the U.S. Navy and his mother was in the U.S. Coast Guard, with both parents having served in World War II.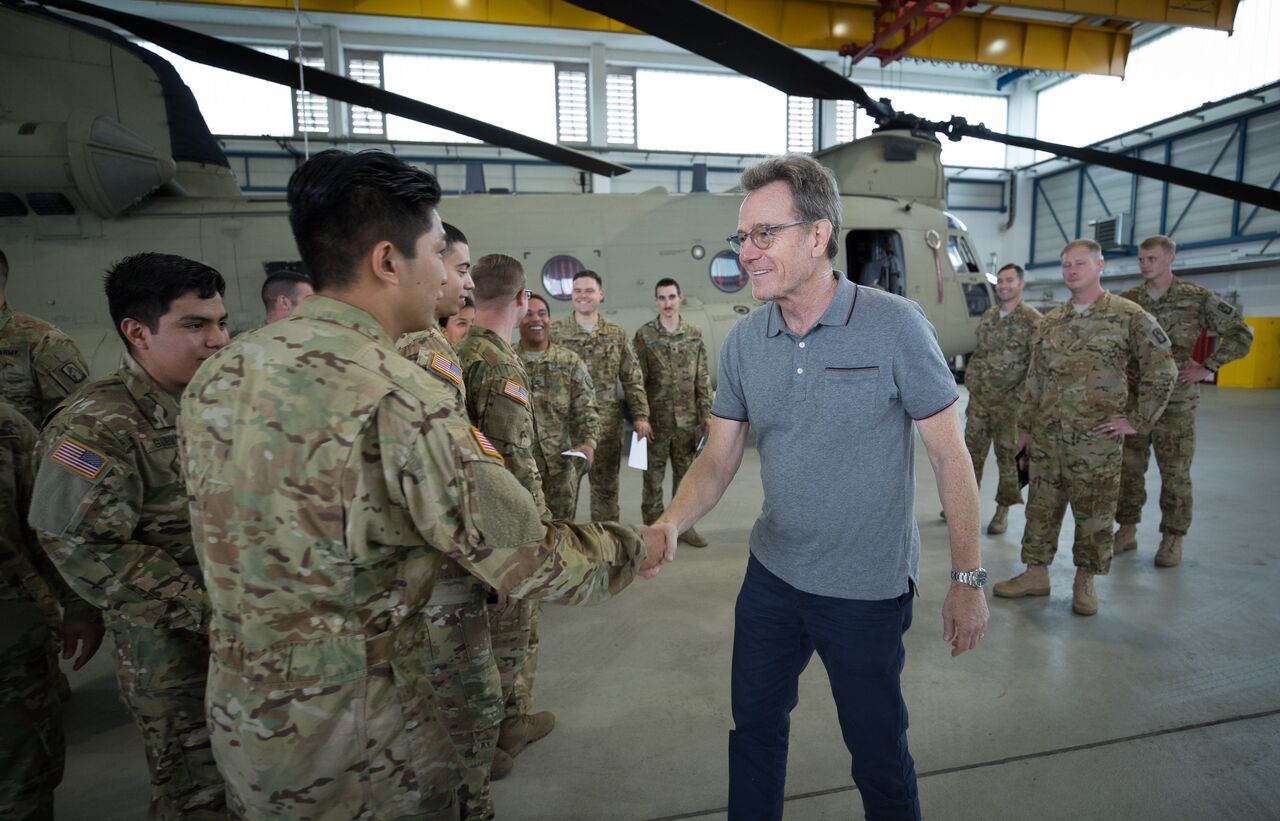 Having already rounded out a USO visit to U.S. Army Garrison Ansbach (July 24) and Ramstein Air Base (July 25), Cranston is now making his way to three more military bases this week, to include U.S. Army Garrison Wiesbaden (July 26); Royal Air Force Alconbury (July 27); as well as Royal Air Force Mildenhall and Royal Air Force Lakenheath (July 29).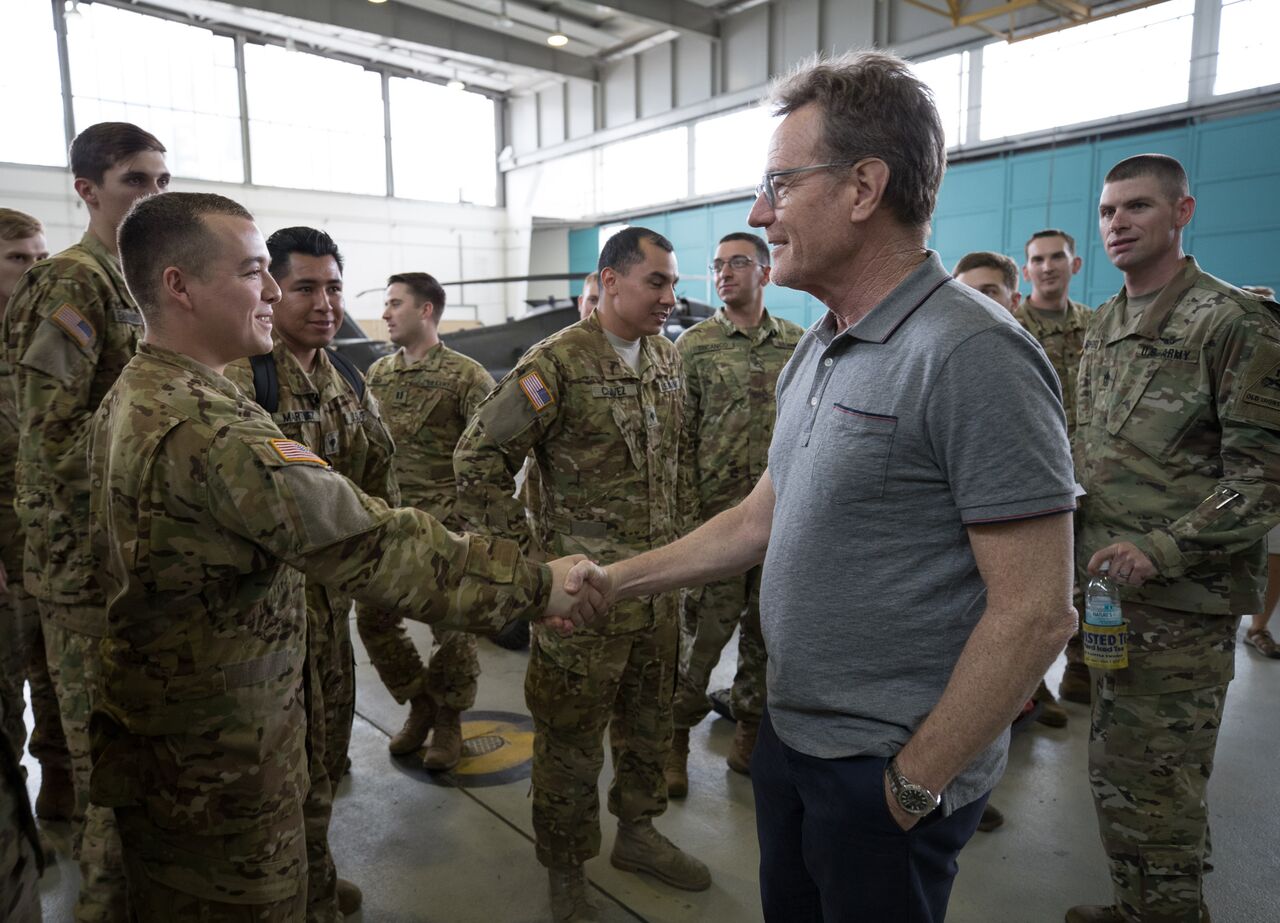 Cranston capped off the day with his first of four "An Evening with Bryan Cranston" USO shows. Centered around his memoir, "A Life in Parts," Cranston is sharing insights on what led him to acting and his various roles, as well as participating in a rousing Q&A with troops.