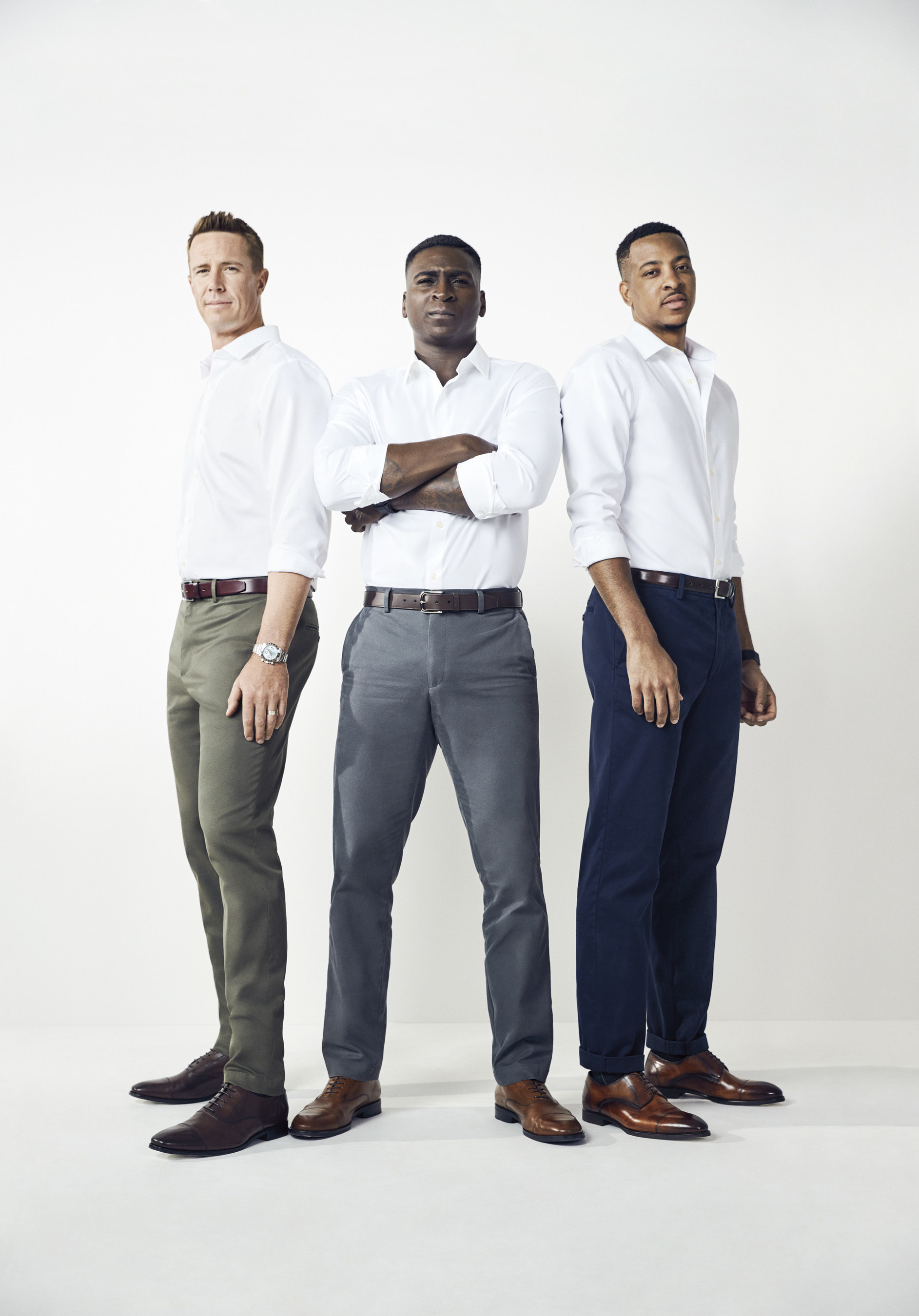 Banana Republic is partnering with pro football quarterback and 2016 NFL MVP Matt Ryan, pro baseball shortstop Didi Gregorius and pro basketball guard and 2015-16 NBA Most Improved Player C.J. McCollum.
Ryan, Gregorius and McCollum join pro basketball power forward and Banana Republic brand ambassador, Kevin Love, to form the first-ever Banana Republic Men's Style Council – a specially-selected group of male athletes who will showcase the brand's versatile, quality and performance-driven menswear collections through a series of campaigns and engaging programs, including personal appearances.
"The Men's Style Council showcases some of the most dynamic and stylish athletes in sports today who exemplify the spirit of the men's collections we are designing at Banana Republic," says Lexi Tawes, Banana Republic SVP of Global Merchandising & Digital. "Our customers admire the individual style of each accomplished player on and off the field and court. We are honored to work with these celebrated athletes and extend their personal style through our men's collections as they make each look their own."
The first Men's Style Council campaign, Love, Ryan, Gregorius, and McCollum will be launching is the Banana Republic Rapid Movement Chino collection, which will be available globally and online in late July 2017.